Chartered taxi tour / visit 3 popular sightseeing spots in Shimizu! 3.5 hours
Miho Pine Tree Grove, Nihondaira plateau, (by Nihondaira ropeway), Kunozan Toshogu Shrine,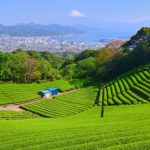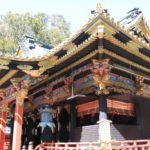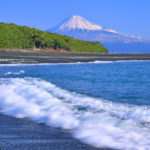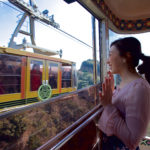 Prices:(A) Jumbo taxi + certified English interpreter guide…59,600JPY /vehicle    (B)Regular taxi + certified English interpreter guide…36,800JPY / vehicle   (C)Regular taxi +English speaking driver…24,000JPY /vehicle  ※We have only 3 English speaking drivers in Shimizu. Please make a reservation as soon as possible.
 Durarion: 3.5 hours
 Participants: (A)max 8 customers   (B) max 3 customers   (C) max 4 customers
 Included: (A) (B) car, guide   (C) car, English speaking driver
 Not included: admission to Kunozan Toshogu Shrine, round trip ropeway fare at Nihondaira Plateau
Highlights
Miho Pine Tree Grove (A part of Mt.Fuji World Heritage) Spectacular view of Mt.Fuji,Green pine tree grove, deep blue Suruga Bay, white wave, wide sand beach,
Nihondaira Plateau (awarded one of 100 Japanese tourist attractions)  At Nihondaira Ocha kaikan, you can enjoy beautiful view of Mt.Fuji with green tea farm.    From Observatory, you can view Mt.Fuji, town of Shimizu, Shimizu port, Miho Pine Tree Grove,Izu Peninsula, Japanese southern Alps,
Kunozan Toshogu Shrine  (A National treasure) This shrine is connected with Nihondaira Plateau by cable way (one way :5 minutes), Pleae enjoy the spectacular view from the cable way. The national treasure shrine that has regained its brilliance from 400 years ago. There is the mausoleum of Tokugawa Ieyasu, who was the most famous Shogun in Japan.
Note:
Please understand that it is depend on the weather whether you can see Mount Fuji or not.  At Kunozan Toshogu Shrine, there are about 40 stone steps and there are not slopes for wheelchair users. If you or your member is not good at walking, we recommend you to stay and enjoy at Nihondaira Plateau or Nippondaira Hotel (view from this hotel is really beautiful) and wait for other members' return back by cable way.