Hello,
This is Hirokane at Local Travel Partners.
I hope you and your family are fine and safe.
Because of the worldwide covid-19, we have not welcomed guests from abroad since March 2020.
I do hope this pandemic will be eradicated soon.
The Japanese government initiated the "Go to travel campaign" for the purpose of supporting  touriism industry, hotels, restaurants and so on.
The support is as below.
Customers can get 35% of discount on their travel package.
The government pay 35% of the package fee to travel agencies or hotels instead of customers.
+ Customers can get coupons (15% of the price of their travel packages) which can be used at restaurants, aquariums, museums, activities such as scuba diving at their travel destinations.
The limit is 20,000JPY / person/1 night.
(14,000JPY / travel package, 6,000JPY /coupon) / 1 night
You can benefit from this campaign for a 2nd time, 3rd time….until January 2021.
In order to participate to this campaign, travel agencies,  hotels, restaurants are required to provide safety travel to avoid against covid-19.  
Though the pandemic has not finished yet, Japanese people seem to start to consider it might not be a good choice to stay home until the pandemic is eraducated.
The important thing is to do what we want to do.
(Of course, we need to take utmost care not to get infected by the covid-19.)
I think now we are entering the next stage to coexist with the covid-19.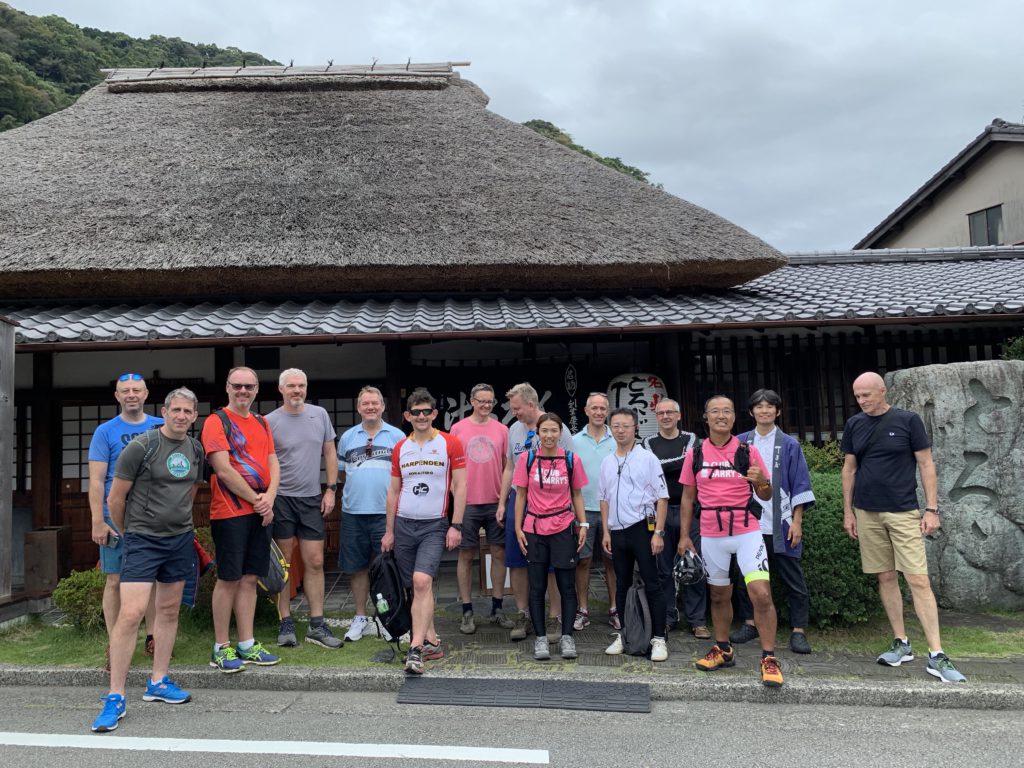 Bike tour in Shizuoka for rugby world cup fans / October 2019
Last year in this season, 
we welcomed many guests from abroad because the rugby world cup was held.
We really hope that we will be able to welcome guests from abroad again in the near future.
Sincerely yours,
Hirokane