Shizuoka city Serizawa Keisuke Museum of Art
Featuring leading figure of Japan dyeing world Keisuke SERIZAWA's works and collection.
The Serizawa Keisuke Museum of Art opened when Keisuke SERIZAWA himself donated his works and personal art collections to the city of Shizuoka, his hometown. Known by connoisseur for being one rare museum featuring dyeing artist in Japan, the place is definitely worth a visit. It is located not so far from the Shizuoka JR station. Keisuke SERIZAWA's own house, at 5 minutes walk from the museum, is opened to visitors on Sunday and national holidays.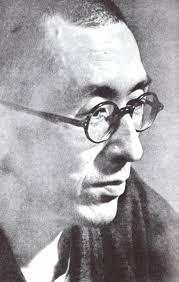 Keisuke SERIZAWA was born in Shizuoka in 1895. As a Japanese dyeing craftsman, he was designated as a "Living National Treasure" by the government for his katazome stencil dyeing technique.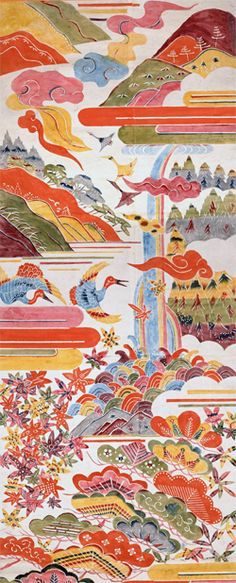 Japanese and chic, his works are full of originality with patterns of plants, animals, people, and landscapes based on his drawing skills and his techniques of traditional crafts such as Bingata (okinawan dye), Edo Komon and Ise Washi.
Nowadays, his design are still being incorporated into various household items such as kimono, folding screen, split curtain, furoshiki, bound book, calendar, and much more.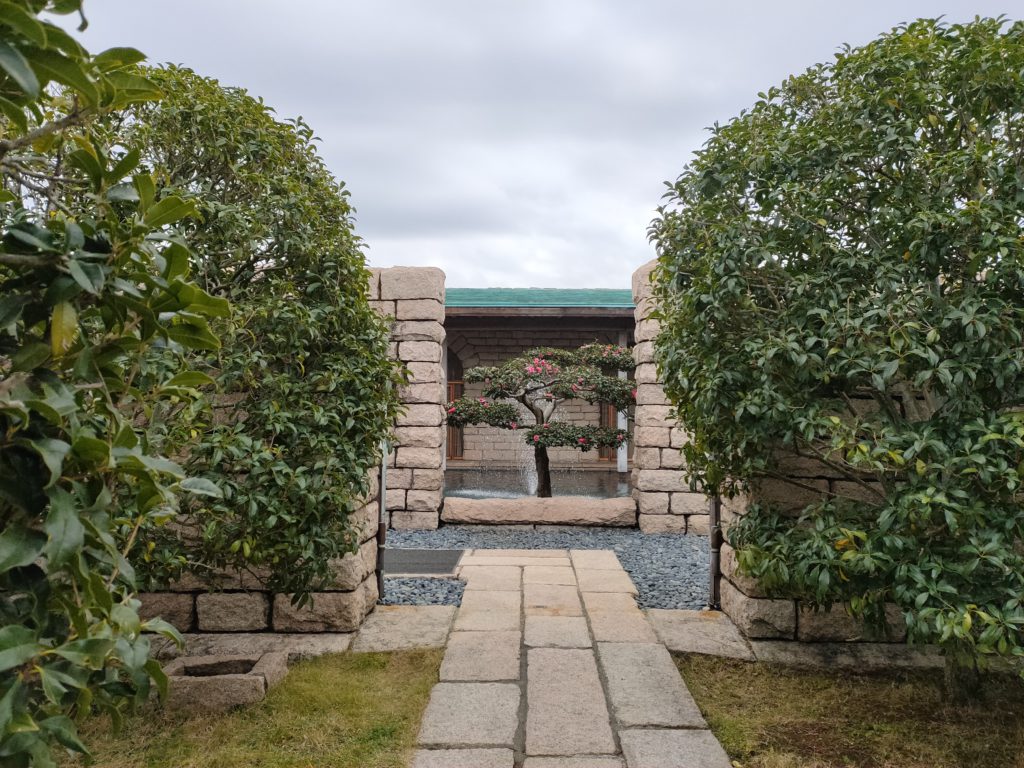 Designed by Seiichi SHIRAI, the museum building is made of stone, wood and water. Those natural material were used in order to blend in the atmosphere of the Toro ruins where the museum is located. The park itself is famous for the ruins of the Yayoi period (dated 300 BC – 300 AD).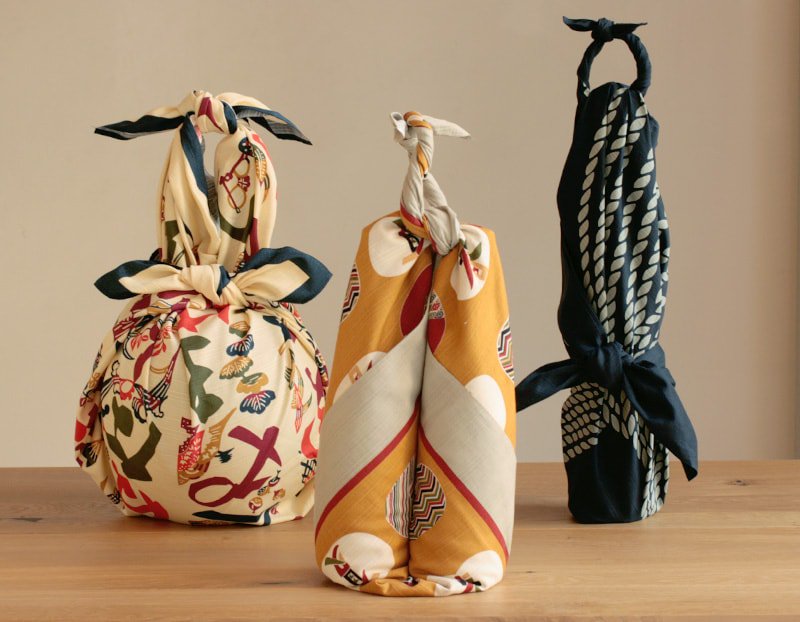 The museum shop offers a wide range of product with Keisuke SERIZAWA unique design. You might want to bring them back as souvenirs, like those furoshiki above, or postcards.
Please have a look on our blog post about Serizawa Keisuke Museum of Art in ENGLISH and in FRENCH 🙂