Nihondaira Ropeway
This ropeway takes visitors from Nihondaira Plateau to Kunozan Toshogu Shrine.
2 Must visit spots in Shizuoka City (Nihondaira Plateau & Kunozan Toshogu Shrine)
5 minutes for one way
Please enjoy specutacular view!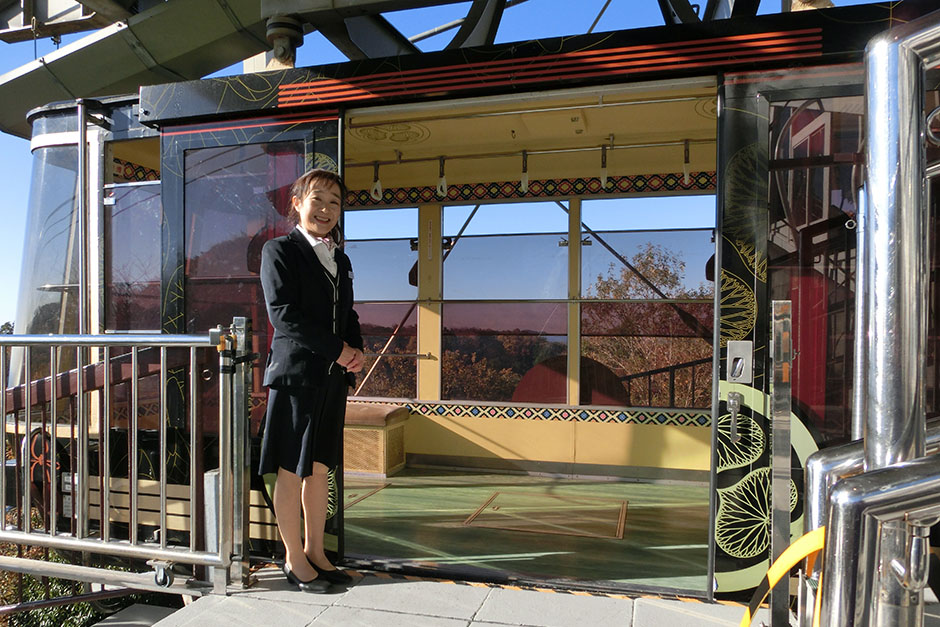 Note: When large cruise ship arrives at Shimizu Port, there is a possibility that you need to wait in line because of crowdeness. We recommend you to visit the ropeway station earlier than large bus tours.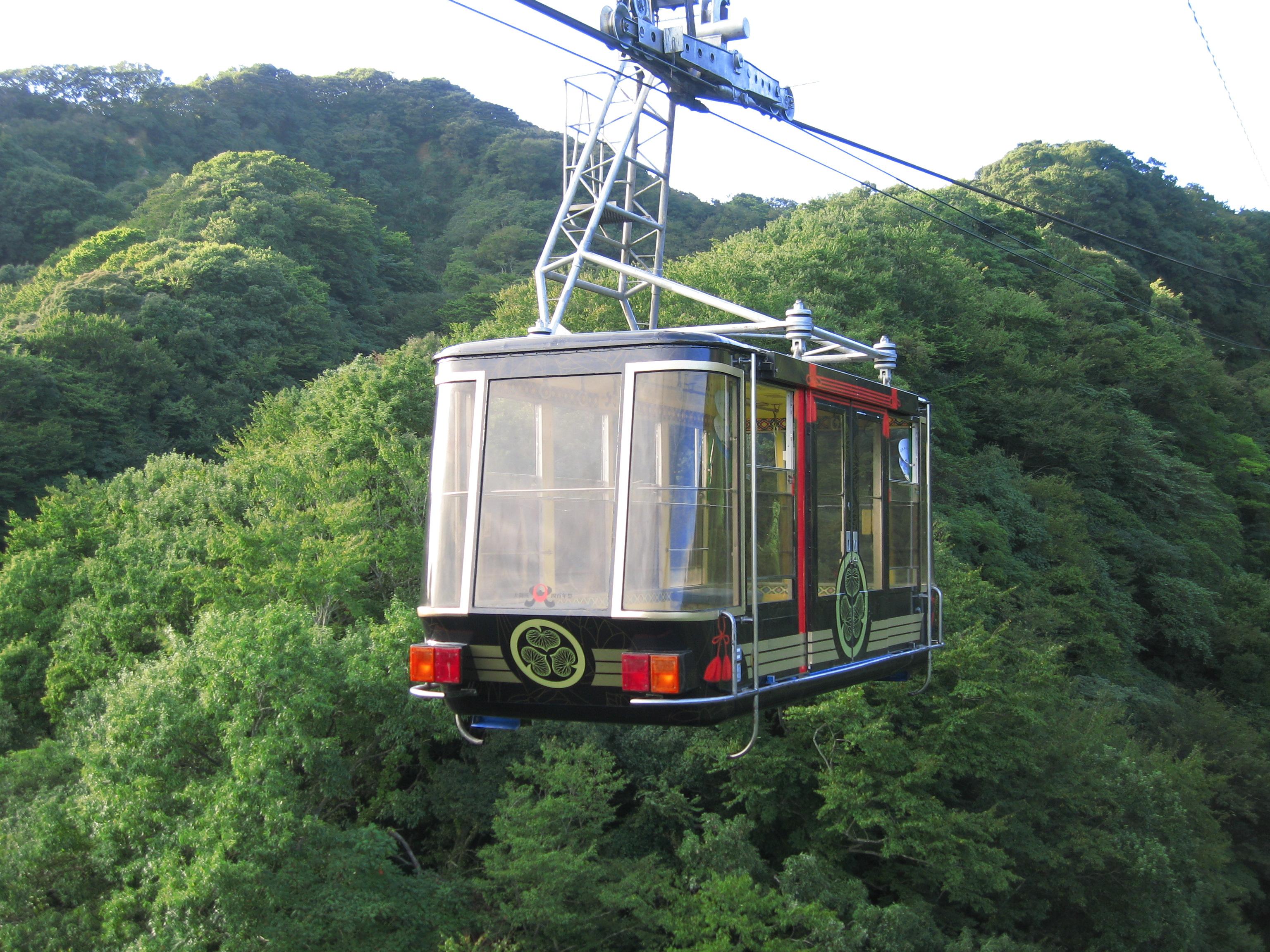 Did you notice the "Kamon"(=family crest)?
Aoi's mark is a family crest of the Tokugawa family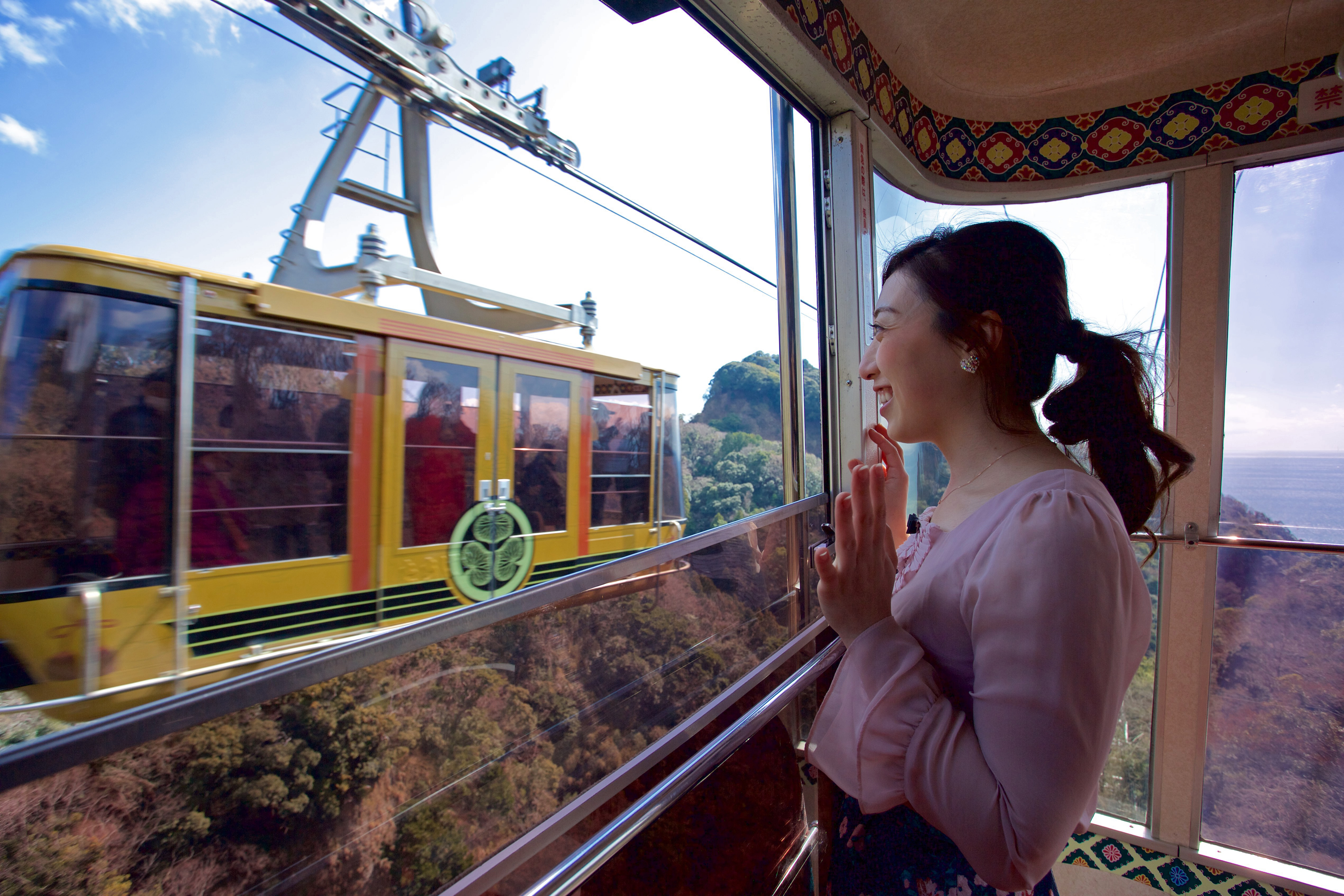 At Nihondaira station you can buy tickets.(round trip, one way trip, combo ticket which includes admission to Kunozan Toshogu Shrine & museum. This combo ticket is recommended)
More info : Nihondaira Ropeway website (English site)