Miho Pine Tree Grove (part of Mt. Fuji World Heritage)
An incredible view of Mount Fuji, with blue sea and verdant pines.
With 30,000 pine trees along a 7km coastline, this is one of Japan's most beautiful sights.  A subject of many paintings and poetry since ancient times, the pine forest leading to the coastline boasts views of Mount Fuji and the Izu Peninsula across the bay.  The blue sea and white crashing waves, woven with the green pines, together create a landscape not unlike a painting. If you visit, make sure to take a stroll down Kami-no-Michi, or the "road of the gods".The pine trees stretch over 500m, leading from Miho Shrine to the coast. Miho Shrine is famous for bringing couples together.  You'll get a feeling like nothing else as you walk down this boardwalk, wrapped in the scent of pine and a fresh sea breeze. A local fairy tale tells of a celestial maiden who descended from heaven here at Miho no Matsubara. The view was enough to capture the heart of an angel, and is sure to steal yours.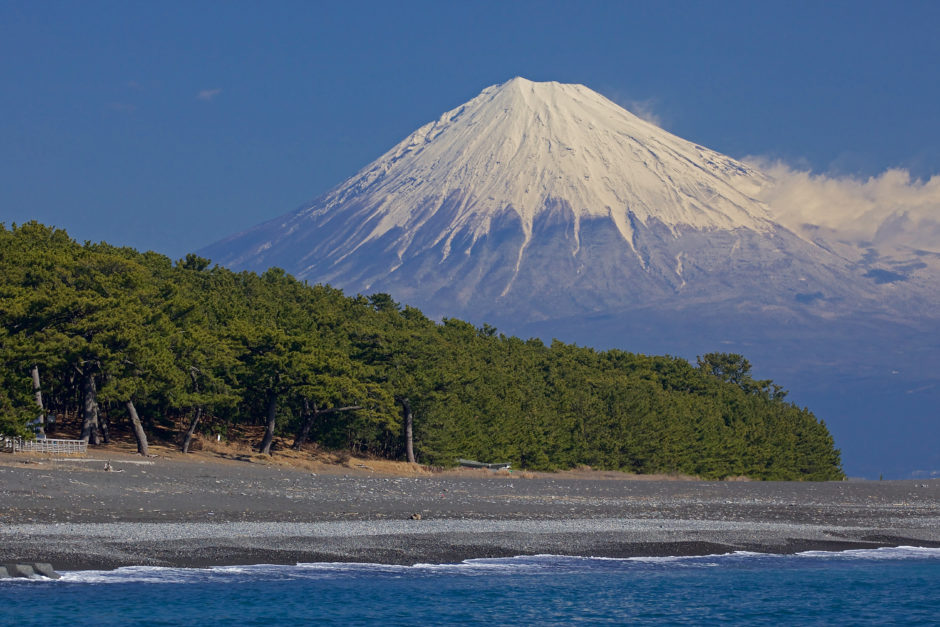 Mt. Fuji, Deep Blue Suruga Bay, Green Pine Tree Grove, wide sand beach,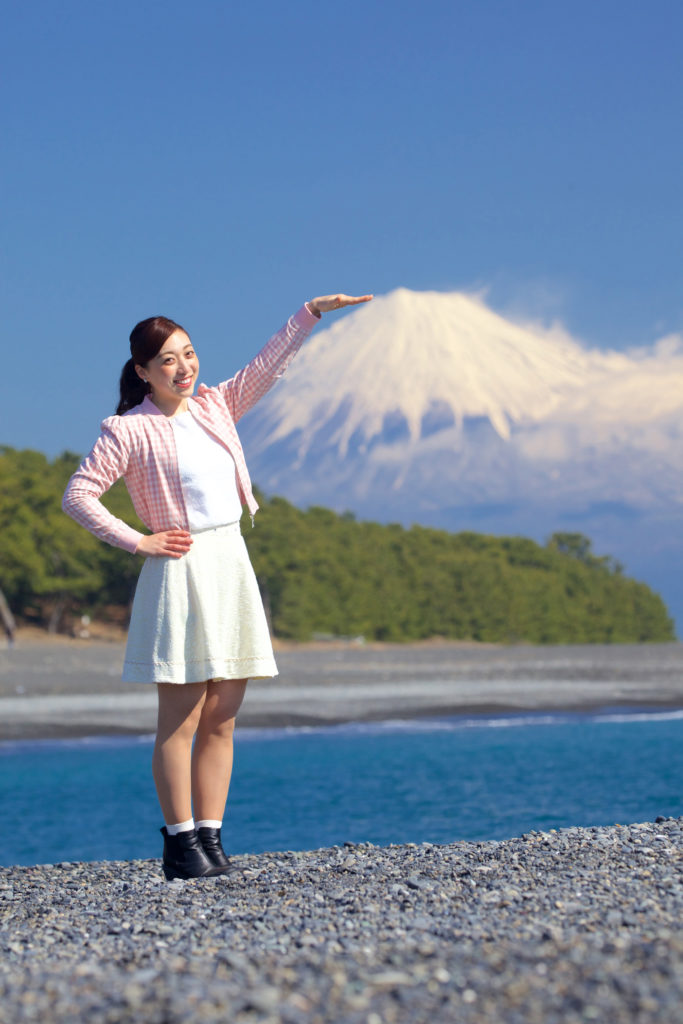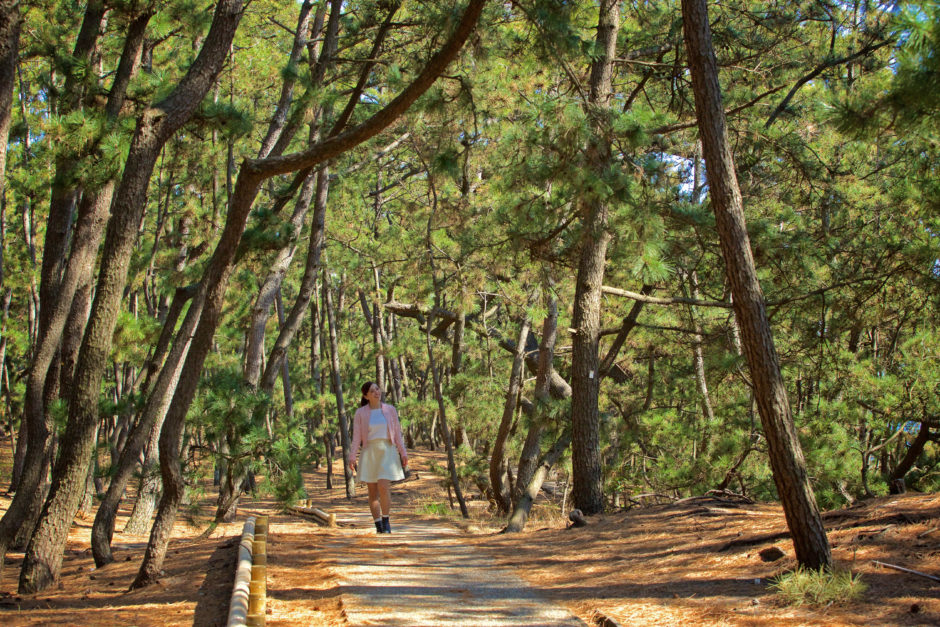 Promenades through the grove
Miho Pine Tree Grove has become an important part of the Mt. Fuji World Heritage.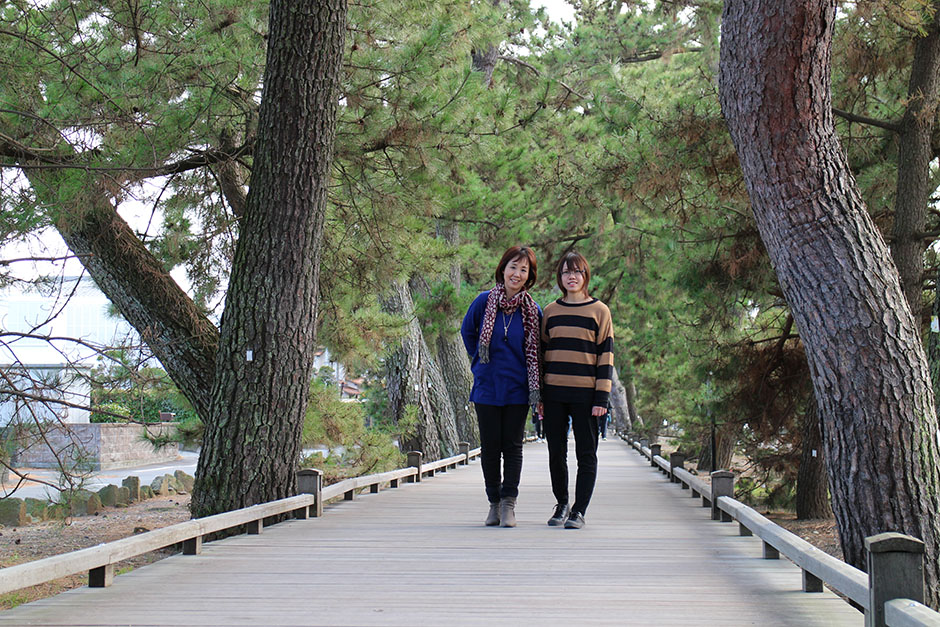 "Kami-no Michi" means "Gods' Path"
Of this path is said that the Gods walk along this road, through the 500m stand of pine trees.
It continues on to the pine tree grove from the Miho-jinja Shrine.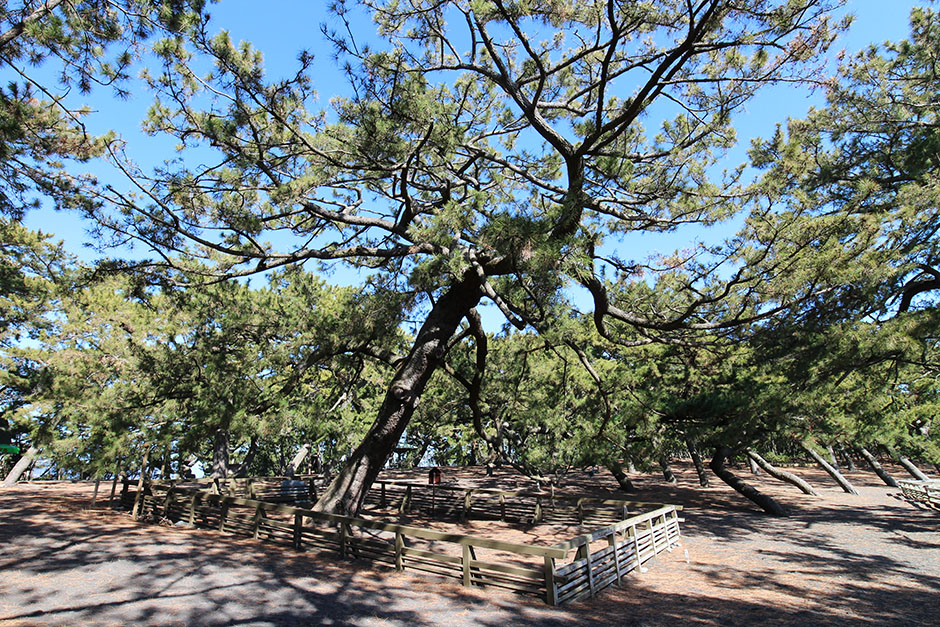 Hagoromonomatsu pine tree
This is the sacred tree of the Miho-jinja Shrine,
which seems to be waiting for the return of the celestial maiden of the legend.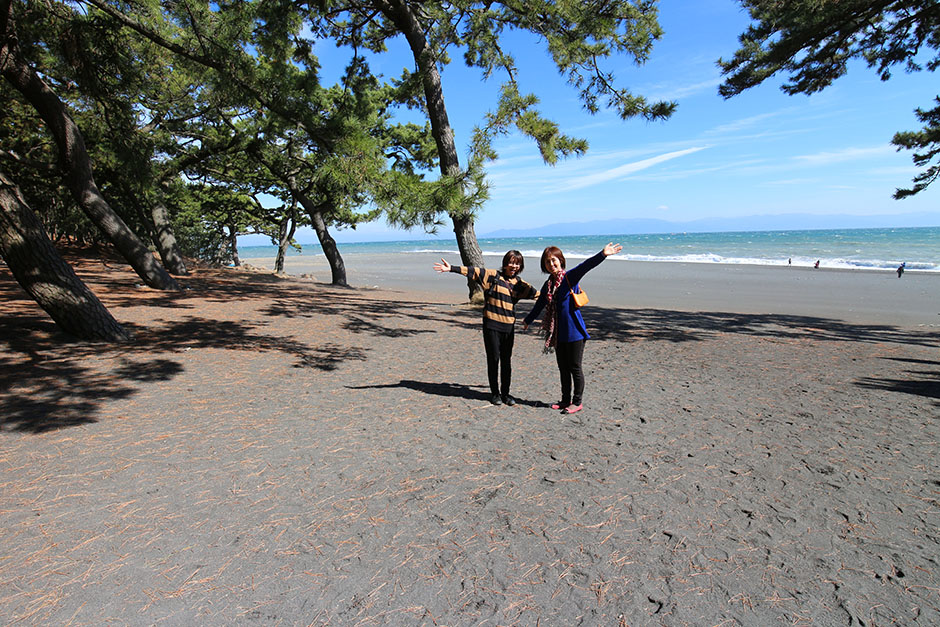 The grove and the beach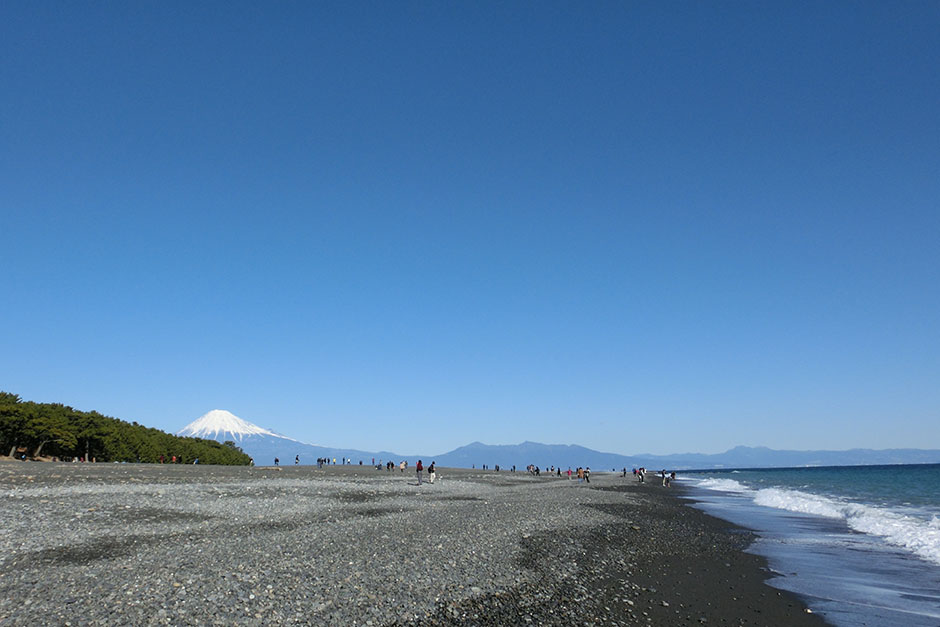 The long beach in front of the grove
Miho-no-matsubara pine tree grove holds the legend of the descending celestial maiden,