Nihondaira Plateau (green tea farm, Nihondaira Yume Terrace observatory, cableway)
The most popular spot to view beautiful Mountain Fuji.
Nihondaira is a hilly area, 307 meters above sea level. Designated as one of Japan's most scenic spots, from the summit you can admire Mount Fuji, Miho no Matsubara and Suruga Bay. Although there are many places to get great views of Mount Fuji, Nihondaira is unique for its seasonal elements. In February, plum trees bloom red and white, and in April, the road to the summit is lined with cherry trees bursting with pink. Since you've come all this way, why not take a ride on the gondola to Kunozan Toshogu Shrine? It's a five-minute ride with majestic views of mountains and the sea.
In 2018, Nihondaira Yume Terrace opened. You can enjoy 360° panorama view from the deck.
Now it is one of the most popular sightseeing spots in Shiuzoka. (Wheelchairs accessible)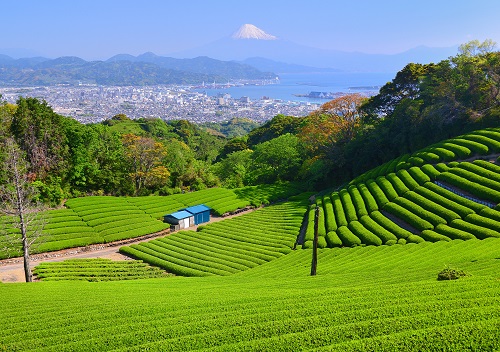 Green Tea Farm, Suruga Bay, Mt.Fuji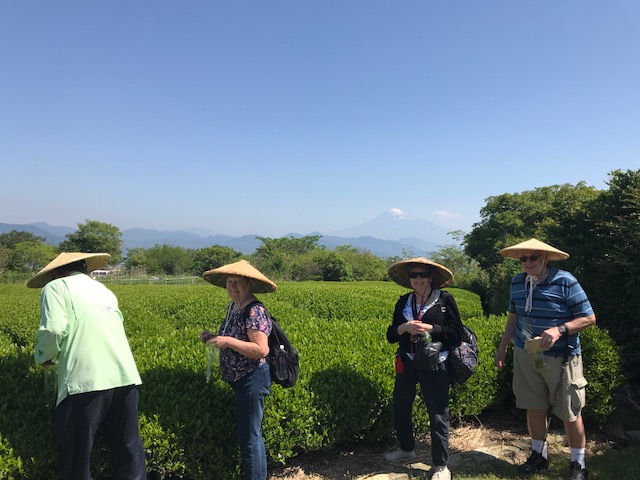 Tea picking at Nihondaira Ocha Kaikan backyard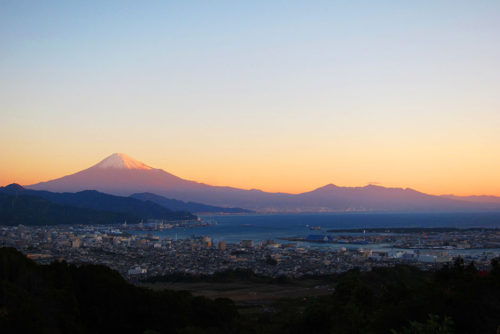 Dawn over Shimizu Port-sunrise over Mountain Fuji
Mountain Fuji and Shimizu Port
On clear days, the supreme figure of Mt Fuji can be seen in the morning, noon and evening.
At the peak of Nihondaira Plateau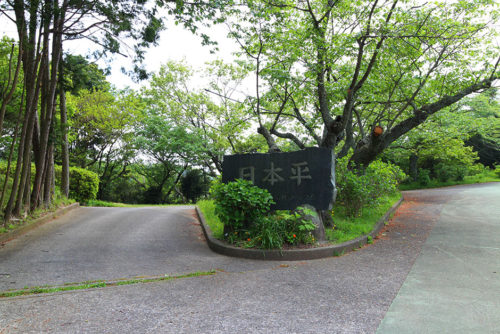 Promenades in Nihondaira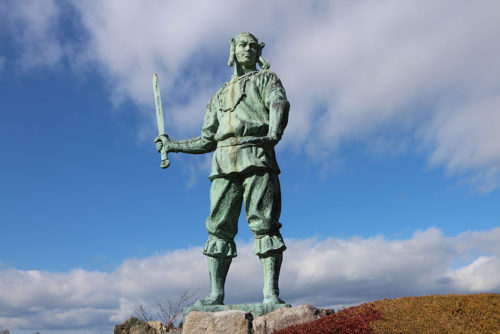 The statue of Yamato Takeru
He climbed Nihon-daira in mythological times.
"Yamato" means "Nihon (Japan)" and is the origin of the name "Nihondaira".
1st floor: Exhibition area, 2nd floor:Lounge, 3rd floor:Observatory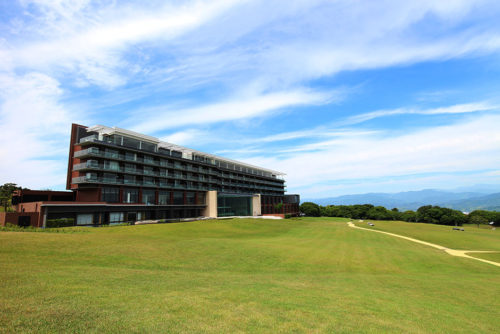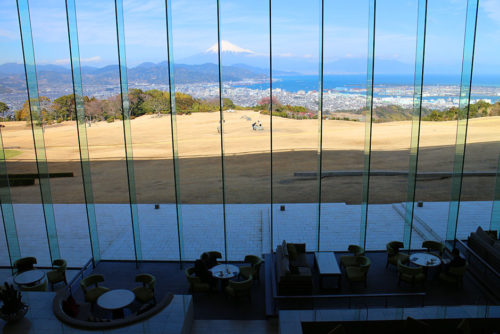 Nippondaira Hotel has been rebuilt in 2012
This is a very gorgeous hotel like a palace.
By staying at this hotel, you can enjoy leisurely time at  Nihondaira
and you can visit Kunozan Toshogu Shrine by round trip cable way.
You can get more information about Nihondaira Yume Terrace
from our blog post written by our internship student, Moeka!
Click Here to the blog post
Go to JNTO Japan the official guide