Tôkaidô Hiroshige Museum of Art
First art museum in Japan to be named after UKIYO-E artist Utagawa HIROSHIGE
Located on the very site of the sixteenth post of the "Fifty-three stations of the Tôkaidô road", the Tôkaidô Hiroshige Museum of Art is featuring over 1400 ukiyo-e, traditional woodblock prints.
Created by Ieyasu TOKUGAWA during the Edo period, the Tôkaidô road was the main road to travel from Tôkyô to Kyôto. This road follows the East coast, hence the naming : tô meaning East, –kai the sea and –dô the road. People traveled for around two weeks on foot. Fifty three stations opened along the road for the travelers to rest.
The "Fifty-three stations of the Tôkaidô road" was one popular theme in ukiyo-e artist Hiroshige UTAGAWA's works. Hiroshige is considered a great master of the traditional art. He produced more than 8000 ukiyo-e in his lifetime, specially of landscapes which was a rare theme in this art.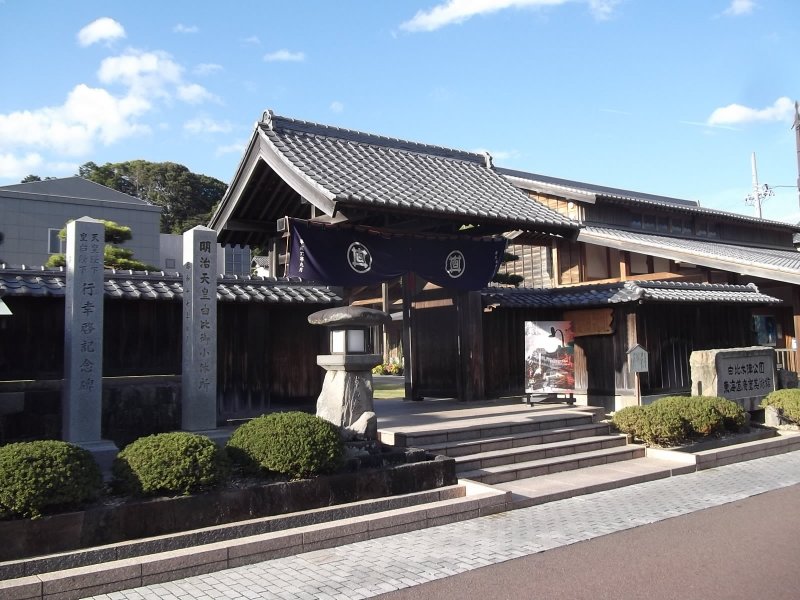 The entrance to the Yui honjin park, where the museum is.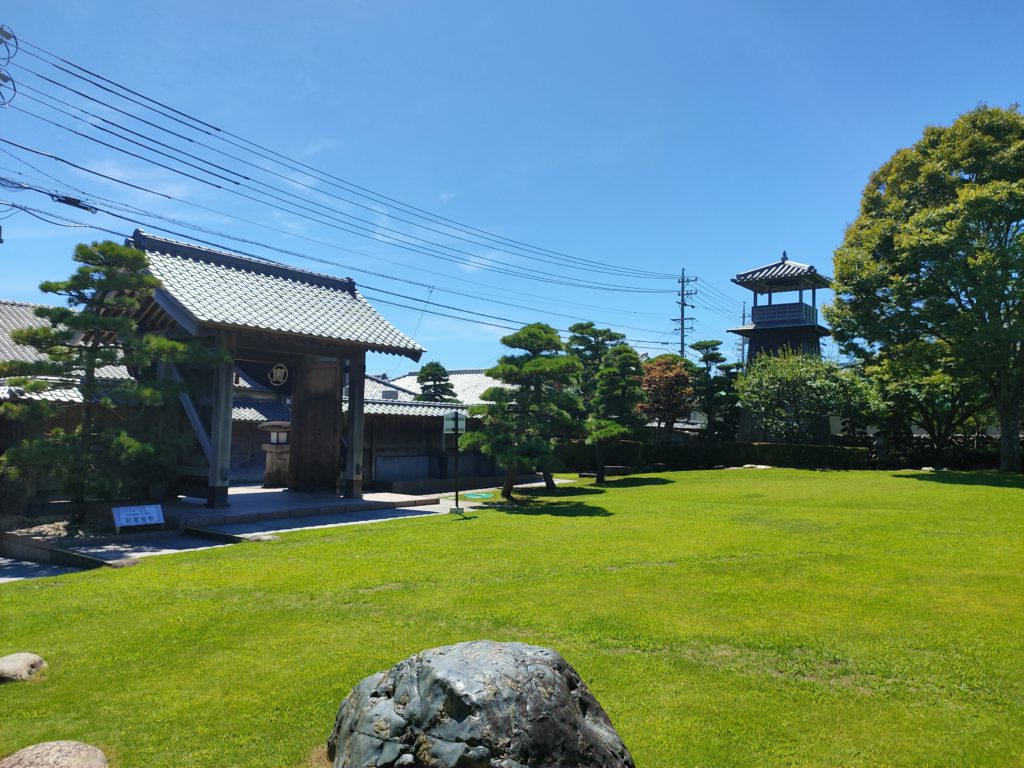 The Yui honjin park from the inside, with its guard tower in the back.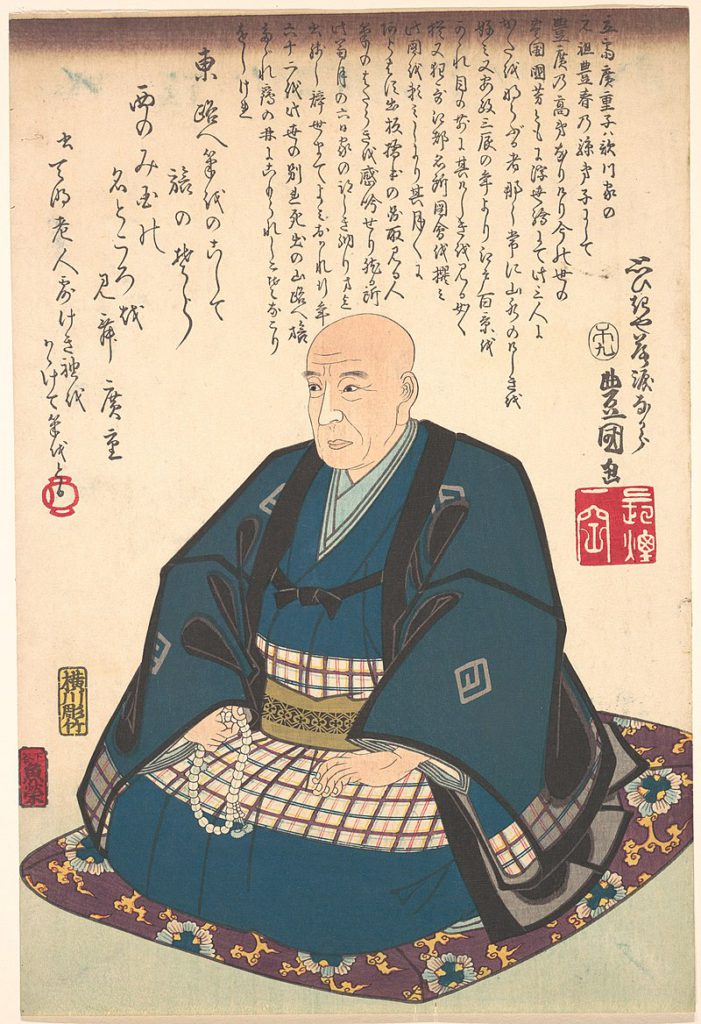 The portrait of the artist Hiroshige Utagawa by one of his pair Kunisada.
A glimpse of Hiroshige Utagawa's ukiyo-e. Those are all from the "Fifty-three stations of the Tôkaidô" series.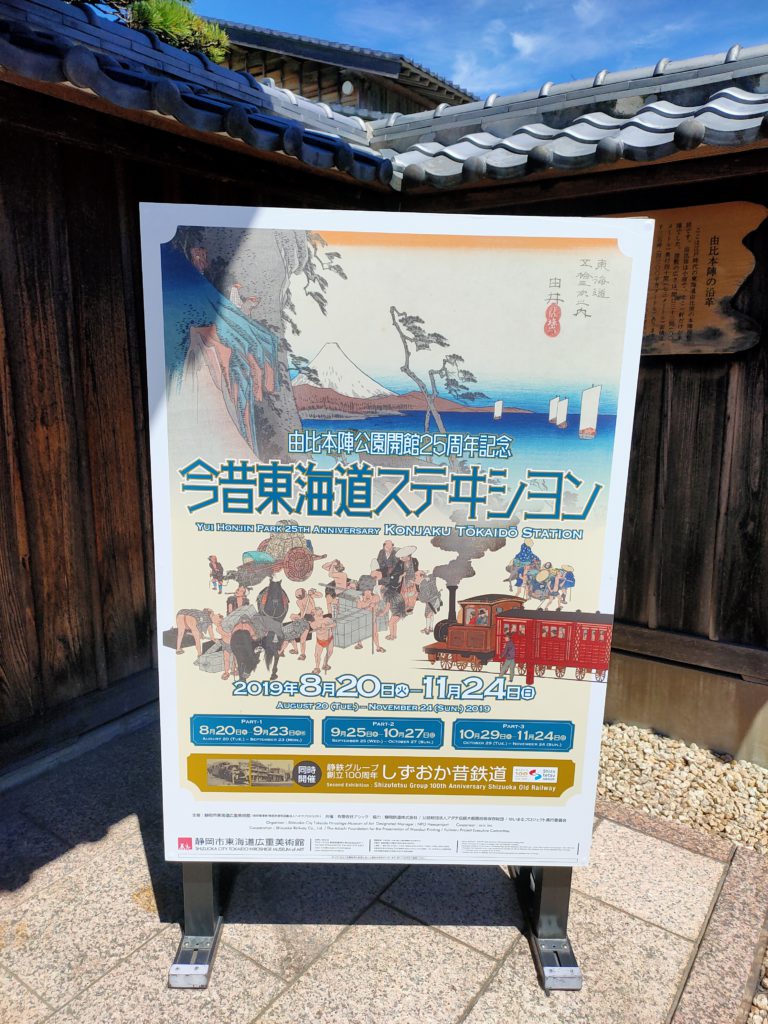 The museum holds themed exhibitions, which rotated throughout the year. Ukiyo-e art are exposed from the 1400 pieces collection.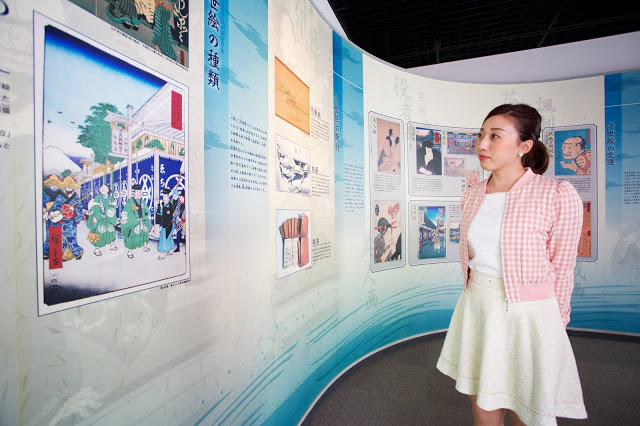 Beside the main exhibition, there are other rooms like "The world of ukiyo-e" which related the different themes from portrait to landscape. The printmakers tools are also exposed, alongside an explanation video on the making of one piece of art, from carving to printing.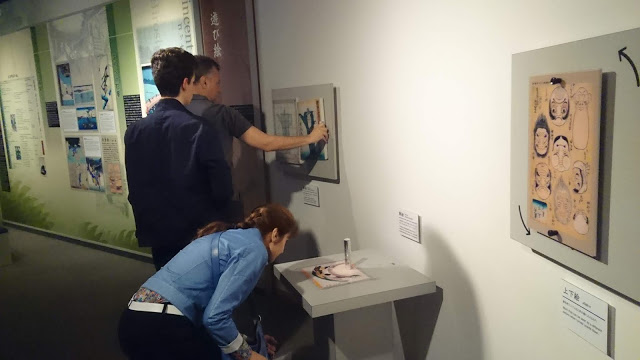 We can learn about that period humor through ukiyo-e.
We recommend the printmaking workshop. For ¥300 you can enjoy making some prints yourself, with paper, blocks and ink all provided and learn the way to ukiyo-e printing !
In the precincts of the Yui honjin park, the Yui honjin exhange hall will welcome you when you visit.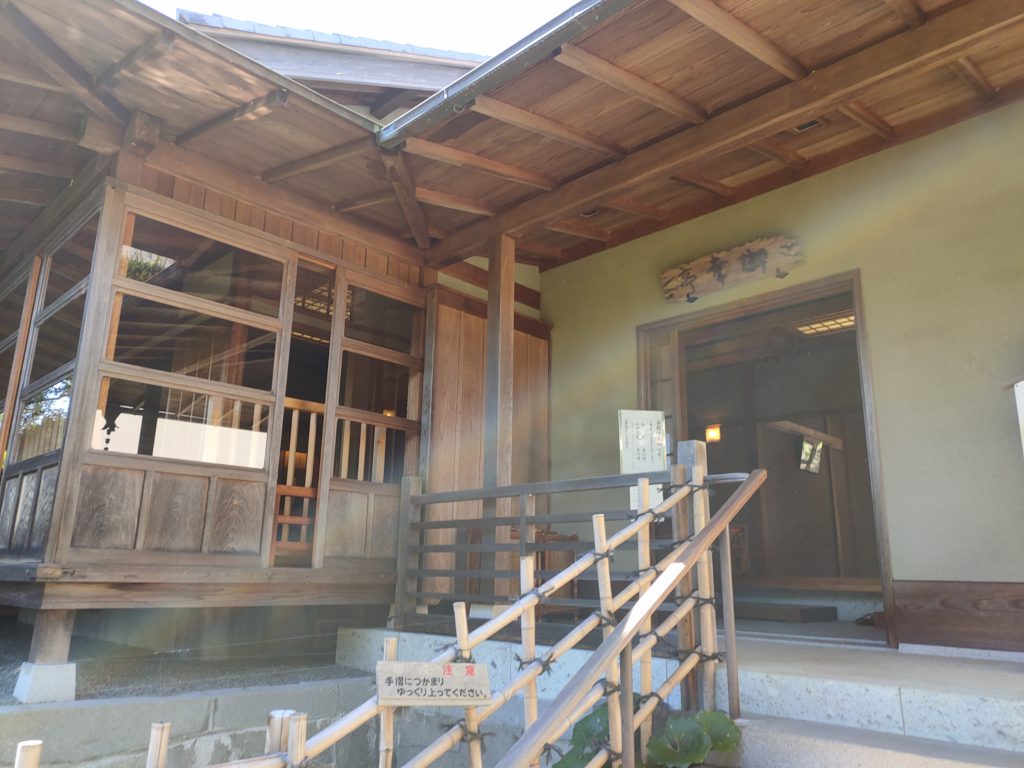 A tea house -the Miyuki-tei-, in where you can enjoy some japanese tea and sweets. It was visited by the Shôwa emperor.
You can get more information about the Tôkaidô Hiroshige Museum of Art and its surrounding from our blog post written by our staff Saki !
Click here to the blog post in French !