Fujisan Hongu Sengen Shrine 
A part of Mount Fuji World Heritage
Famous as the main shrine over 1,300 Sengen Shrines in Japan, this is the foremost shrine of the Suruga area. The whole of Mt. Fuji above the Eighth Stage makes up the precincts of this shrine. The Sengen-style architecture, in which a connecting heiden hall is found between the sanctuary (honden) and the worship hall (haiden), enshrines the goddess Konohana Sakuyahime no Mikoto. The main building was constructed by Tokugawa Ieyasu in the 17th century, and is a national important cultural property. The Kanda River flows from the Wakutama Pond located here, a Special Natural Treasure formed by the snowmelt springs of Mt. Fuji selected as one of the great waters of the Heisei period.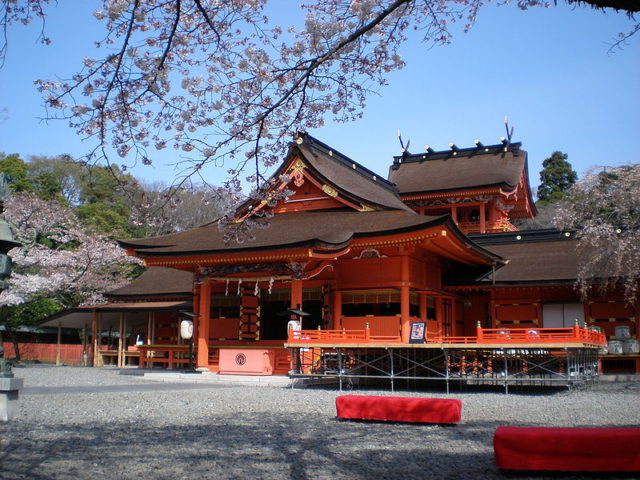 (originally built in 9th century for the protection from volcanic eruptions.)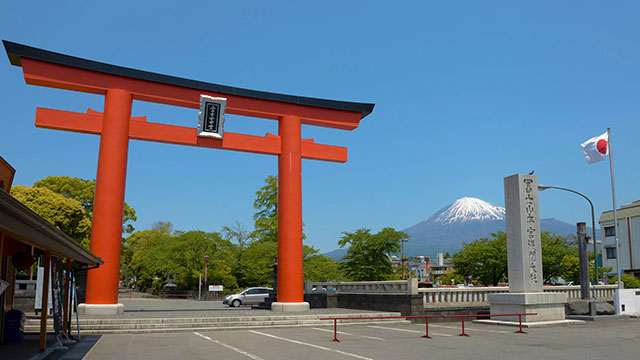 The entrance of the shrine "torii",  Mount Fuji.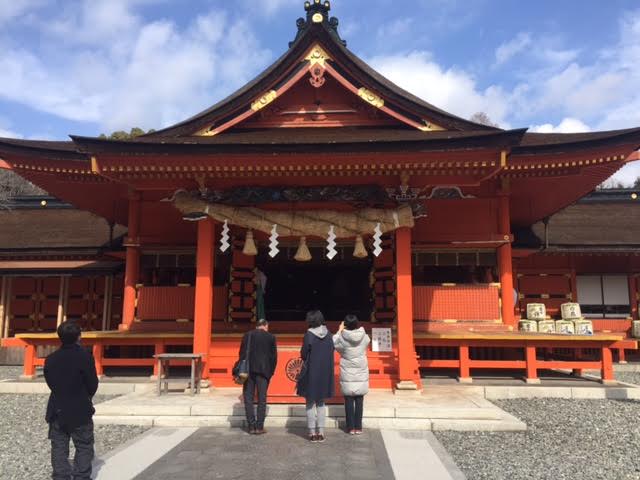 Many Japanese people venerate this shrine as a guardian deity for disaster prevention,
easy childbirth, navigation, fishing, agriculture, and weaving.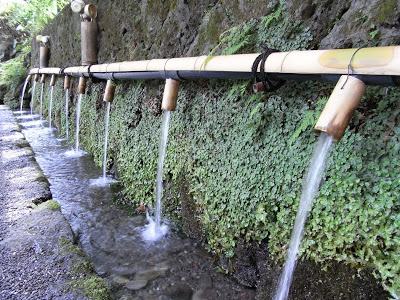 The shrine is also a traditional starting point of Mt.Fuji.
Ancient people washed their bodies here before climbing Mt.Fuji.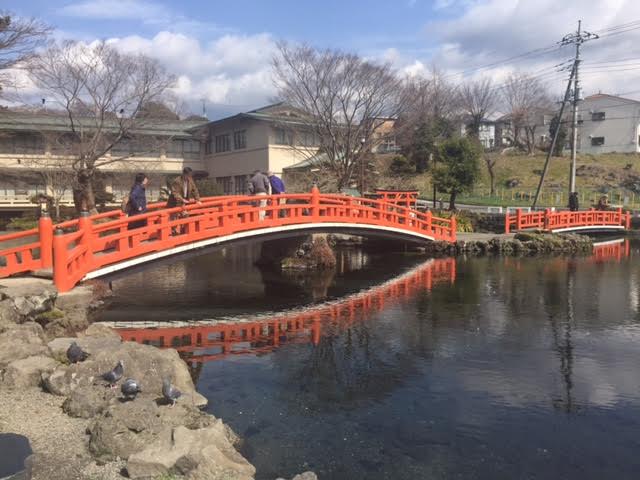 Please enjoy the very clean water of Mount Fuji.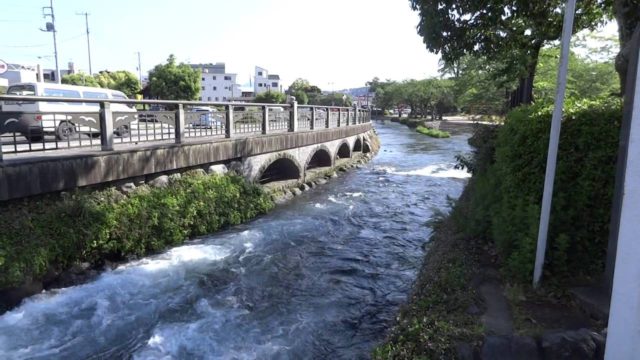 This river flows vigorously.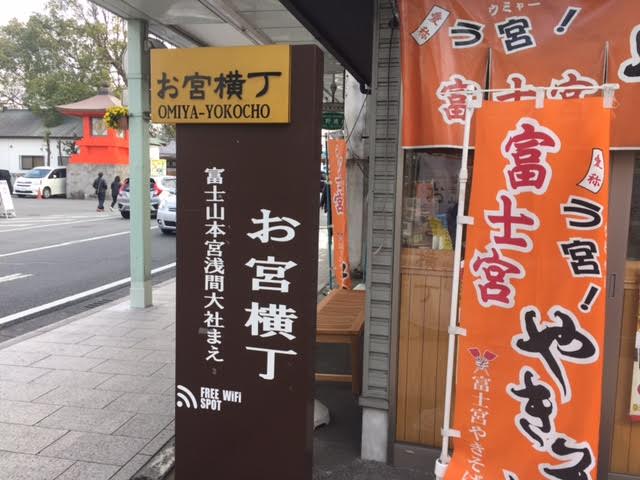 More fun at Fujisan Hongu Sengen Shrine.
"Omiya Yokocho" local food court area near the shrine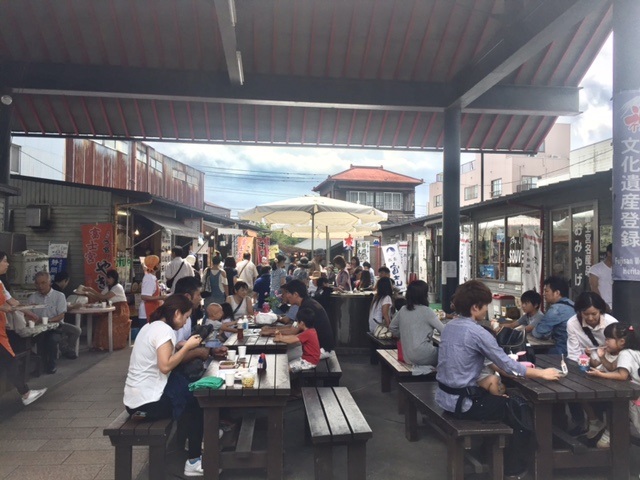 Fujinomiya yakisoba (fried noodle) is the most popular food here!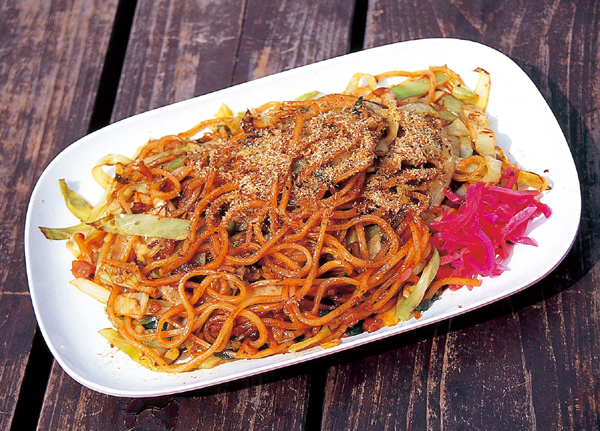 Fujinomiya yakisoba was awarded the 1st prize of local foods in Japan!
If you have time, we recommend you to visit here, too. (next to the shrine).
You can get more information about Fujisan Hongu Sengen Shrine (including Mt.Fuji World Heritage Center, Omiya Yokocho Alley) from our blog post written by Saki!
Click Here to the blog post in english. For the french version, have a look here.🙂