Elliot is a native English speaking driver/guide from the U.K.
He knows a lot about Shizuoka.
He is the only one native English speaking driver /guide in Shizuoka.
You can count on him!
Why don't you enjoy your stay in Shizuoka with Elliot?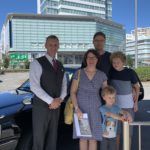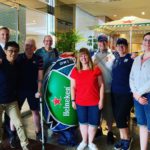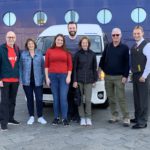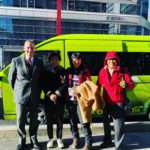 We can arrange his driving/guiding for all of our chartered taxi tours.
(jumbo taxi, regular taxi)
Especially for cruise ship passengers,
please make a reservation as soon as possible since he is available for only one group on the day.
Click the photos to read reviews from our guests.
(An Email from our guest in December 2019)
Thank you so much Hirokane.
We had a great time in Shimizu.  And, driver/guide Elliot was just the best. 
He was so helpful and friendly.  He really enhanced our experience.
The onsen was an incredible experience (the best we had in Japan) and we did enjoy visiting Miho no Matsubara. 
Elliot really went out of his way to show us the area and show us some special spots for photographs.
Overall, we would highly recommend your service and driver/guide Elliot. 
Everyone should enjoy the area with such a great experience.  Please feel free to share the comments with others.
All the best,
We received this message from our guests from the U.S. (cruise ship passengers)
They visited local onsen in Shizuoka City and Miho Pine Tree Grove with Elliot.
Regarding to onsen, it is a little bit difficult for overseas travelers to understand the system if they visit by themselves. They visited this local onsen.
(From Elliot)
Greetings
I am Elliot from the U.K. More than 25 years work experience in various service industries including security service for specific VIP guests, interpretation services both in Japan and other countries. Originally came as a motorbike racer, but quickly fell in love with the country and its history.
Excellent interpersonal and communication skills have developed through having direct contact with clients.
More than 15 years chaperoning VIP clients around Tokyo. Very knowledgeable about Tokyo should you wish to ask for advice on where the best places to go are.
Highly motivated, energetic hardworking individual who has a passion for inbound business and sharing my knowledge of Japanese history from how Japanese tea started in Shizuoka to why Ieyasu Tokugawa (The first shogunate) decided to reside here for the remaining years of his life and why he chose Kunozan as his burial site.
So much of Japan's history started from Shizuoka. All the place names you see in Tokyo mostly came from Shizuoka. Shizuoka has influenced most of Japan.
It has a lot to offer and once you understand the history of it, you will fall in love with the place just as I have.
I am more than willing to show you the magnificent architecture and famous sites of Shizuoka's famous Nihondaira's Yume Terrace, Kunozan Toshogu Shrine ( The blue print of all Toshogu Shrine's in Japan), Miho no Matsubara (Miho Pine Grove) with it's memorable view of Mount Fuji, Sumpu Castle Ruins, Sengen Shrine and of course the famous tea plantations.
Wherever you wish to visit or whatever you wish to see, let me know and I will come up with various tour options for you.
Your satisfaction is my only concern. I am here to make your trip a memorable one.
Your wish is my command.
Elliot Evison