Hello ! Welcome to our blog 🙂
This is Saki, a newbie at your Local Travel Partners agency !
Allow me to introduce myself quickly. I am half-japanese and half-french. My connection to SHIZUOKA is through my mother who is native of Kambara, a district of SHIMIZU. I have always lived in France and I am excited to discover once again the Shizuoka of my childhood !
It is my pleasure to share with you this experience and I hope (and do not doubt) it will make you want to visit us at Shizuoka 😉
Hirokane-san, very kindly, brought me to visit the jewel hiding, FUJINOMIYA city, 富士宮市.
It is a city located at the bottoms of MOUNT FUJI and you can find many places with nice views of the majestic Mountain.
Our first step was the Lake TANUKI or Tanuki-Ko 田貫湖.
Our way to Fujinomiya gave us a share of beautiful photoshoots of the Mount FUJI, herself. Yes ! Mount Fuji is considered a lady by Japanese people. We went through a multiple of mountain range, and at the end of each tunnel was the Mount Fuji showing us a different side !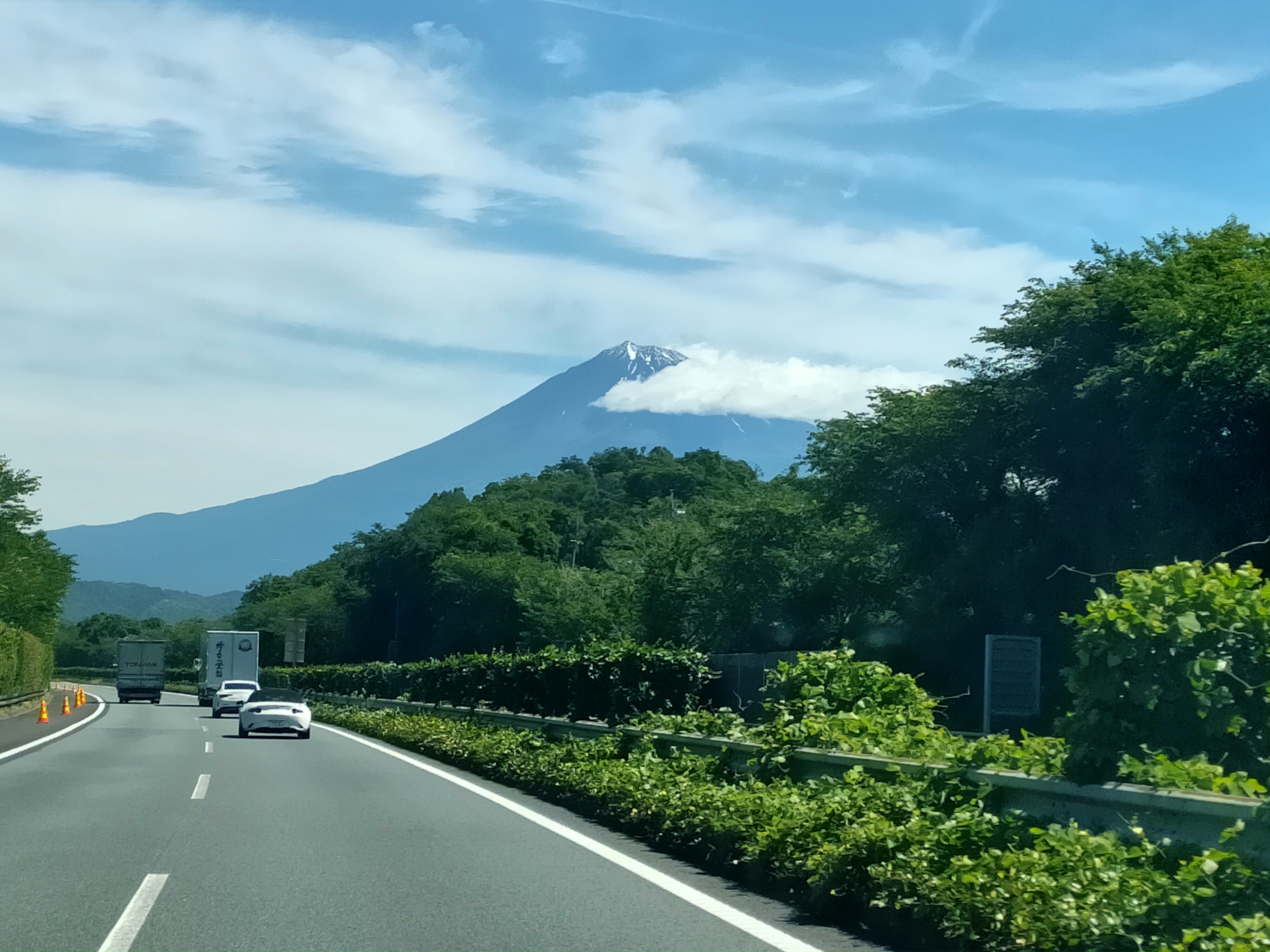 Near FUJI city. We were blessed with such a nice weather ! It is rare to have a clear view like this during summer, due to the hot weather and humidity.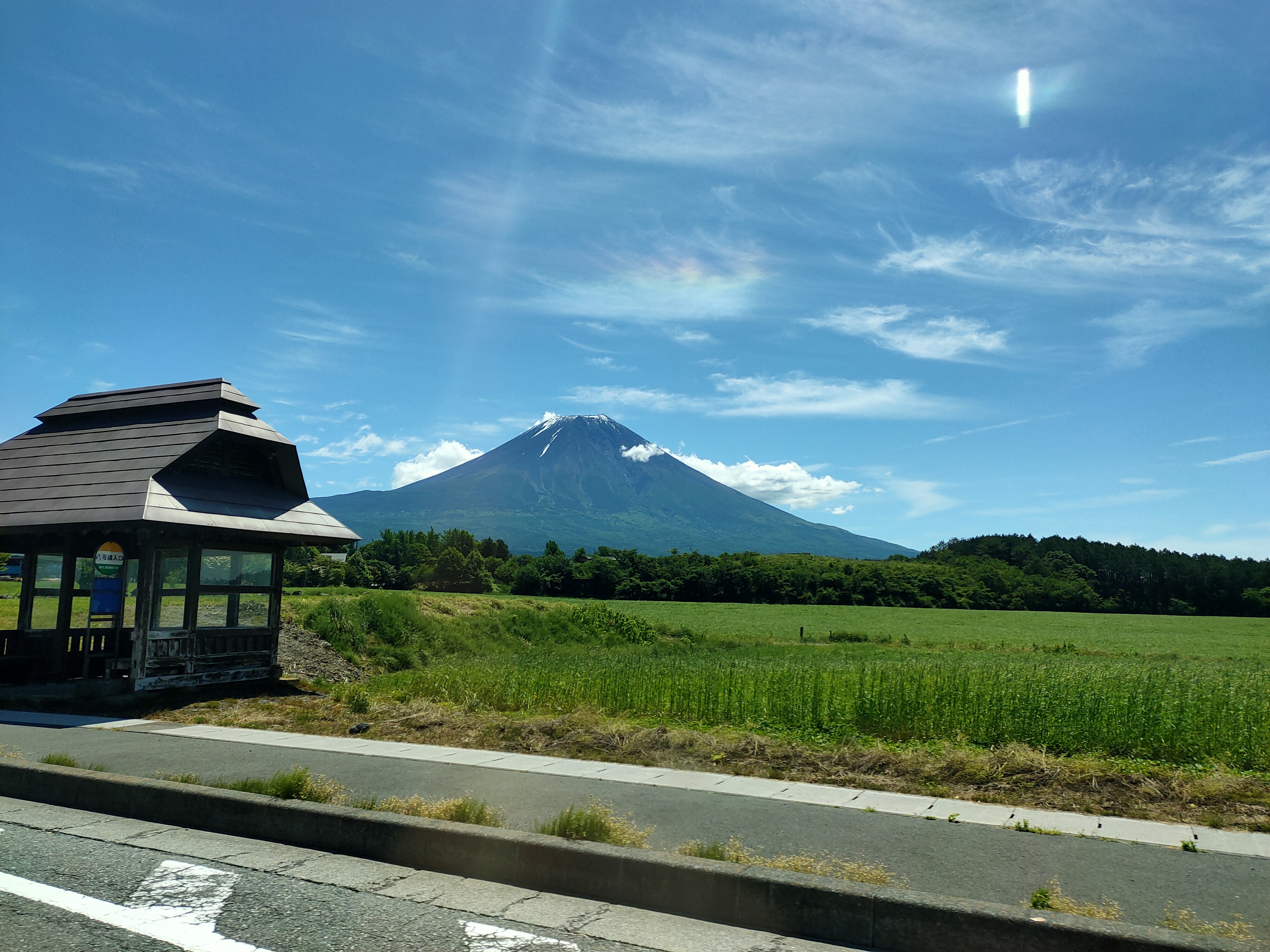 From a parking lot in Fujinomiya city. Can you see the rainbow ??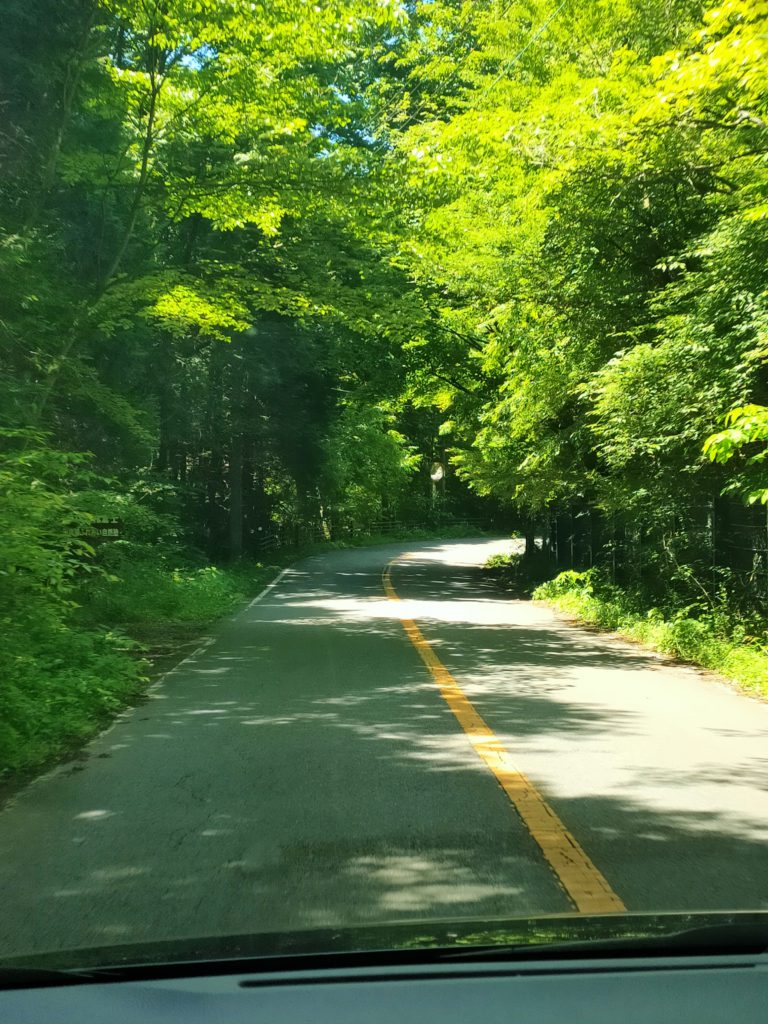 Green tunnel, just before arriving at Tanuki Lake.
You already can't wait to feel the pureness of the atmosphere…!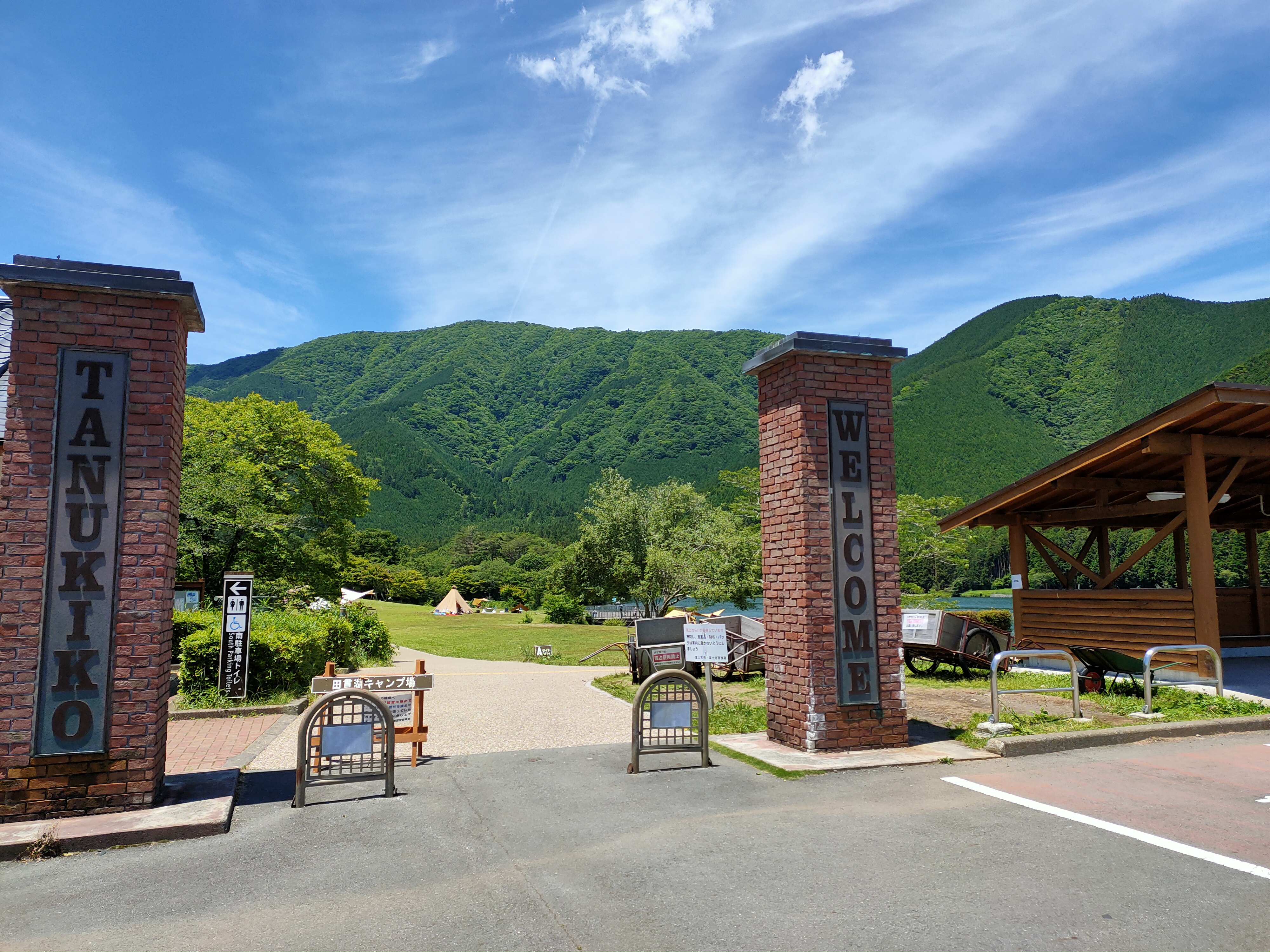 And here we arrived at Lake Tanuki. If you can, I suggest you to go there during week day. It is very calm and not crowded at all. There were some people enjoying a camp or packing from the week-end. All of them looks relaxed and we could talk to them freely.
Also, the whole site is thoughtfully build for wheelchair users, each alley or facilities.
It is a place where you can enjoy camping all the year. There is a lot of facilities like kitchen or barbecue. One can appreciate either a day-camp with BBQ, or stay the night. You have 2 camp-site for each purpose. You can find all the explanation on their website, in English.  
Wouldn't it be nice to camp there with your family or friends ? I imagined for myself and promised I will definitely return!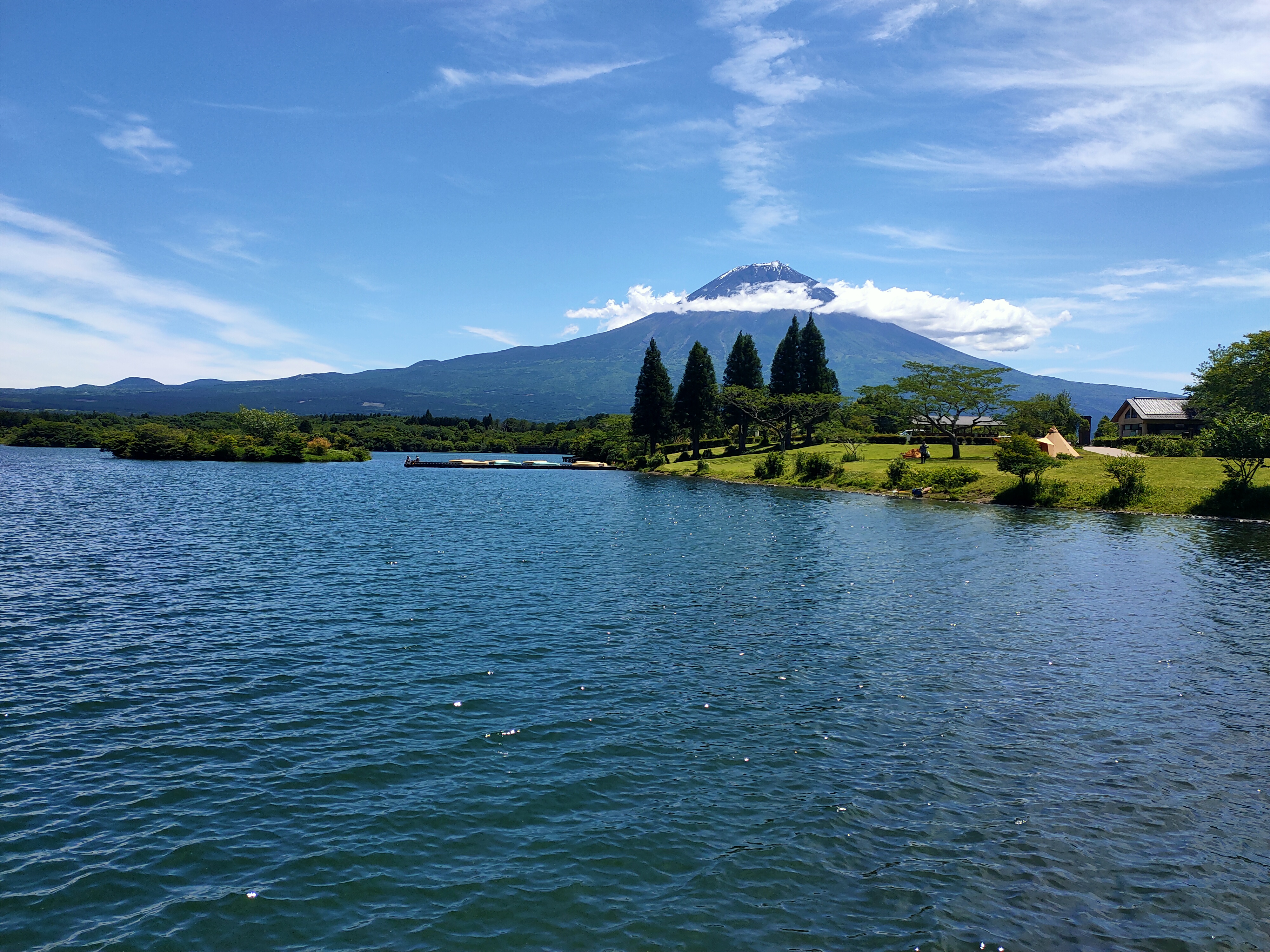 Here was the view from the large wood deck. Some people were fishing. You can also rent a boat for a nice sweat as well 😀
Imagine yourself waking up on such a view on the Mount Fuji ! Woudn't it be nice ??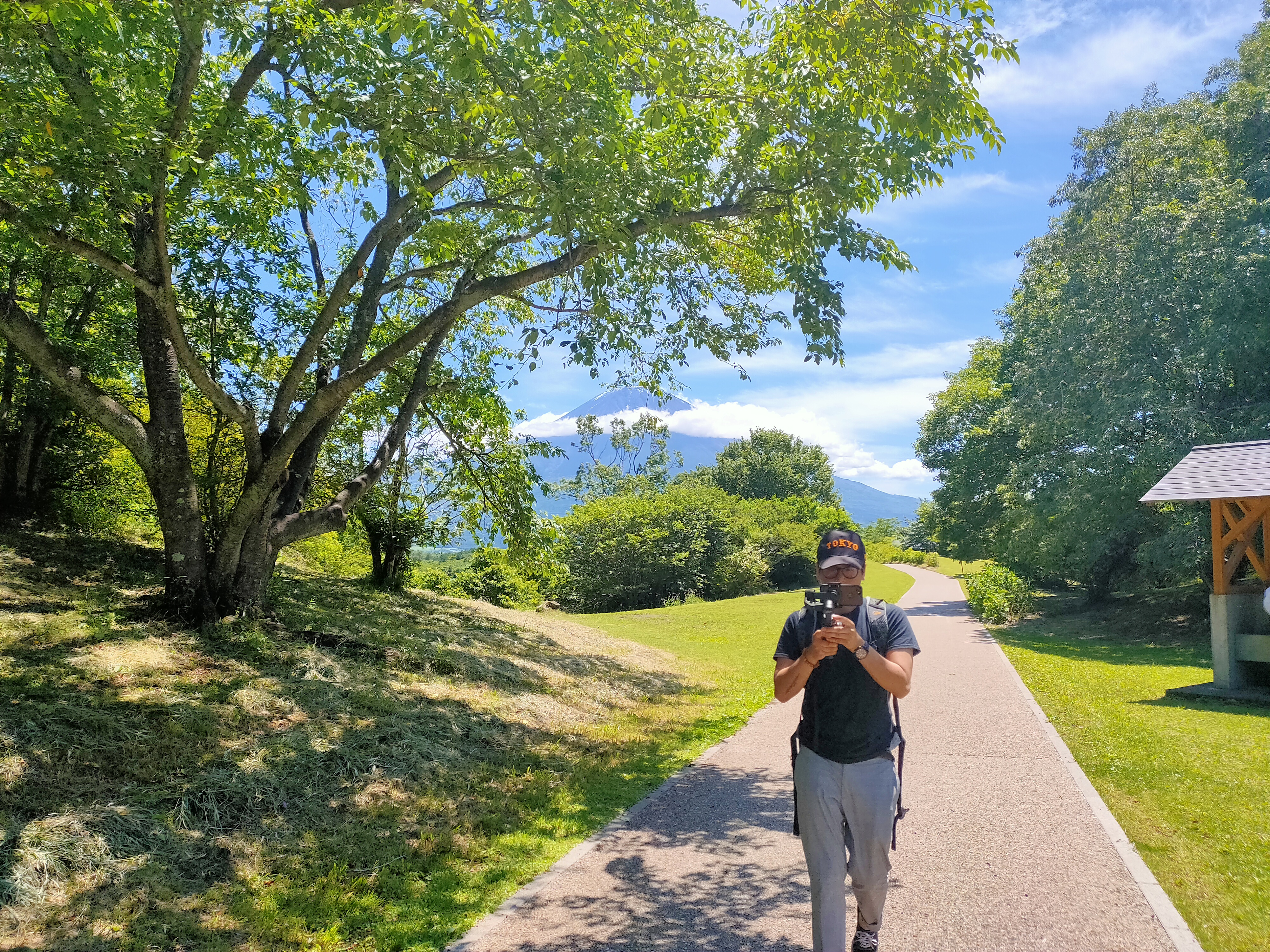 You can go around the lake cycling or by foot : which we did, surrounded by green and birdchirps. Such a relaxing time !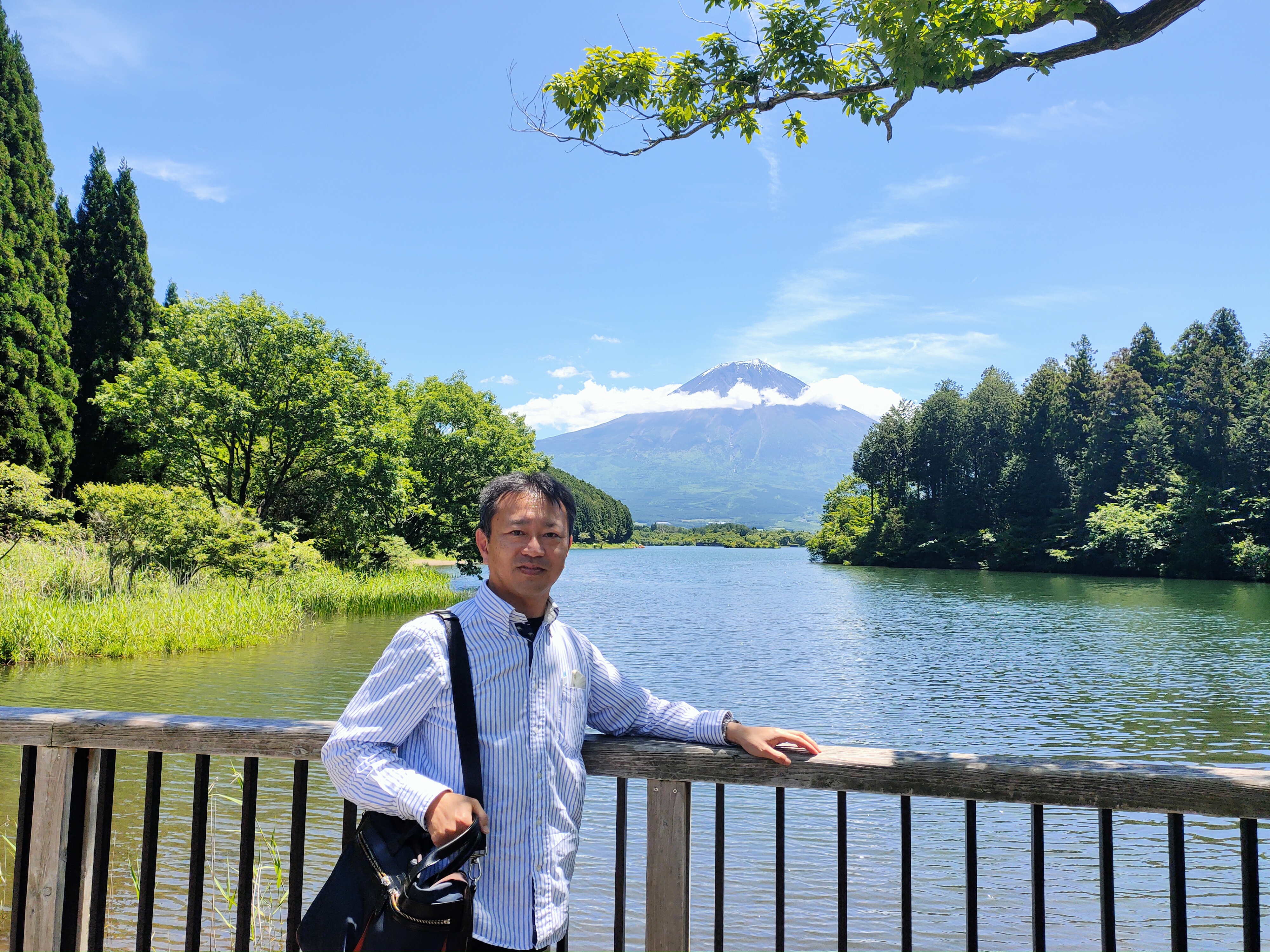 Here is Hirokane-san at the famous photo spot for the double diamond Fuji. Twice a year on April and August, this place is crowded with many photographs for this special shot ! But as you can see, you can have a pleasurable time even without !
Just behind this photos spot is a rest area or hotel.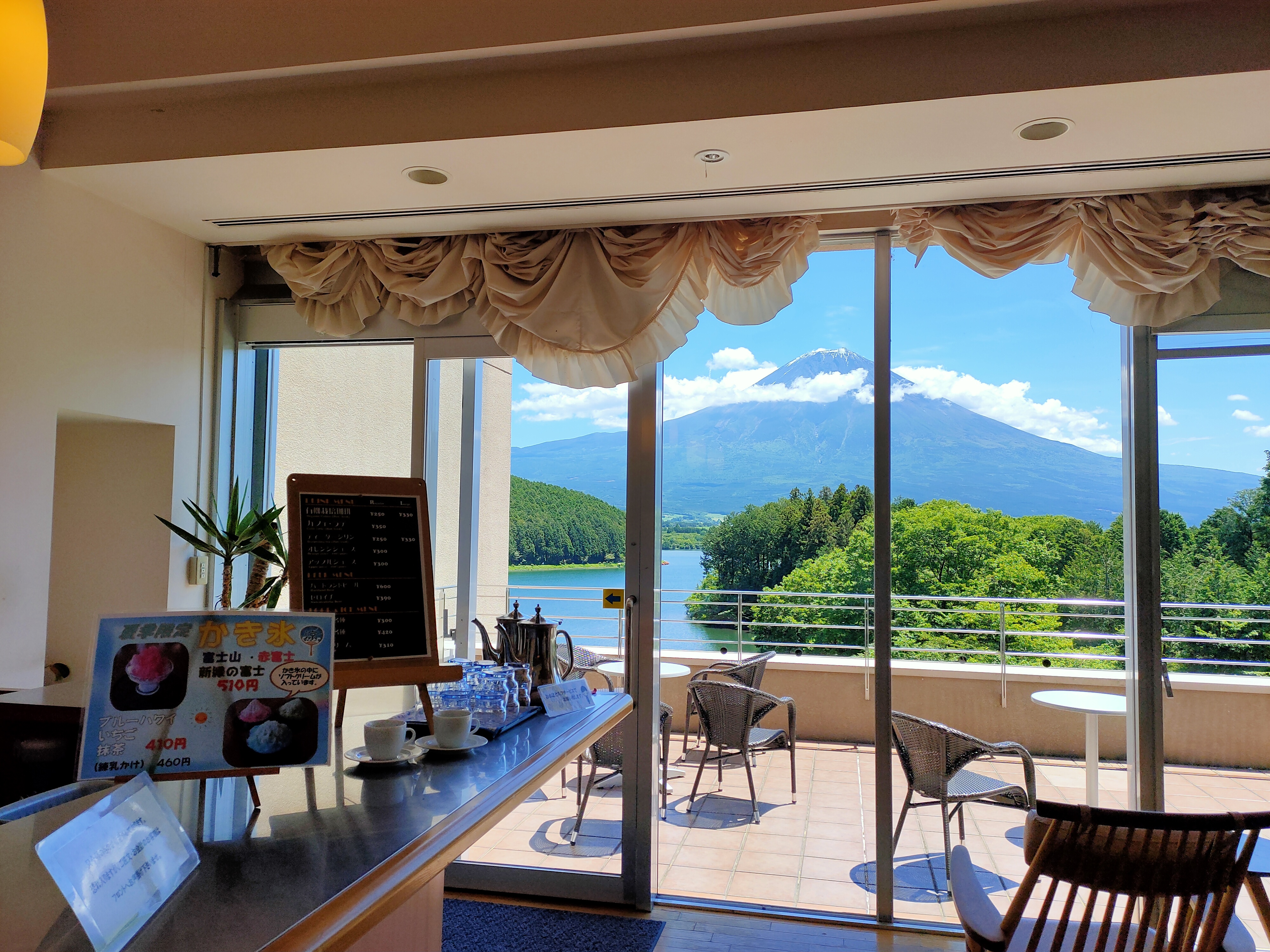 You will be pleased to have a drink or some sweets, with a magnificent view.
I recommend a tour at Tanukiko for everyone of you, who's looking for some refreshing time from city tourism, for every nature-lovers ! You can feel each season with the greens surrounding you. 


You can visit lake Tanuki in different tours we propose on our website !
You can directly click here to jump in each tour : the first one is a chartered taxi tour in which you can visit 3 popular sightseeing spots in Fujinomiya (5.0 hours), and the second one is also a chartered taxi tour in which you can visit 2 popular spots and a green tea farm in Fujinomiya ! (5.0 hours) !
There is more of this day trip to Fujinomiya city, but that will be all for today ! Please look forward for more to come 🙂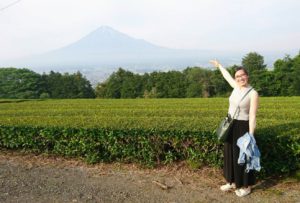 It was Saki, from your Local Travel Partners Agency.