Hello ! Welcome to our blog 🙂
Here's Saki, from Local Travel Partners !
Let us present you one of our popular bike tour to a green tea farm. Please click on the link for details.
End of September, we welcomed guests from the United States and from New Zealand for a bike tour in Shizuoka !
With the actual Rugby World Cup in Japan, we have a lot of visitors from all over the World ! Our guests were rugby supporters -as well as rugby players- they were here for the event 🙂 Several matches takes place in Shizuoka prefecture at Ecopa stadium.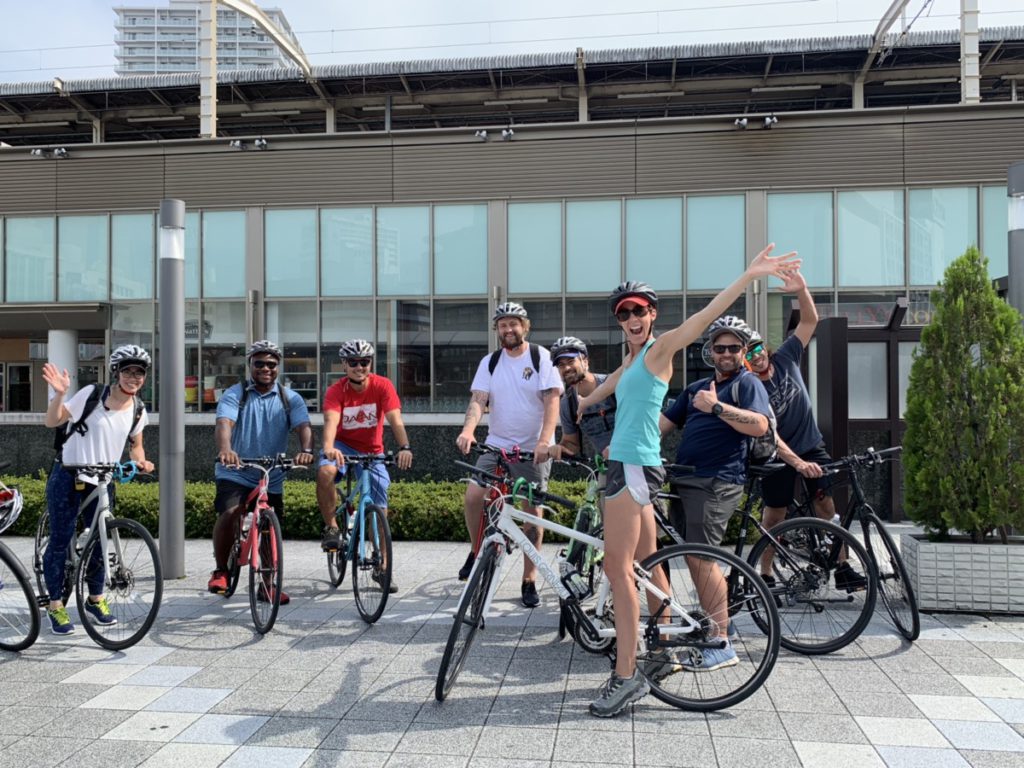 A group of 7 friends gathering in Japan to support their team ! They were a very warm and happy group 🙂
It was the first time we received such a large group, so we went with Hirokane-san and myself (my first bike tour as well !).
This tour takes 4 hours ; here are the details of the place visited :
Departing Shizuoka JR station ~ Aoba Symbol Road ~ Shizuoka downtown street ~ Abekawa river ~ Moriuchi Tea Farm ~ Country side street ~ Shizuoka Sengen Shrine ~ Sumpu Castle Park ~ Back to Shizuoka JR station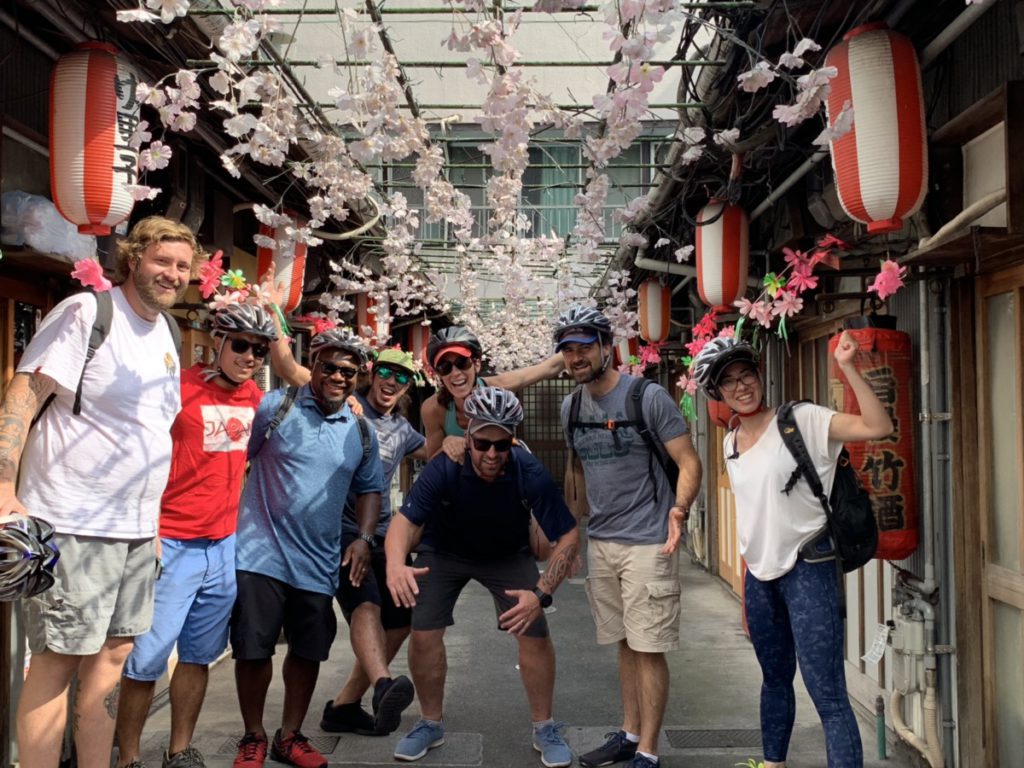 Do you know Oden ? It is a specialty of Shizuoka : a kind of Japanese hot pot with fishcakes or veg skewers in a dark-colored broth.
First, getting off at a place where a lot of those Oden restaurants are gathered. Some ideas for dinner later !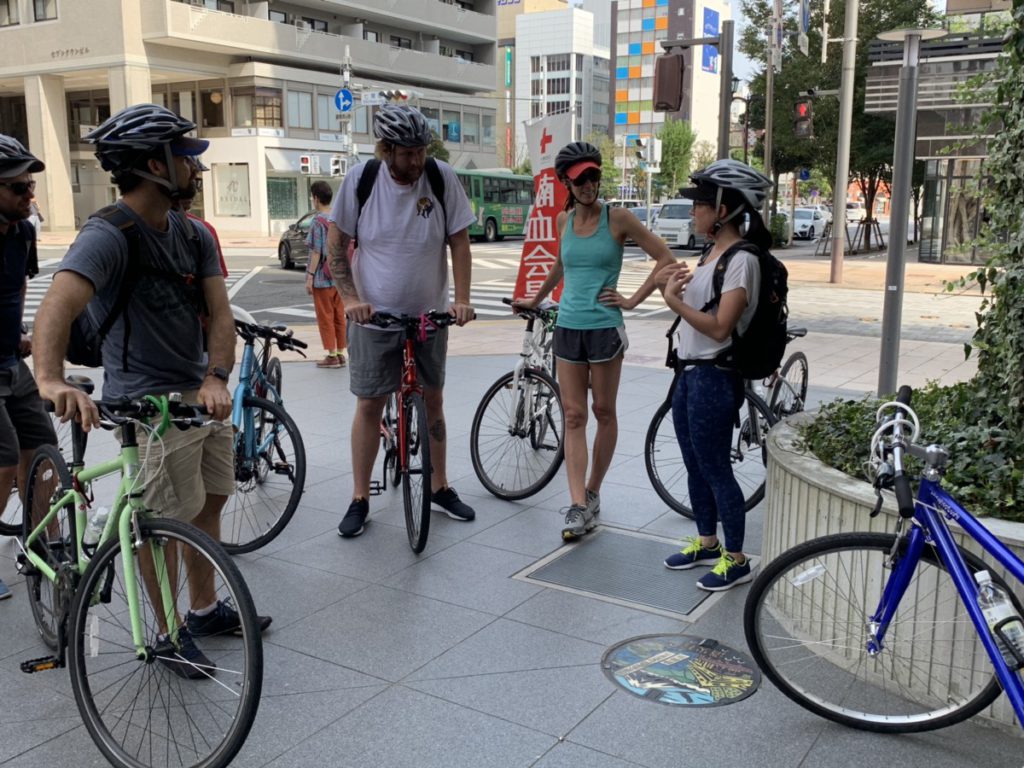 A bit of Shizuoka history in front of waterworks bureau. How come in such a place ? 🙂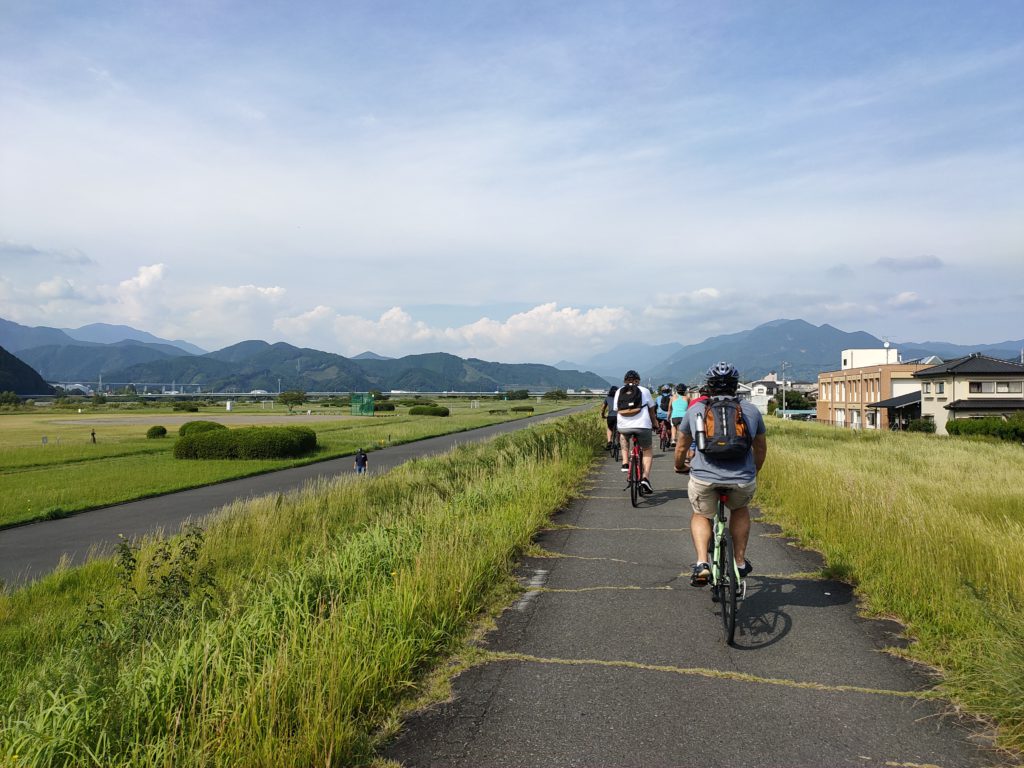 Cycling at the bank of the Abekawa river.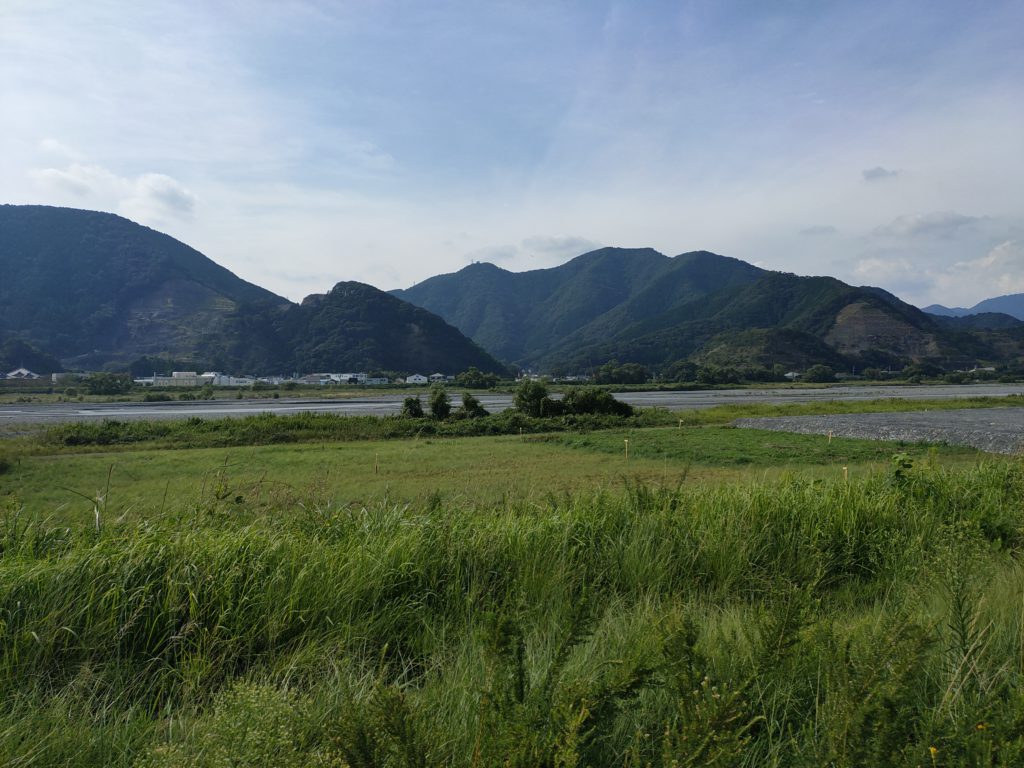 Surrounded by mountains. At 15 minutes by bike from Shizuoka, the landscape changes completely !
There is a special road for bicycle and pedestrians, a safe place to ride.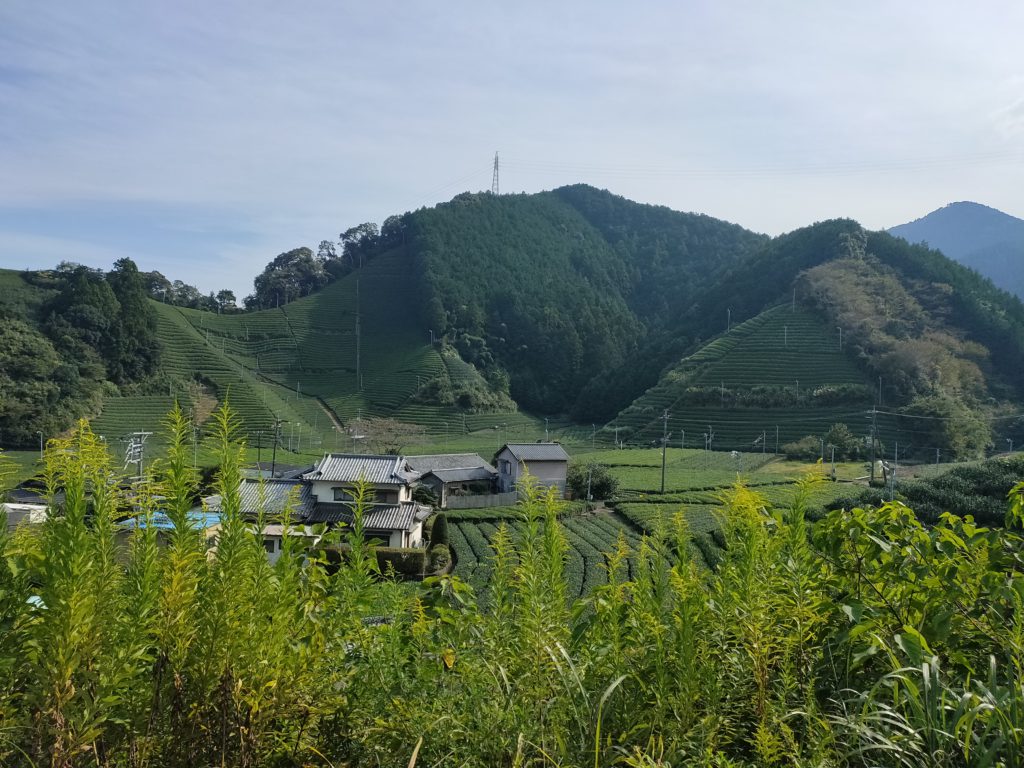 After an hour, we arrived at the Moriuchi tea farm where Mr. & Mrs. Moriuchi welcomed us. A beautiful view in green.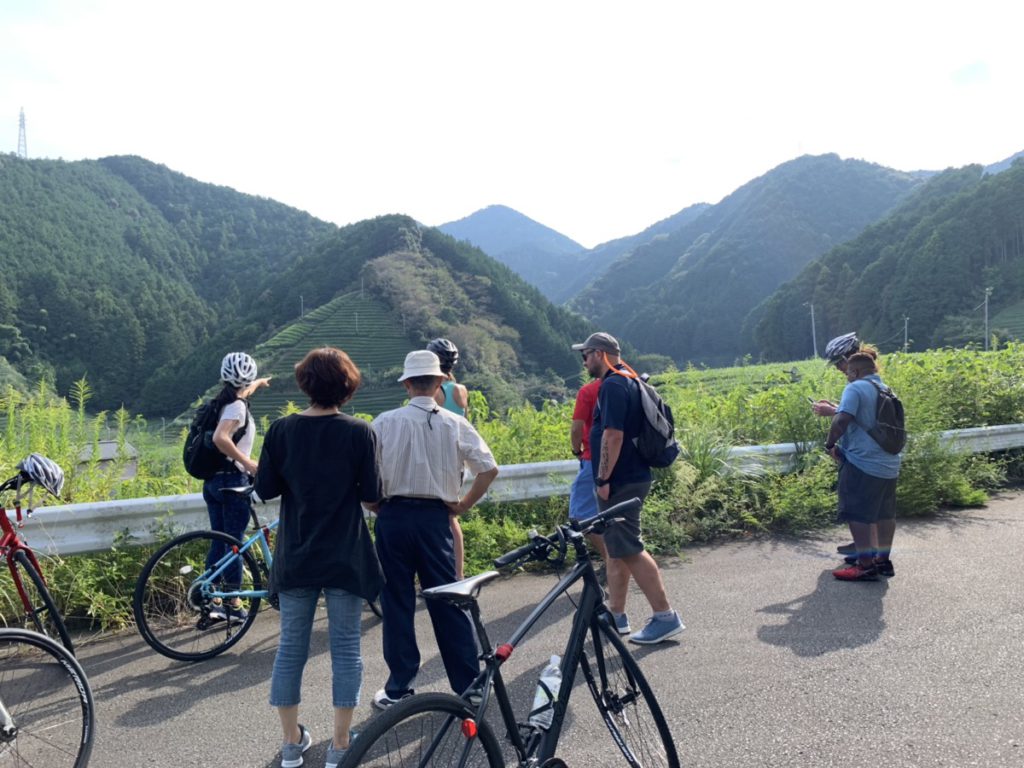 Lot of informations about how tea is harvested, many questions as well from our guests 🙂
At another of the green tea ground : our group could touch and feel directly the tea leaves.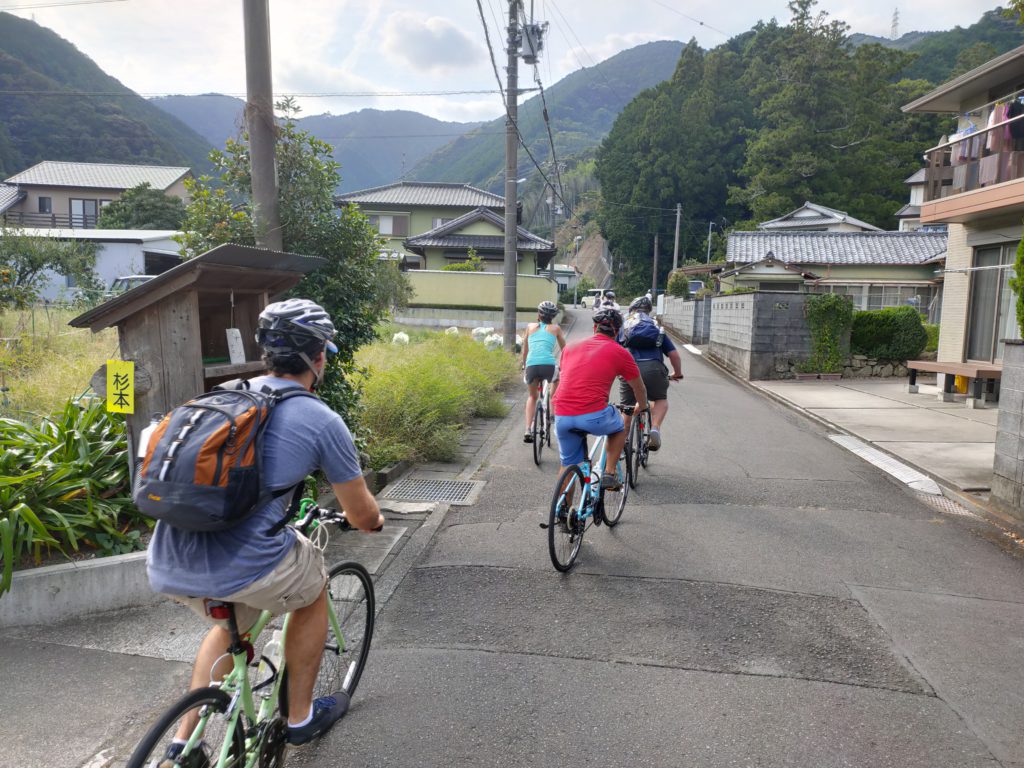 Heading to Moriuchi-san's place for tea tasting.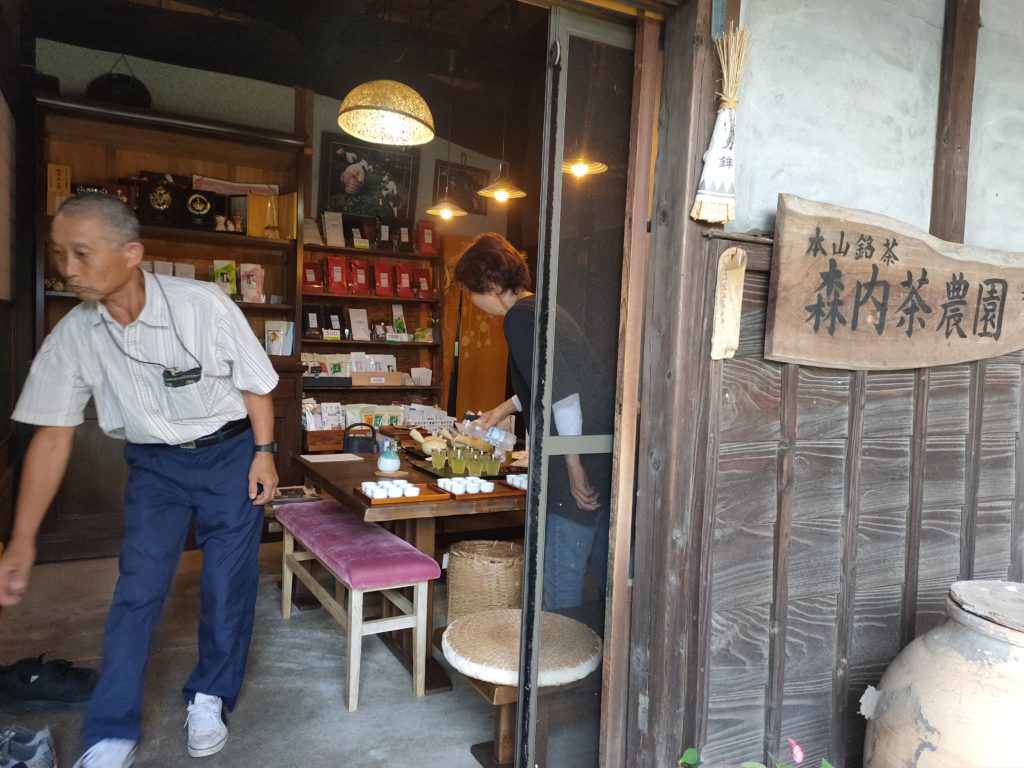 Preparing for the tea tasting experience. The Moriuchi tea farm has a 150 years history !
Mr. Moriuchi explained how tea are made from the leaves, and how with processing technique we can have several type of tea from the same tree. They are eco farmer and take great care of their products. Honoring nature and earnestly facing tea, they make tea without compromise.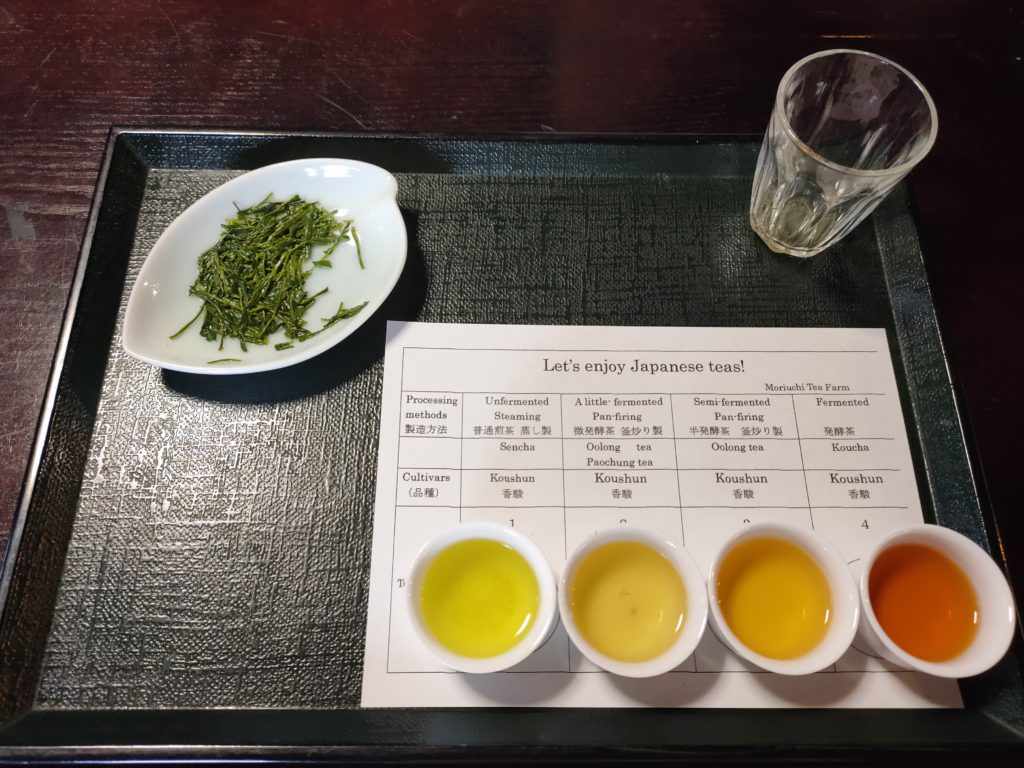 Tasting different kind of tea, made from the same tea leaves.
Get the opportunity to smell and taste Gyokuro 玉露 tea – it is one of the most expensive type of sencha produced in Japan.
Find the one that match your taste the most 🙂 we were received with a Japanese sweet : yôkan.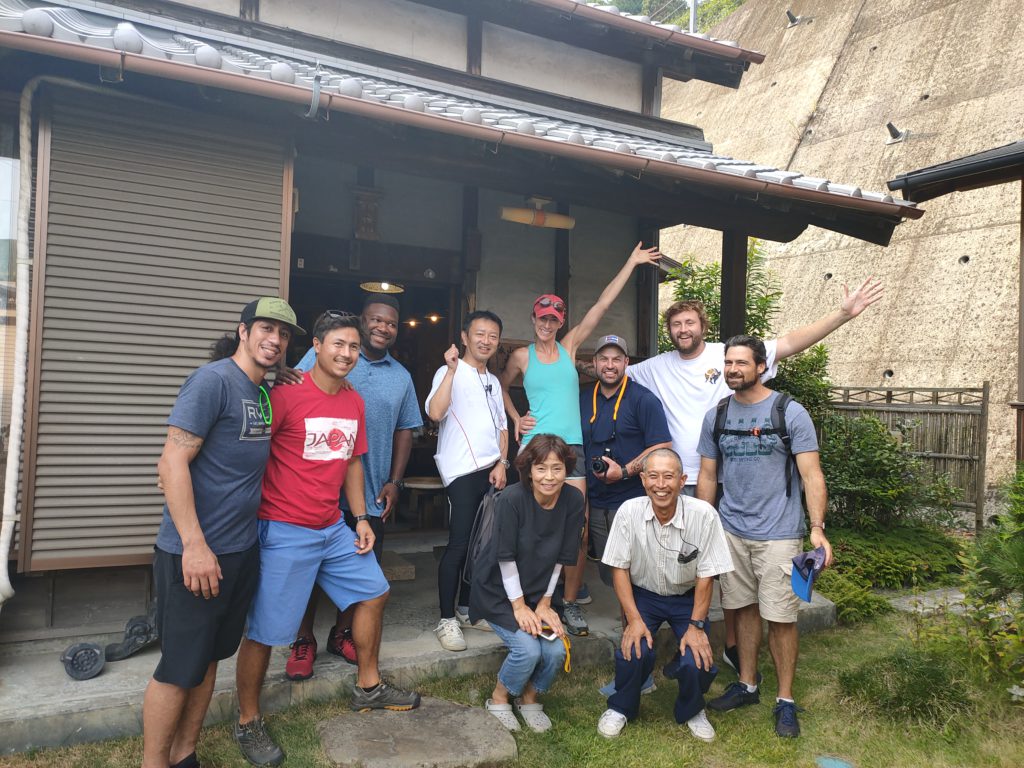 Radiant smile !
We had a great time with Mr. & Mrs. Moriuchi ! Thank you very much for your warm welcome 🙂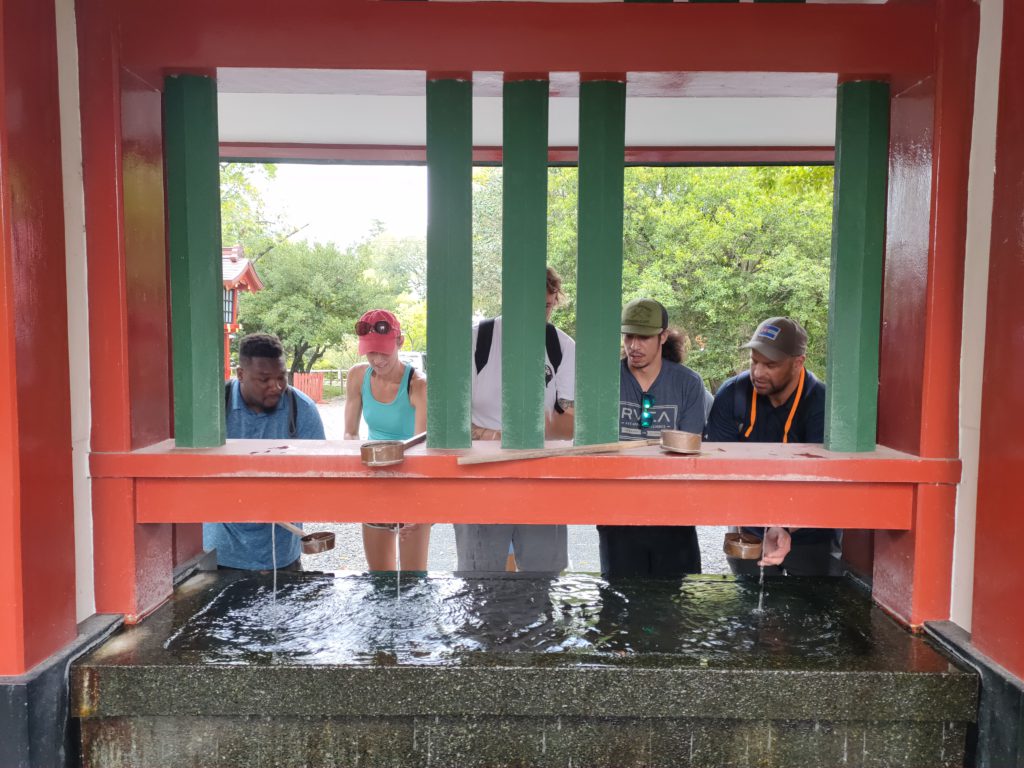 Back to Shizuoka, we went to Shizuoka sengen shrine. Learning the Japanese way of visiting a shrine 🙂
Shizuoka sengen shrine is a complex of several shrine, serving different deity.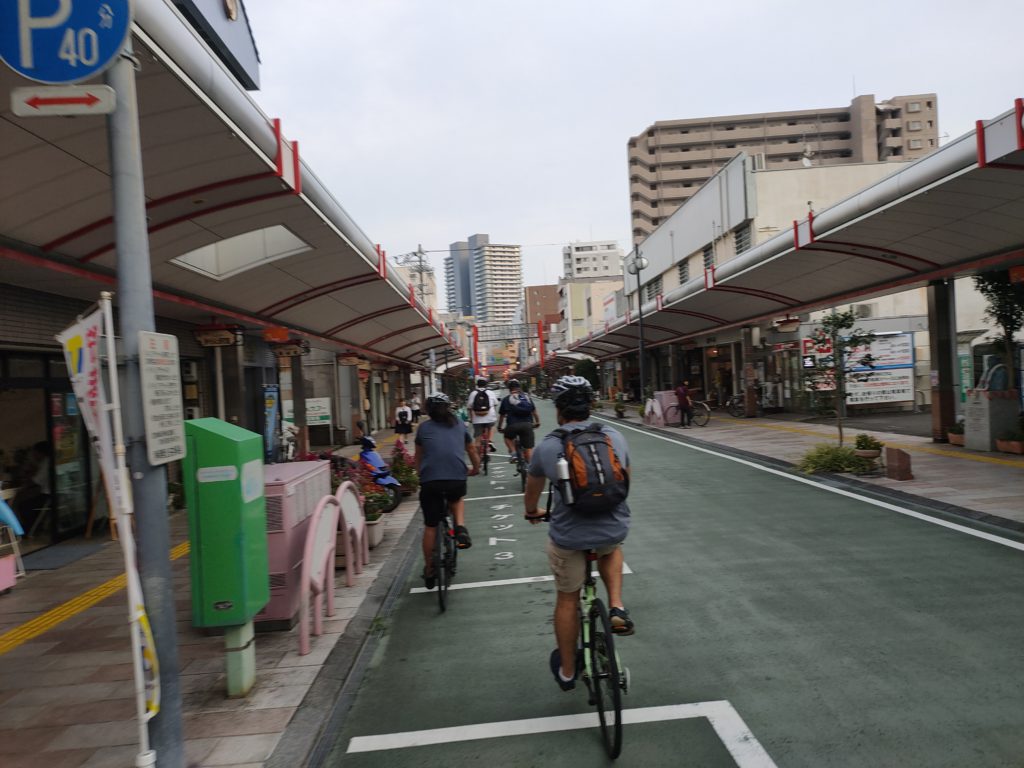 In front of the shrine torii, there is an old shopping street. We left the shinto temple behind and went through it to go back to the station. We made a brief stop at the Sumpu castle park.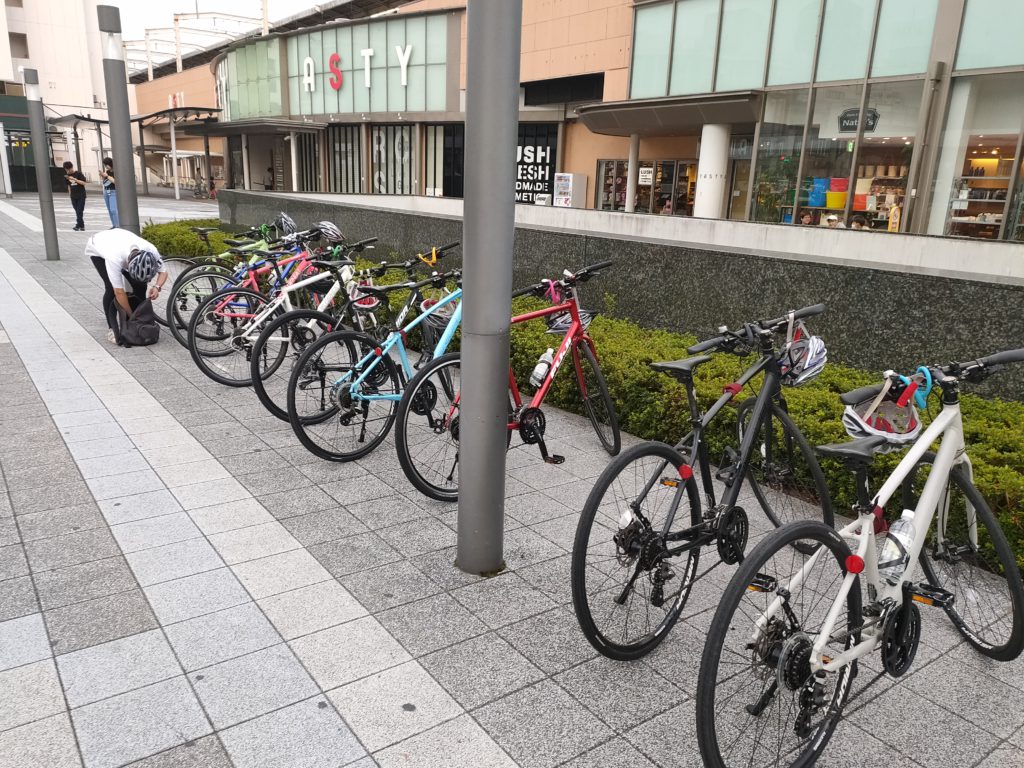 Impressive number of crossbike !
Thank you for joining our private bike tour ! It was really nice and refreshing spending time with such an energetic group 🙂
At Local travel Partners, we provide this bike tour to a tea farm : it is a 4 hours tour, going through tea trees, and enjoying Shizuoka's downtown. It does not restrain only to bike tour, we can also include the tea farm to a taxi tour with a english or french guide, expert in tea ! Please feel free to ask us for details 🙂