Hello,
This is Hirokane at Local Travel Partners.
Welcome to our blog.
Today, I would like to introduce  gay cruise and lesbian cruise.
We welcomed a gay cruise ship (2,000 passengers)  in April and a lesbian cruise ship (200 passengers) at Shimizu Port in May 2019.
Have you ever heard about "gay cruise" or "lesbian cruise"?
I asked  some of my friends and our workmates.
All of them answered,
"Wow, really? I did not know there are such cruises. All passengers are gay?"
Yes! The world is much wider than we think!
Please check this website of gay cruise.
We received many requests from this gay cruise passengers.
Thank you so much for joining our tours!
We look forward to welcoming you again in the near future.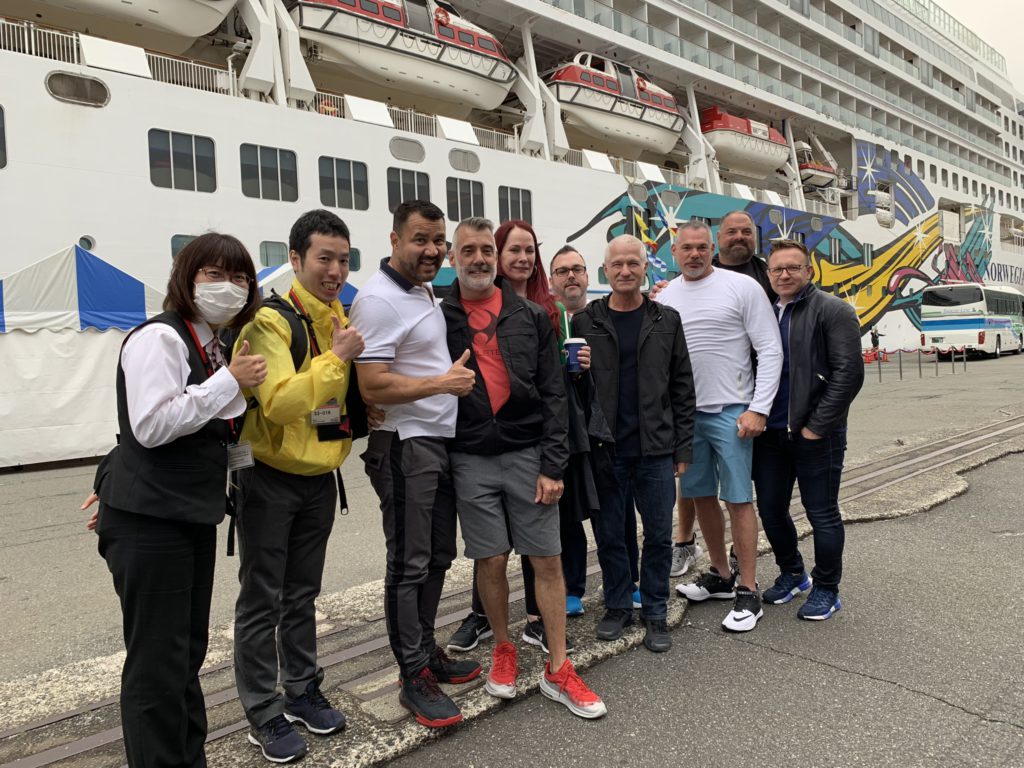 Our guests from the U.S.
Welcome to Shimizu! (Okitsu Pier)
They visited Fujinomiya area including Shiraito Falls (Mt.Fuji World Heritage)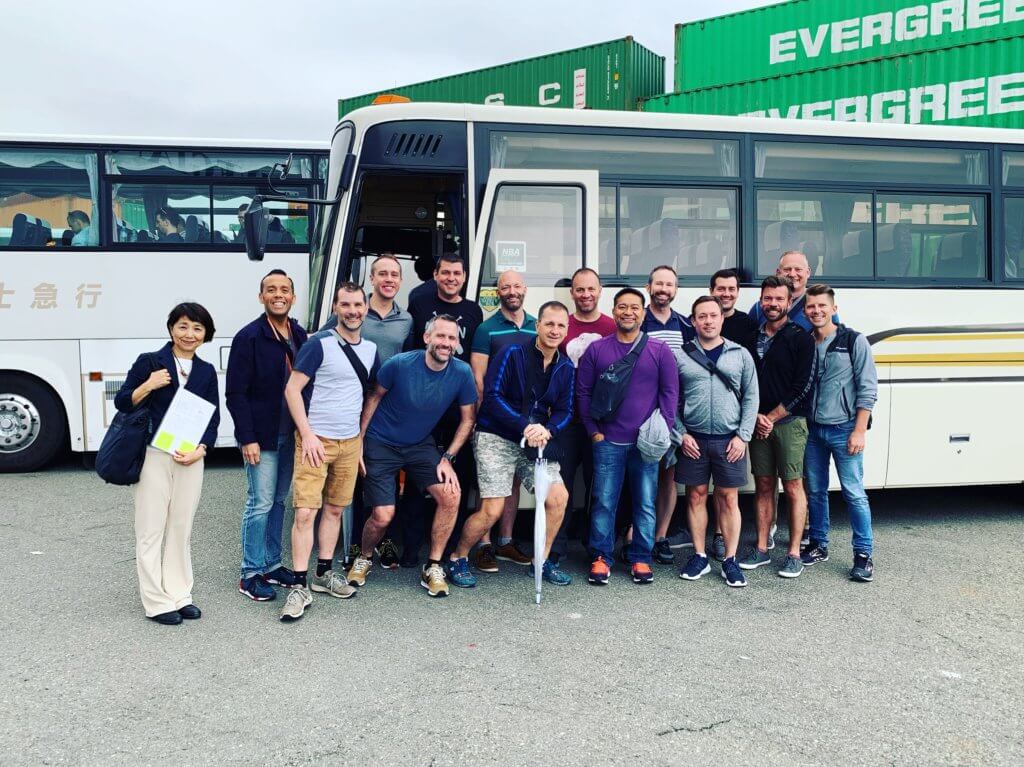 Our guests from the U.S. Welcome to Shimizu! (Okitsu Pier) on April 26,  2019
They also visited Fujinomiya area.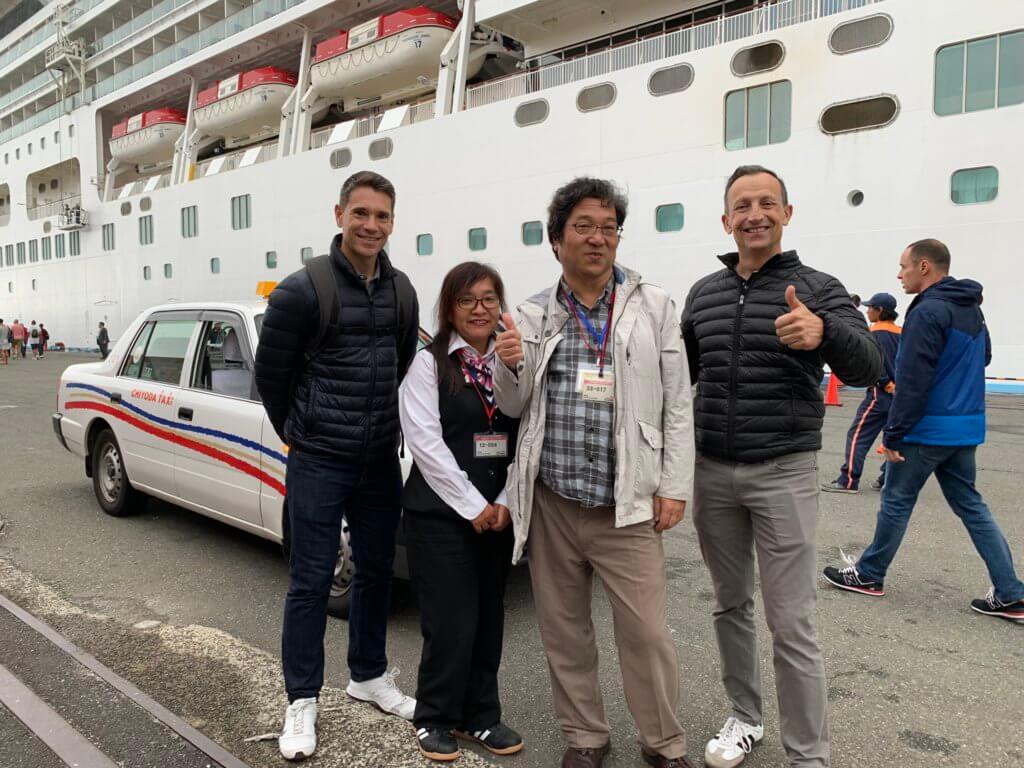 Our guests from France, our  English speaking guide and  our driver 
They enjoyed a tour around Shimizu area.
Nihondaira Plateau. Miho Pine Tree Grove, S-pulse Dream Plaza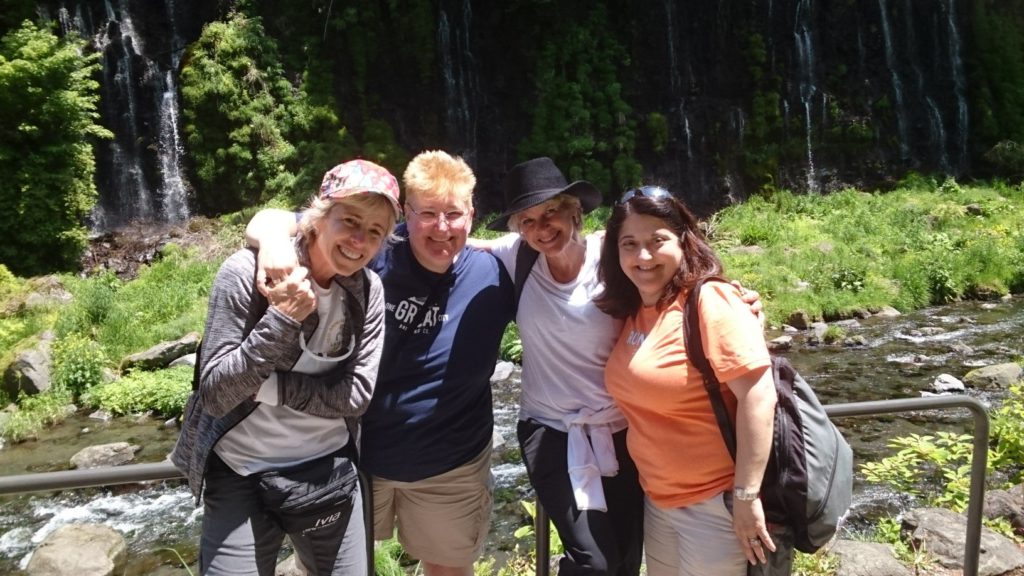 Our guests from the U.S. on May 5,  2019.
"Olivia" website, a travel agency for lesbian
At Shiraito Falls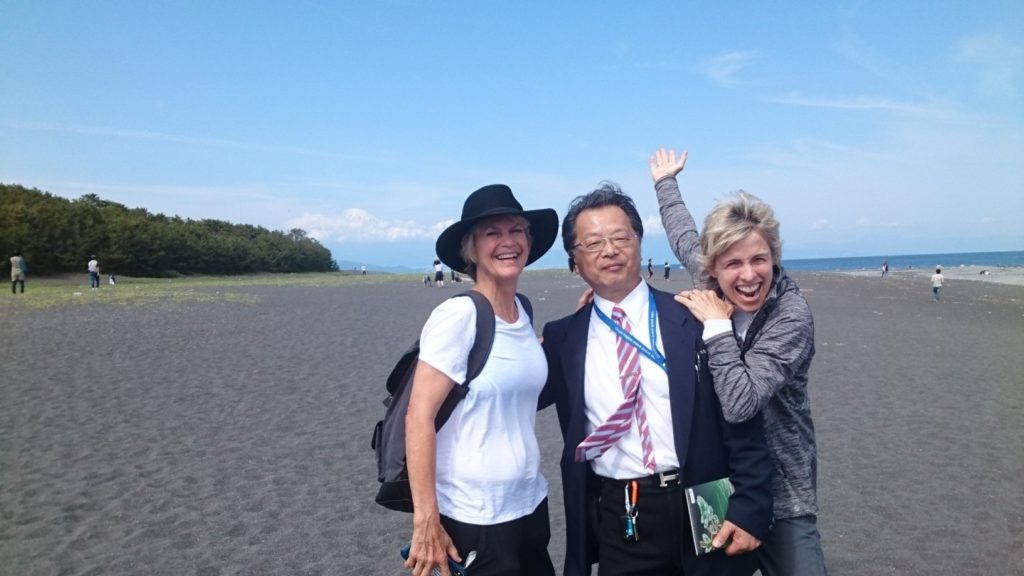 At Miho Pine Tree Grove
The man is our reliable English speaking driver, Tetsuya.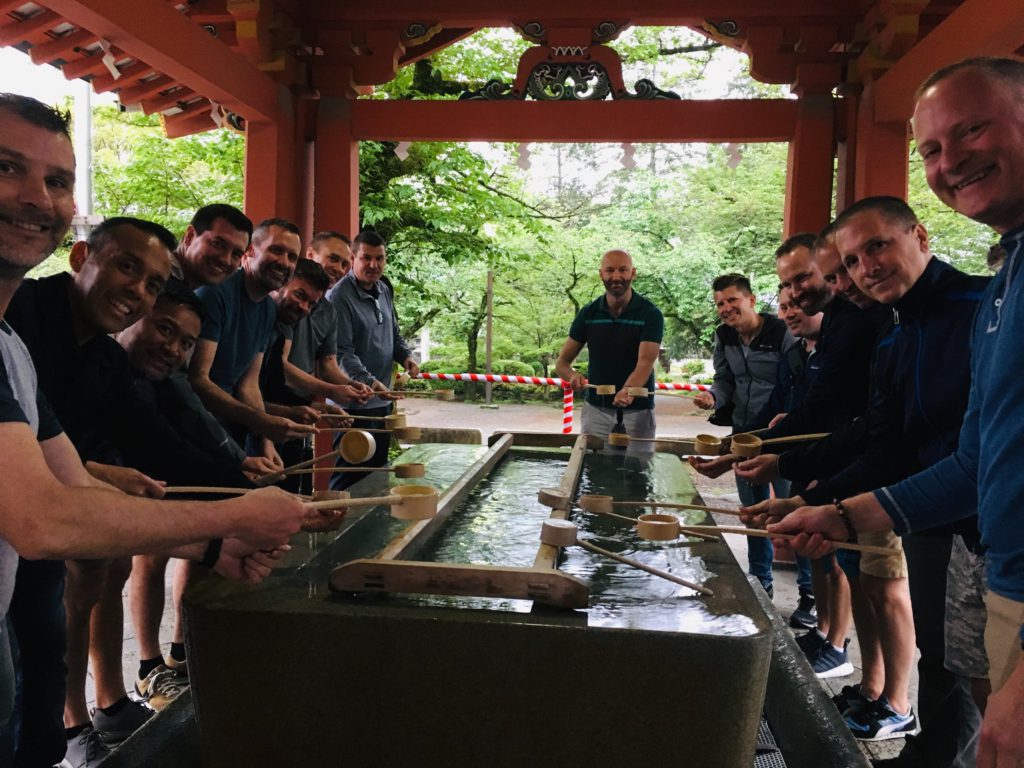 At Fujisan Hongu Sengen Shrine
Oh, So cool!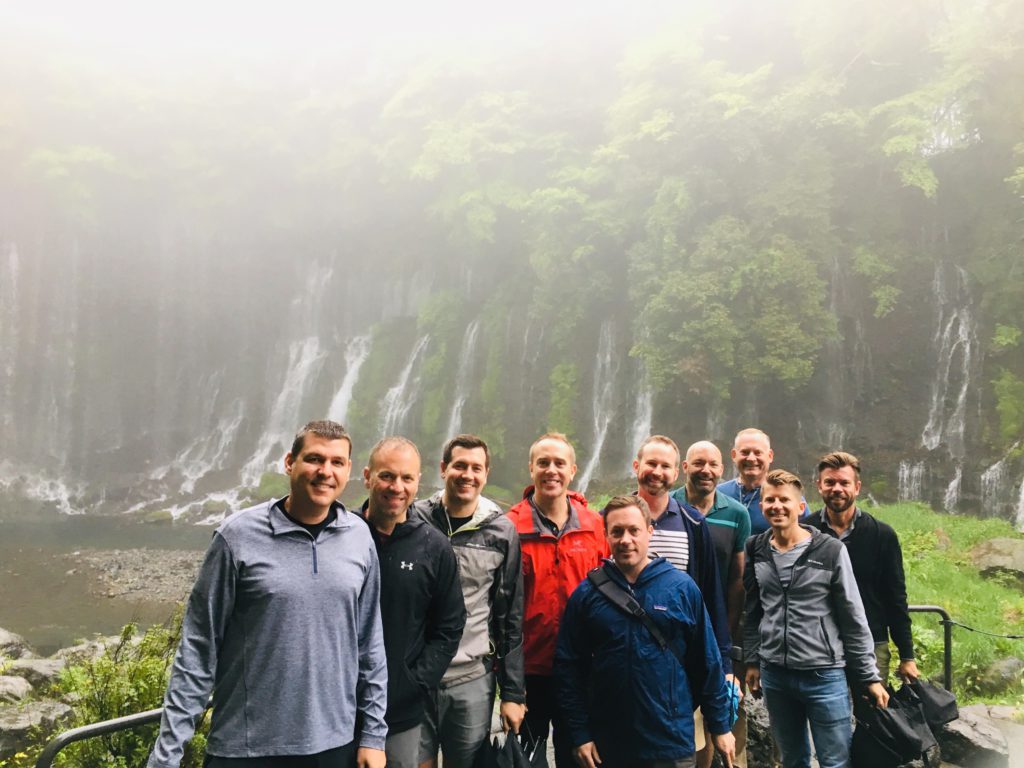 At Shiraito Falls in Fujinomiya City. (Mt.Fuji World Heritage)
Unfortunately it was raining…
But look at their smiles!
Had it been a fine weather….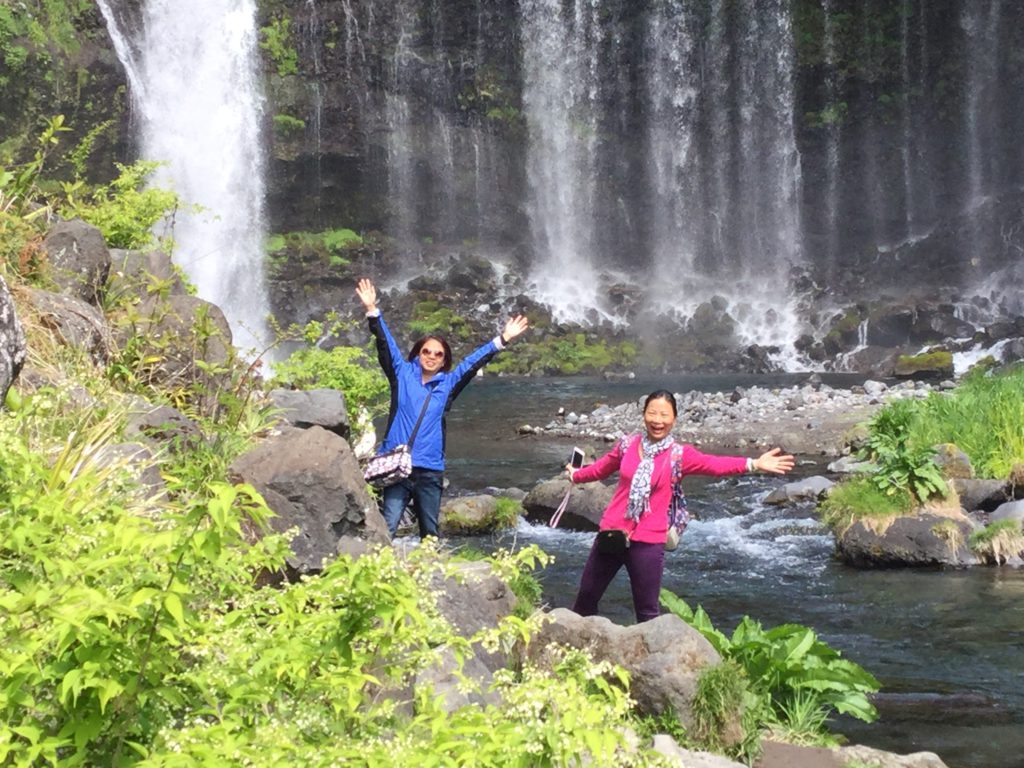 They were also our guests (cruise ship passengers)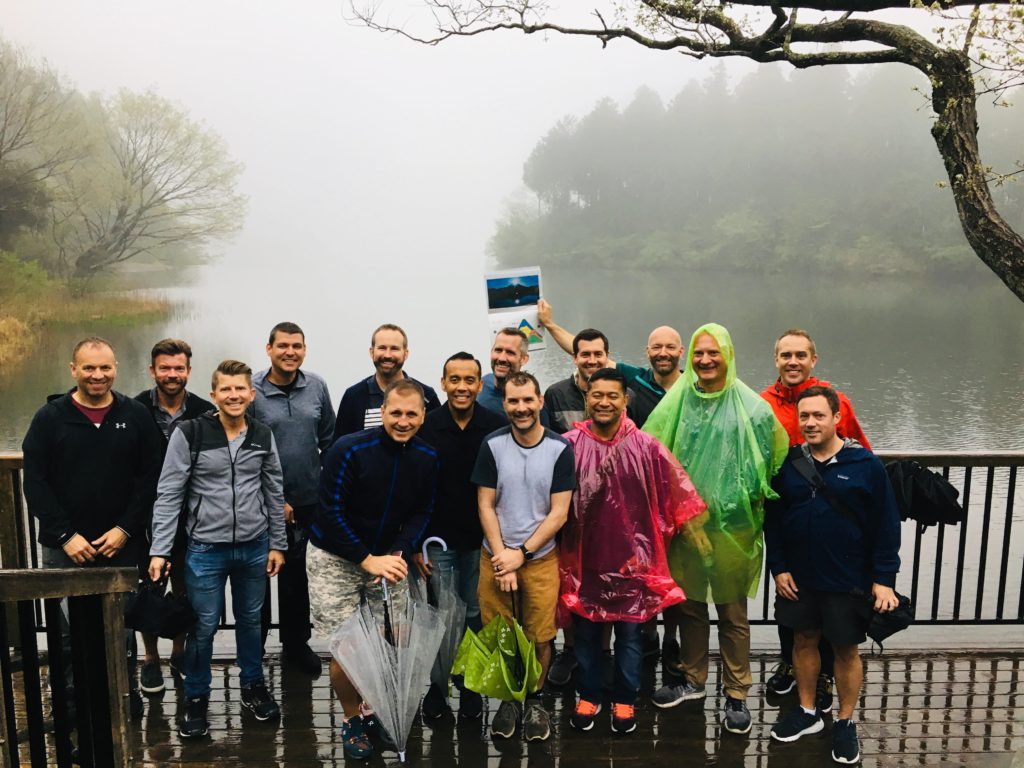 At Lake Tanuki in Fujinomiya City 
I love this photo very much. (their smiles and humor)
I was very impressed to see such nice smiles in front of foggy lake without  Mt.Fuji view.
Did you notice that one of them is holding a picture of Lake Tanuki taken on fine day?
Had it been a fine weather…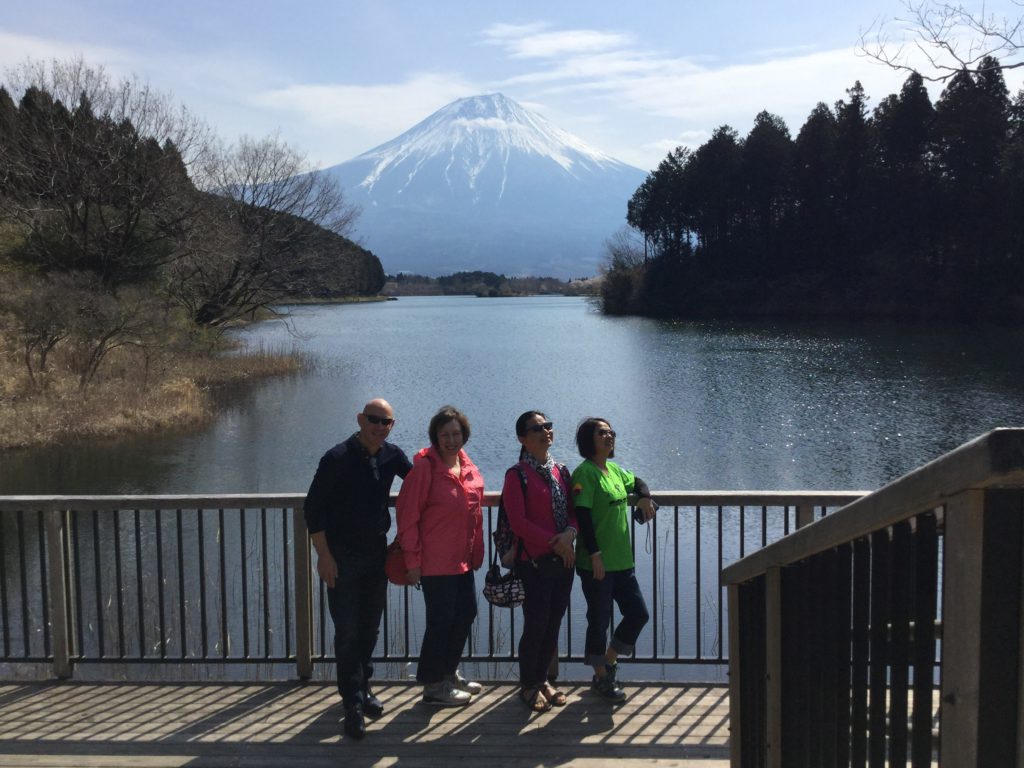 Lake Tanuki (April 2019) Our guests from the U.S and the U.K.
For our future guests who are planning to come to Shimizu, Shizuoka, Fujinomiya,
I wish you can enjoy your stay even though you can not view Mt.Fuji.
For gay cruise passengers, lesbian cruise passengers,
we look forward to serving you again!
Thank you!