Hello, Welcome to our blog.
This is Hirokane at Local Travel Partners.
Recently we welcomed guests from Berlin, Germany.
Today let me introduce the bike tour that we provided them.
The starting point :Club Sarrys, in Sekibe, Suruga-ku, Shizuoka City. (very close to Mochimune  Beach)
This family (4 people) was from Berlin and traveled Japan for 4 weeks. They spent 3 days 2 nights in Shizuoka City.
The 2 brothers were so tall! (around 195 cm tall). These 2 bikes are for guests who are over 190 cm. 
As I am 164 cm tall, I can not ride these bikes at all.
The gentleman in orange T-shirts is the father and the lady in center is the mother.
The gentleman on the left and the young lady on the second left are the guides from Club Sarrys.
Actually they are father and daughter.
And what was my role ? I drove the support car.
If some of them need a small break from the tour, I'm here pick them up.
Now Let's get started !
The course was as below. (duration 4 hours)
Club Sarrys ~ Mochimune Beach, Mochimune Fishing Port ~ Mariko River ~ Tokaido Mariko-shuku ~ Utsunoya Village ~ Meiji Tunnel ~ Utsunoya Toge Pass ~ Nishikawa Farm ~ Abekawa-mochi (rice cake) Sekibeya ~ JR Shizuoka Station (Finish)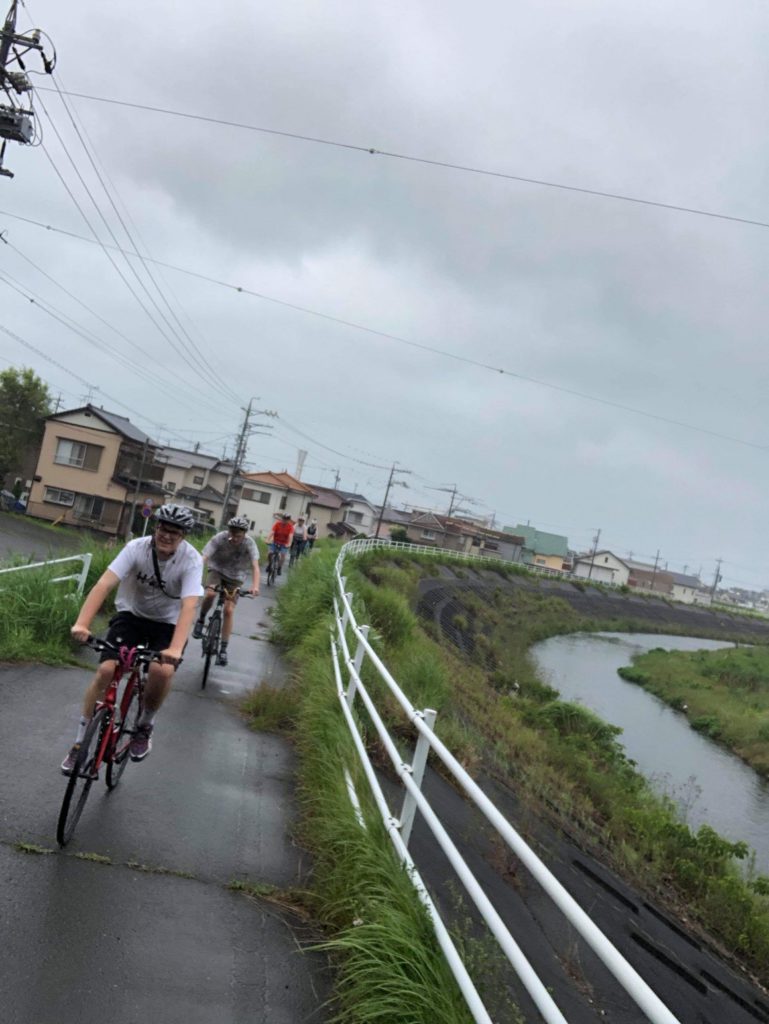 Along Mariko River
As you can see, this road is for bicycle and pedestrians.
It was raining from the beginning of the tour till the end…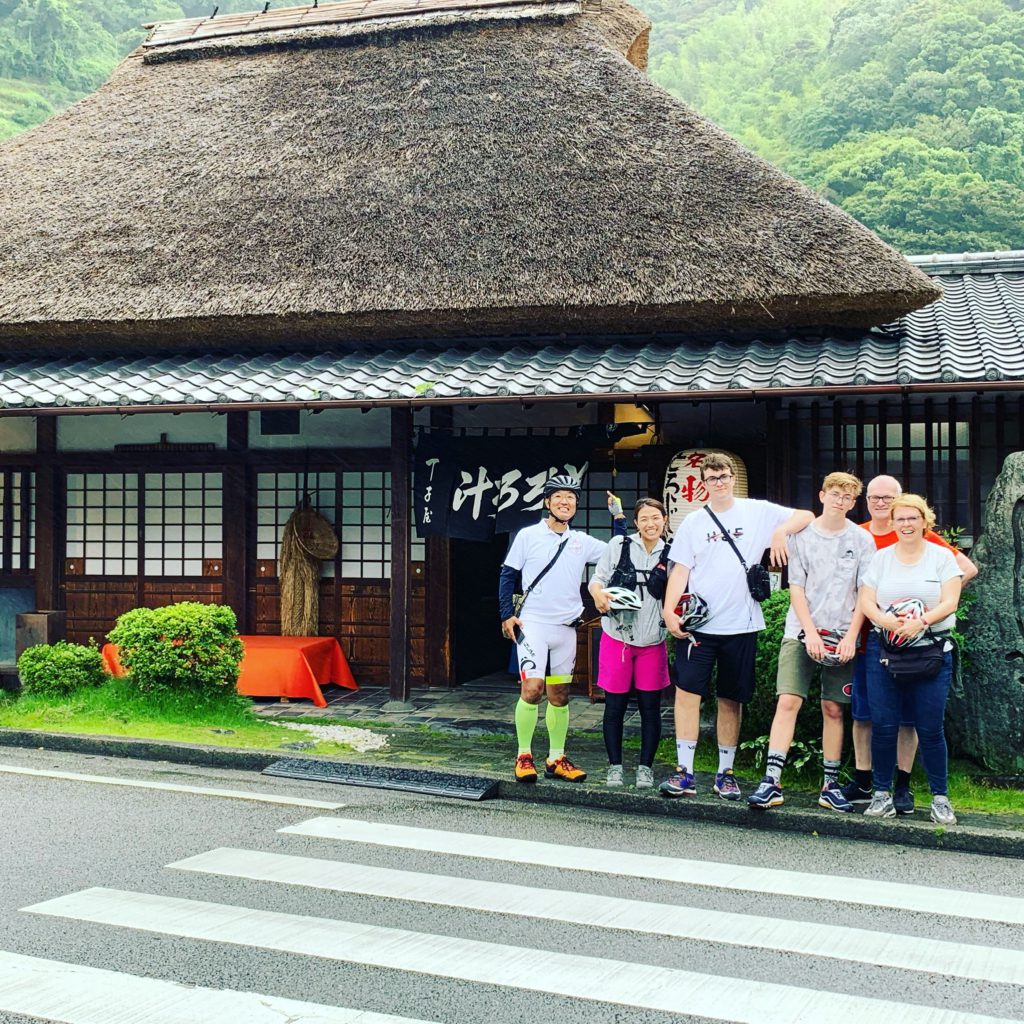 Chojiya restaurant
Stopping at Chojiya Restaurant, Tokaido Mariko-shuku
Nice smiles! This restaurant has opened in 1596 !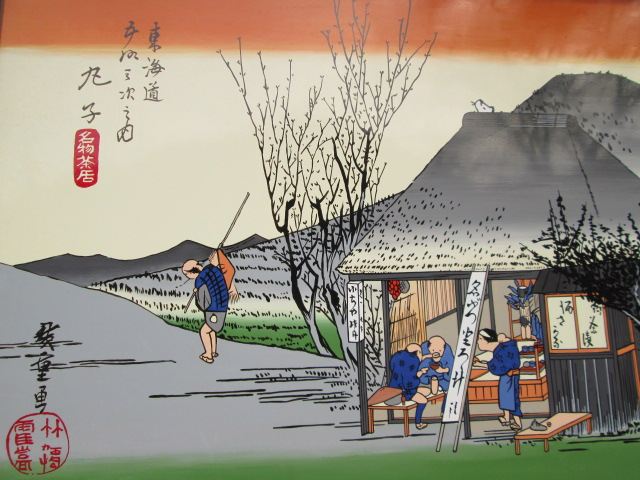 This picture (Japanese wood block prints called Ukiyo-e) was drawn
by a famous Ukiyo-e artist Hiroshige Utagawa.
Ancient travelers (on the way to Ise Jingu Shrine from Tokyo) stopped at Chojiya
and had tororojiru (yam soup).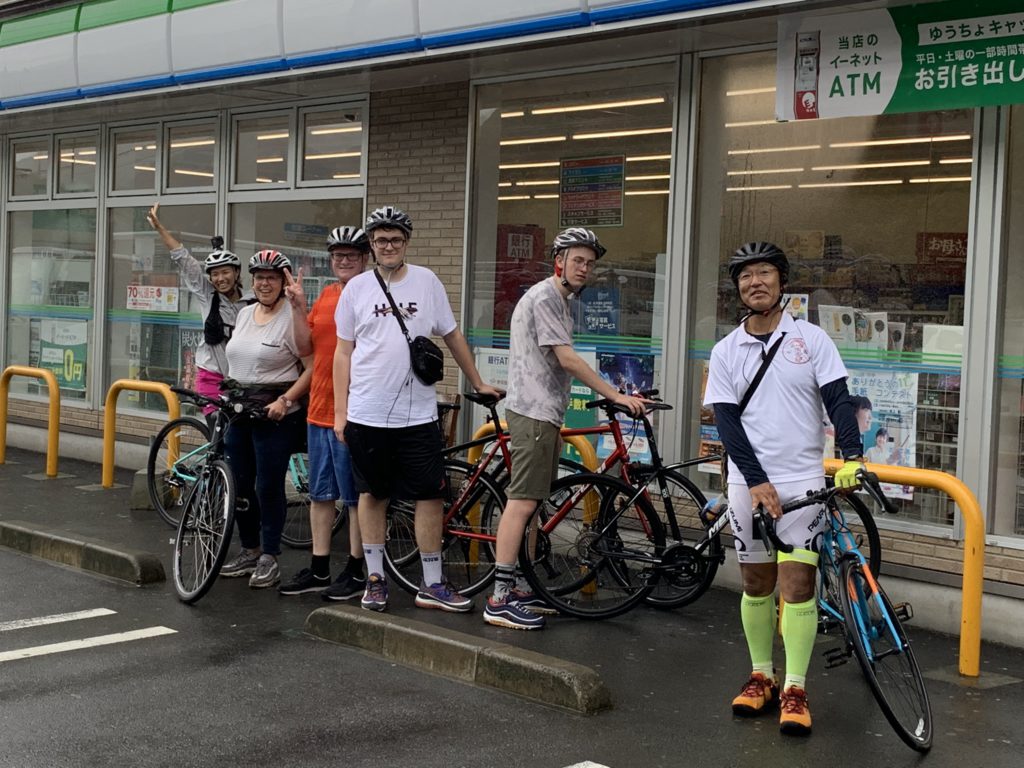 Rest time at convenience store before heading to uphill
Arrived at Utsunoya Village entrance.
"If you prefer uphill cycling, you can select right".
"If you prefer walking along traditional village, you can select left."
"Left"road was selected.
They walked along short but traditional path.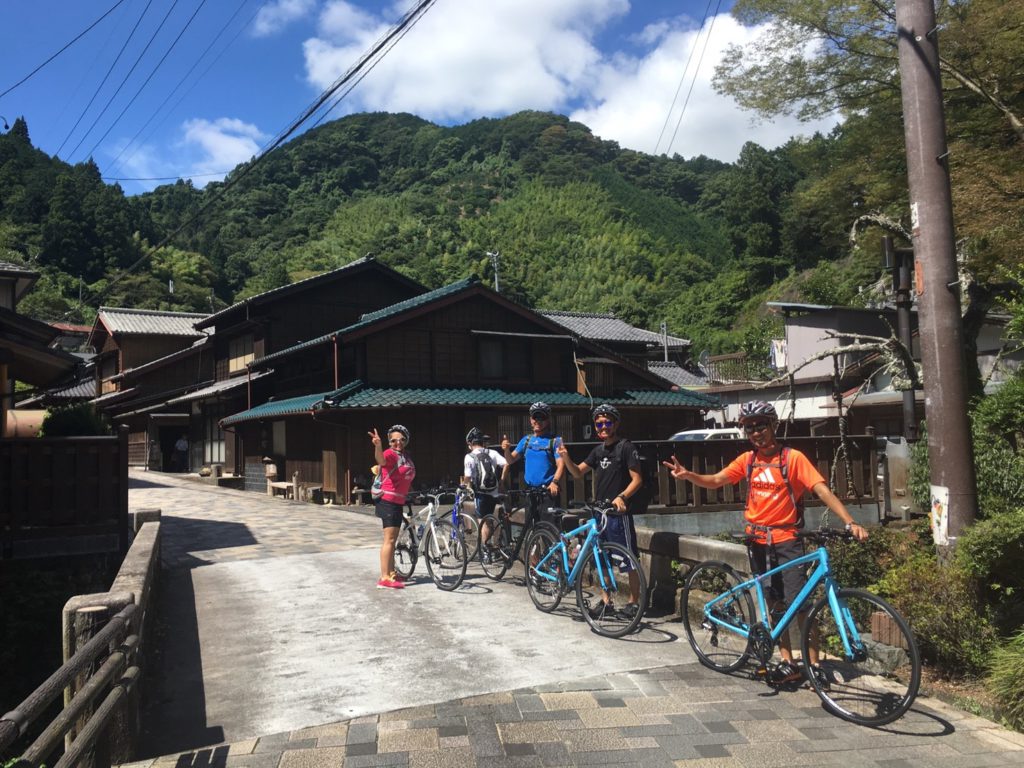 This is a picture of Utsunoya on a sunny day. 
Utsunoya is situated halfway between Mariko-shuku and Okabe-shuku of Tokaido.
shuku means accommodation, inn, ryokan.
Ancient travelers took a rest at restaurants and so on in Utsunoya.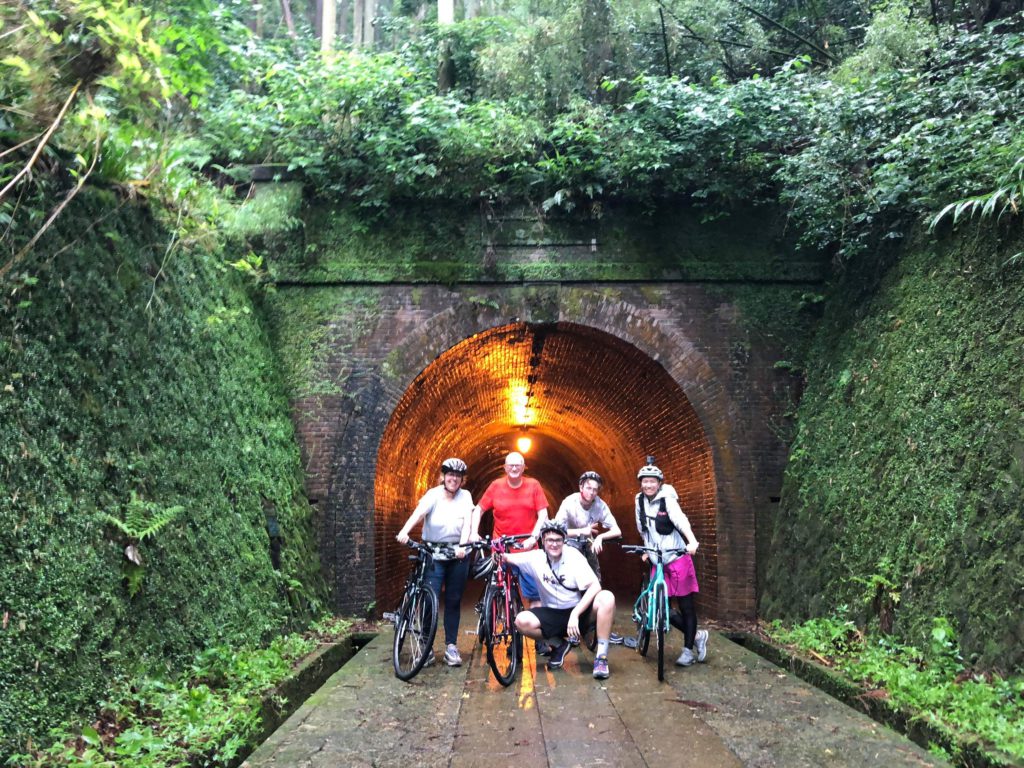 Meiji Tunnel
This was the first Japanese paying tunnel. 
Now it is not used anymore. But it is always lighten up and became 
one of the mysterious spots in Shizuoka.
Next stop was Nishikawa Farm in Mariko.
Please note that this farm is opened on Sundays only.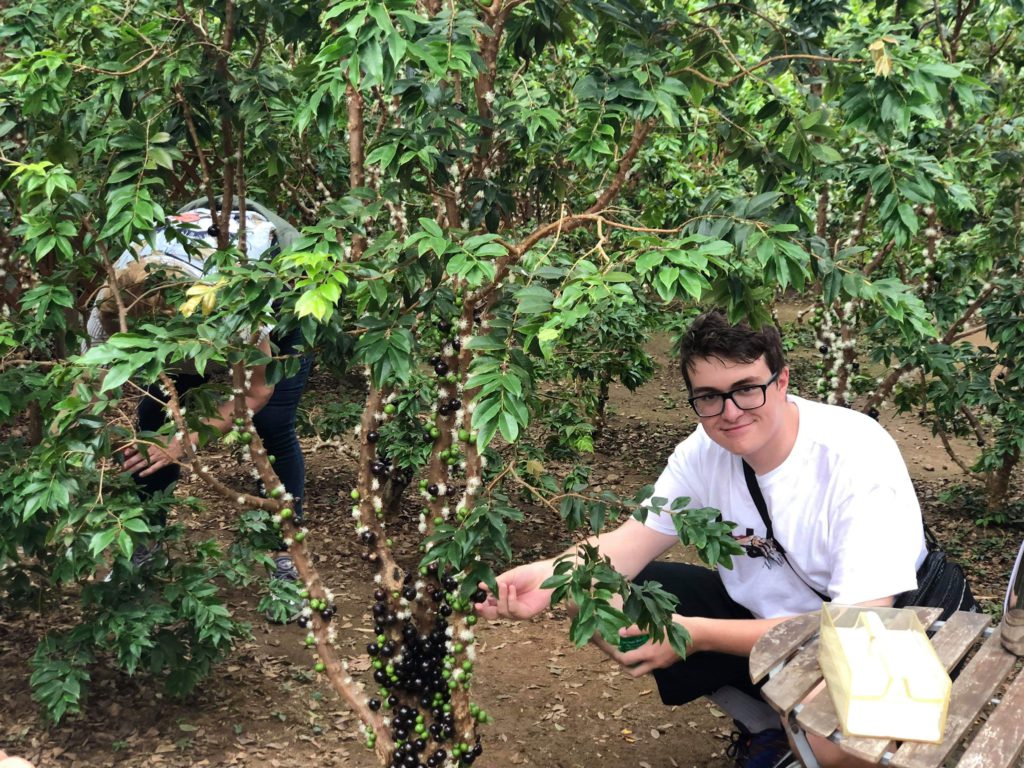 They enjoyed Jabochicaba (fruits originally from Brazil) picking.
Relaxing time with fresh juice.
Finish at JR Shizuoka Station.
Thank you for joining our private bike tour! 
And thank you for your cooperation and kind guiding, Ami-San and Hitoshi-San at Club Sarrys !