Hello, I am Sayaka, one of the internship students!
Today, I want to recommend one of my favorite places in Shizuoka to you.
The place is called "Sakichi Toyoda Memorial House".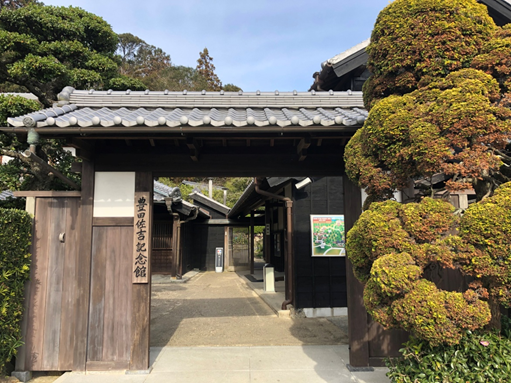 You probably know the company TOYOTA (Toyota Motor Corpotation).
Well, Sakichi Toyoda is the founder of the TOYOTA group and this Memorial House was built to honor him and his achievements.
A little information about Sakichi Toyoda:
He was born in 1867 in Kosai City, in the very western part of Shizuoka prefecture.
His contributions extended beyond the invention of automated looms to the development of industry.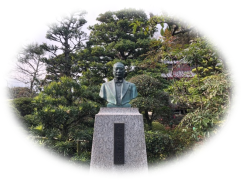 Statue of Sakichi

The Sakichi Toyoda Memorial House
was established to share his spirit of invention with the public.
What you can enjoy at Sakichi Toyoda Memorial House:
You can enjoy learning about his life and feel the beauty of nature.

There are a lot of flowers and trees on site.
Different flowers in different seasons!
When I visited the memorial,
I enjoyed hearing the sound of birdsongs too!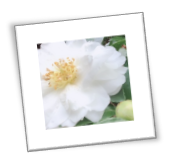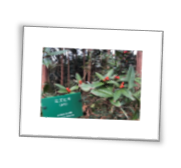 There are many spots you can visit there, but I'd love you to visit the following 3 within the memorial site.

① The observation area.
You can see Lake Hamanako, and Mt.Fuji very clearly.
(Maybe not on a rainy day…)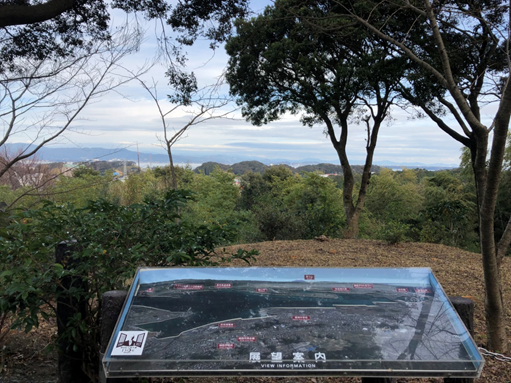 ② The house where Sakichi Toyoda was born.(Rebuilt: October 1990)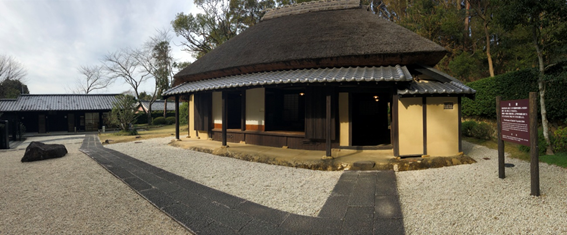 This building is very old and is in the traditional style.
I really liked it.
The inside of the house is very comfortable as well.
③ The Lounge
You can try the loom Sakichi invented.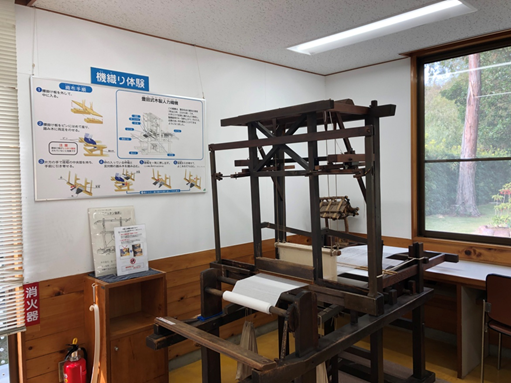 We learn about Sakichi Toyoda in elementary school in Kosai City and that is why we know the founder of TOYOTA.
We are all proud of what he achieved.

"OPEN YOUR MIND, AND LOOK AT THE GREAT WORLD OUTSIDE" – One of Toyoda's famous quotes.

I recommend visiting the memorial and experiencing the atmosphere and environment that inspired Sakichi's ambition and passion for invention.


~~INFORMATION~~
Open >> 9:30 am ~ 5:00 pm (April 1~ September 30)
9:30 am ~ 4:30 pm(October 1 ~ March 31)
Closed>> Wednesdays(except for national holidays, in which case it's closed the following Thursday)
January 6~8, December 26~31…and so on
Admission>> FREE
Map>> English, Chinese, Japanese

Thank you for reading my post!!
Sayaka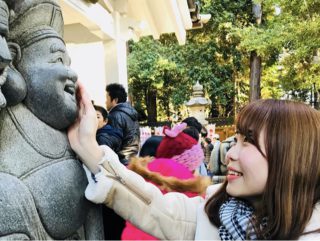 English checking by Peter Reid of English Life Cairns