Hello ! Welcome to our blog 🙂 
Here's Saki, from Local travel Partners.
Beginning of November, Shizuoka has held the DAIDOGEI world cup.
But… What is "daidogei" exactly ? It is actually the japanese word for "street performance" !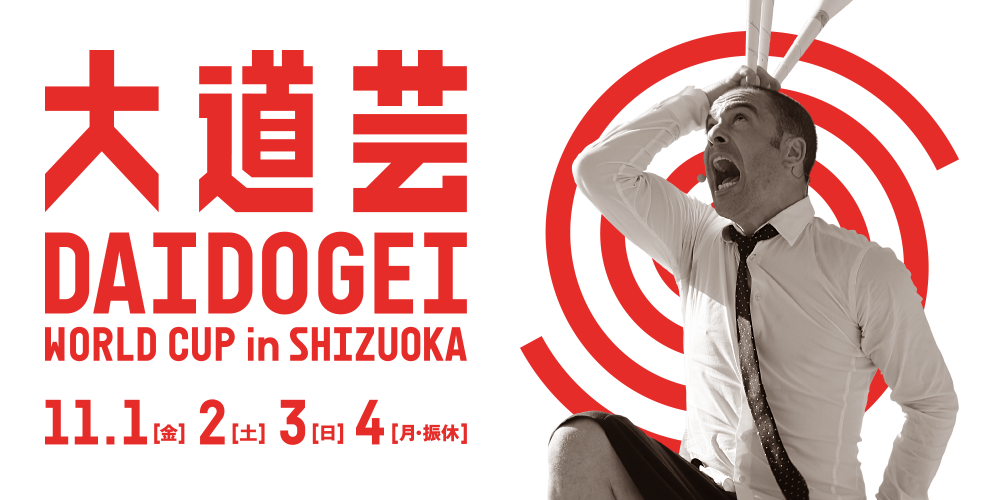 This DAIDOGEI world cup in Shizuoka is the largest street performance festival in Asia and has been held every year since 1992. It became one of Shizuoka's autumn traditions, and is gathering more than 1.5 million of people from world wide during that period !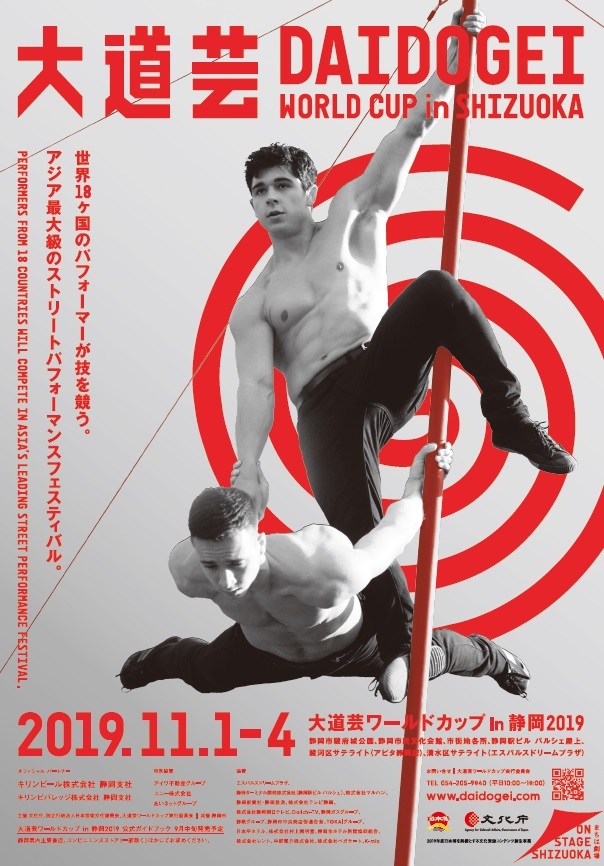 The main venue is Shizuoka's historical and cultural ressource, "Sumpu Castle Park", the residence of Ieyasu Tokugawa.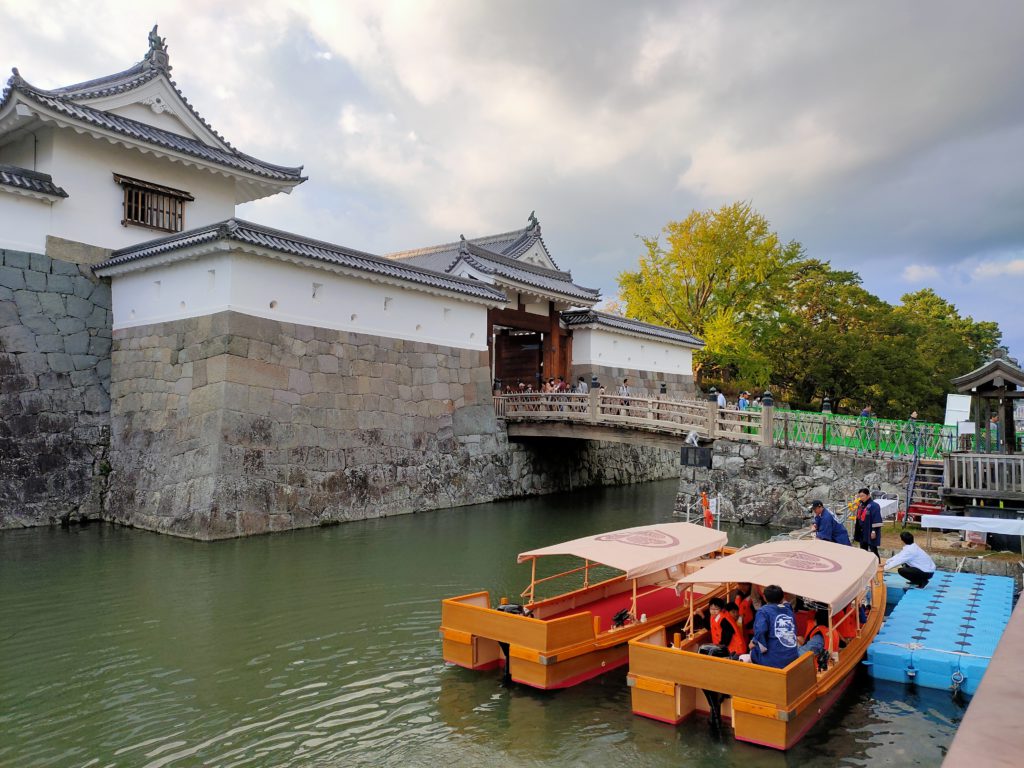 The boat are out as well so you can experience history and nature, while enjoying the festival. .
Several stages are scattered in the city center around the main venue and the entire city becomes a performance point : from Shizuoka City People's Culture Center, Shizuoka's train station and the street that leads to the Sumpu castle park, Suruga Ward Satellite, Shimizu Ward Satellite. 
One of the stage inside Sumpu castle park, with SPIN stAr performing :  a group of 3 world Yoyo champions. A mix of acrobatic performance and pantomime !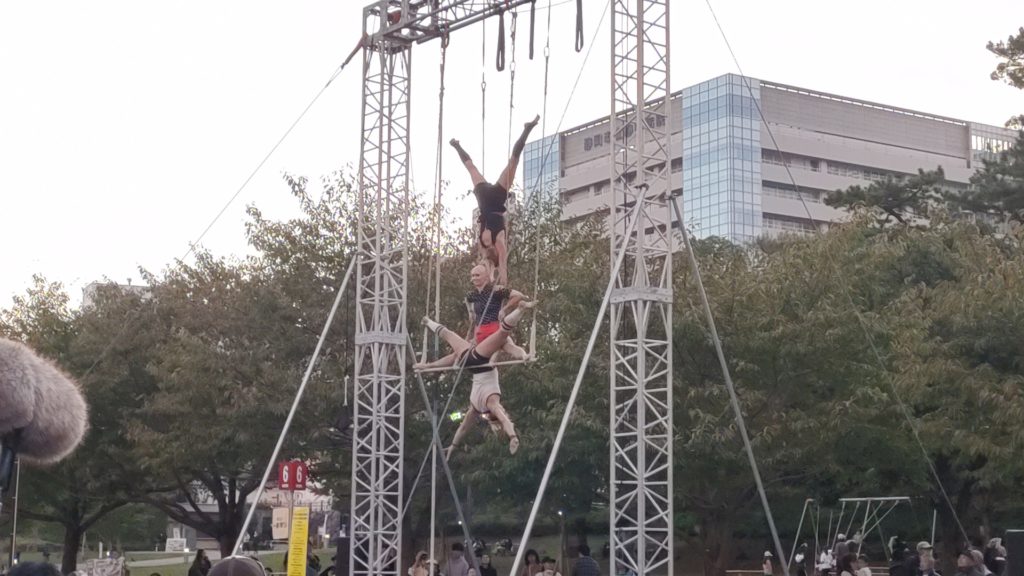 The aerial artist Wise Fools, from Finland and South Africa : A breathtaking performance in the air !
About 80 selected artists from around the world performed during those 4 days. Top-notch artists from both inside and outside the country changed the usual street corner into an extraordinary stage !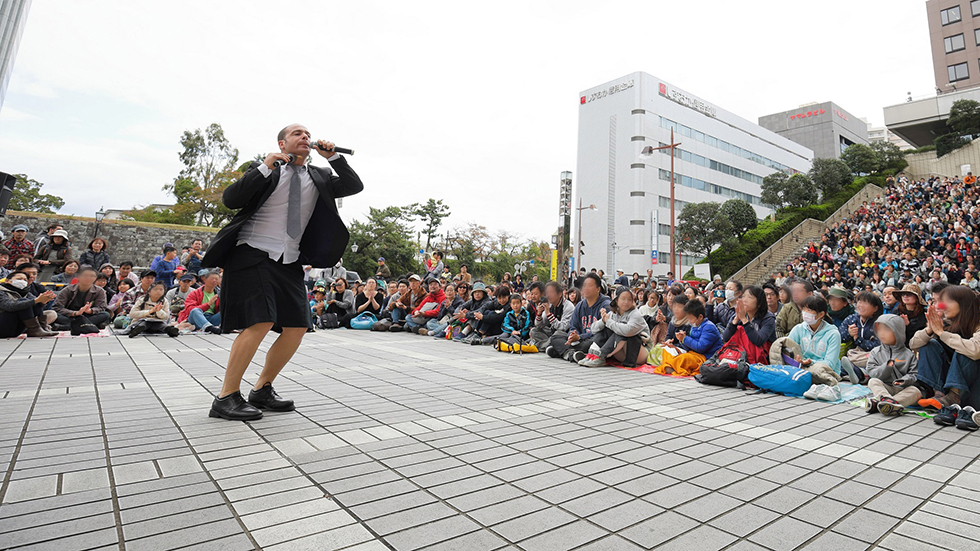 The artists offer a magical time and spread a circle of smiles 🙂
The DAIDOGEI world cup is attracting attention from all over the world as a sacred place for Japanese street performance !
A really unique experience created by the audience and artists that day.
During the event, the artists in the "World cup category" will compete : a jury of citizens is formed to judge which performers gave the greatest pleasure to the public. The notation is unique and uses the method of nagesen, which litteraly means "money thrown". They will write down on a paper how much of a 1000 yen they'd put in the hat for the performance they just saw.
The champion will be the special guest of the following year DAIDOGEI world cup !
Beside the stage, you can enjoy typical Japanese street food. The smell will draw you to the stand, without doubt.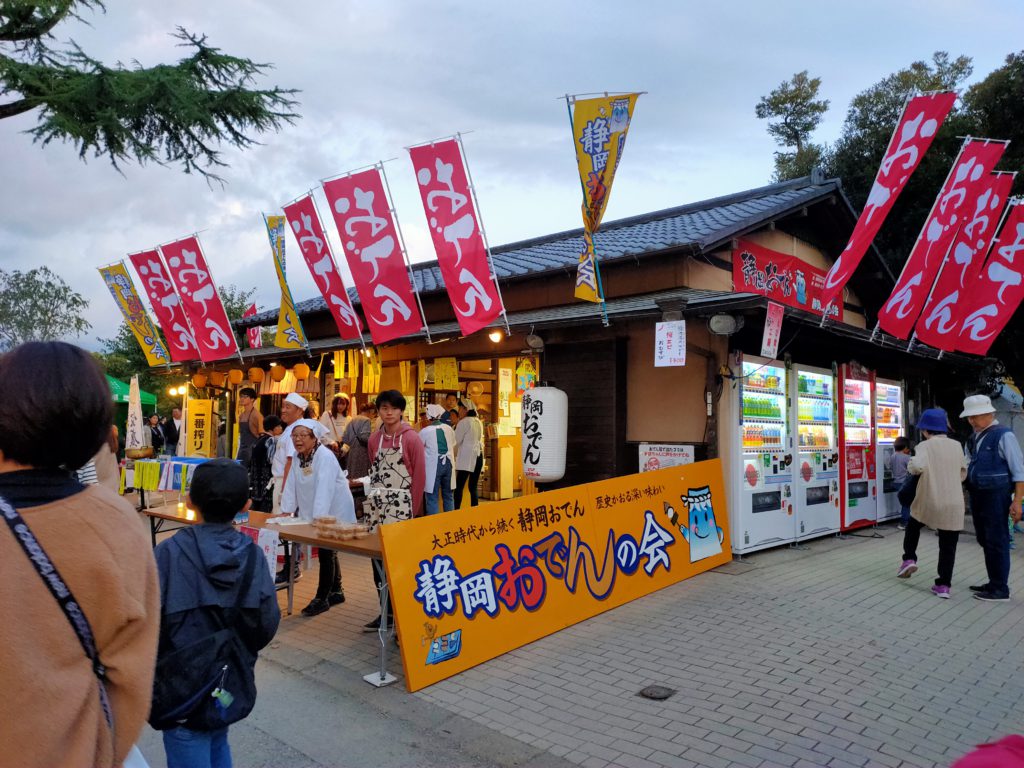 Shizuoka's Oden association is also on stage to deliver this Shizuoka's speciality. Why not enjoy it ?
If you are in Shizuoka end of October-beginning of November, it surely is an event to add to your schedule ! Enjoy street performance, in cultural site and inside the whole city, while appreciating autumn colored nature and typical festival food 🙂
Don't hesitate to contact us, Local Travel Partners, if you are interested to add it to your tour in Shizuoka !
Pictures for this post are coming from :
– the official website of Daidogei Shizuoka 2019
– Japan highlight travel website 
– Shizuoka guide website 
– Okami Shizuoka 
– Note Loconavi website
– some of my own pictures 🙂