Last March, we welcomed guests from Malaysia.
They are families or friends coming from Sarawak, Borneo Island.
Today, I would like to show you their trip in Shizuoka.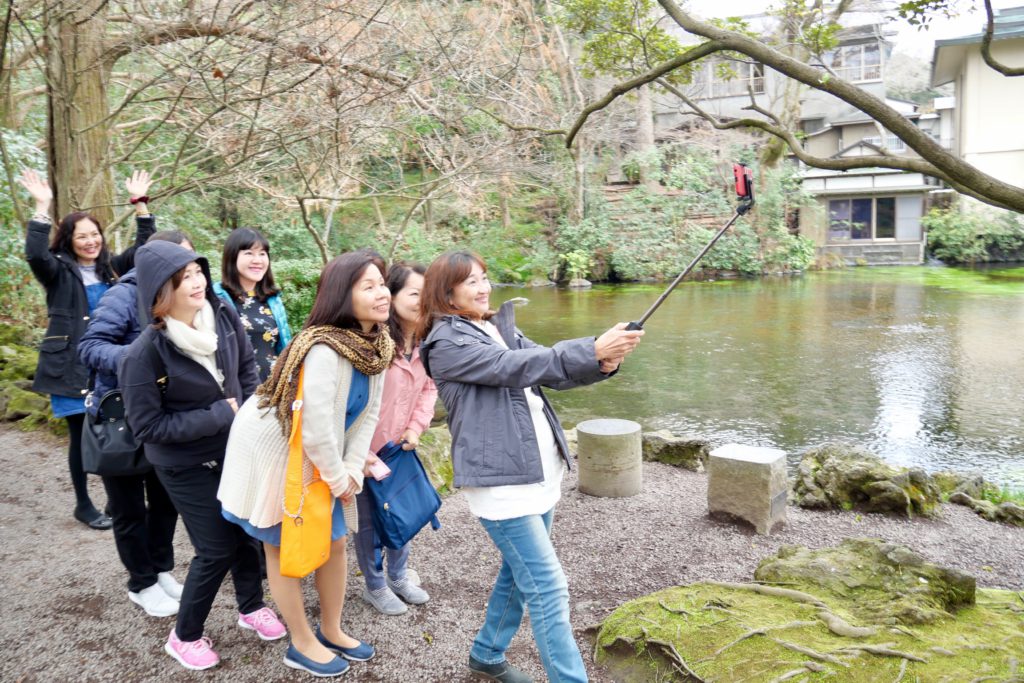 Very nice photo taken by our guide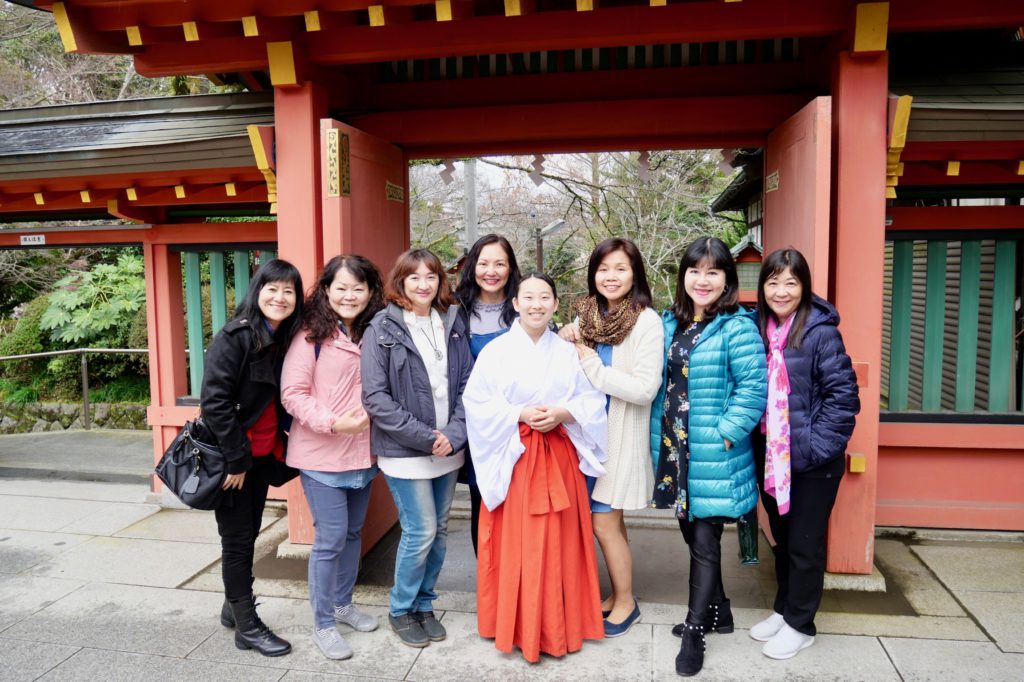 Fujisan Hongu Sengen Shrine
is well known as the headquarters for over 1,300 Sengen shrines in Japan.
(originally built in 9th century for the protection from volcanic eruptions.)

Many Japanese people venerate this shrine as a guardian deity
for disaster prevention, easy childbirth, navigation, fishing, agriculture,
and weaving.
Tokugawa Ieyasu, who established the Edo shogunate
in the 17th century built the present main shrine in 1604.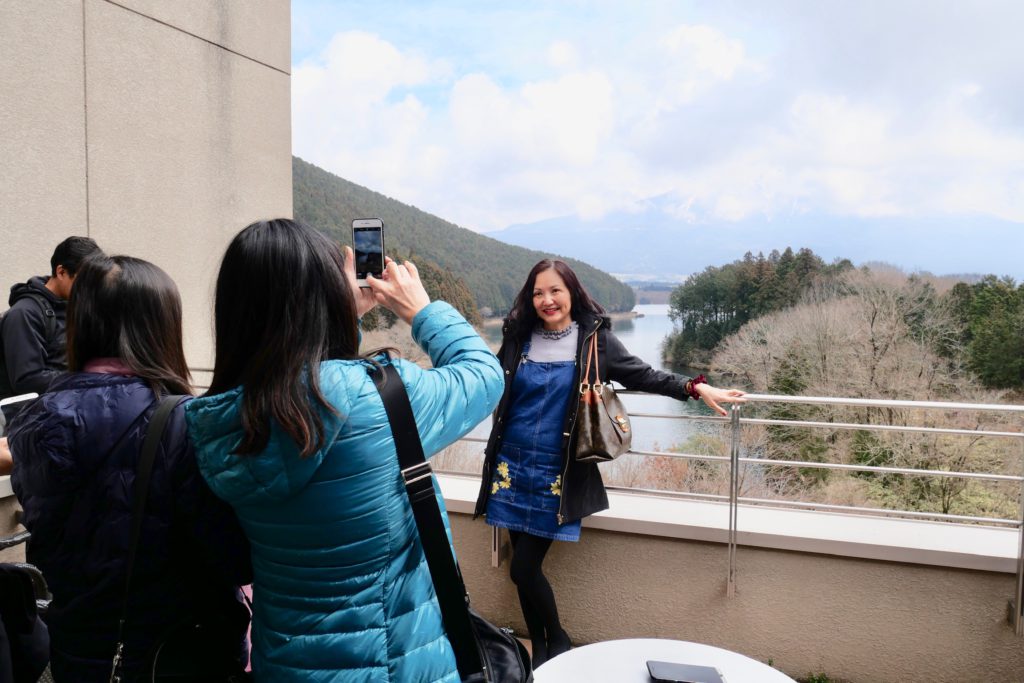 Mt. Fuji could be seen in the background!
Lake Tanuki
is well known as one of the popular photo spots of Mountain Fuji.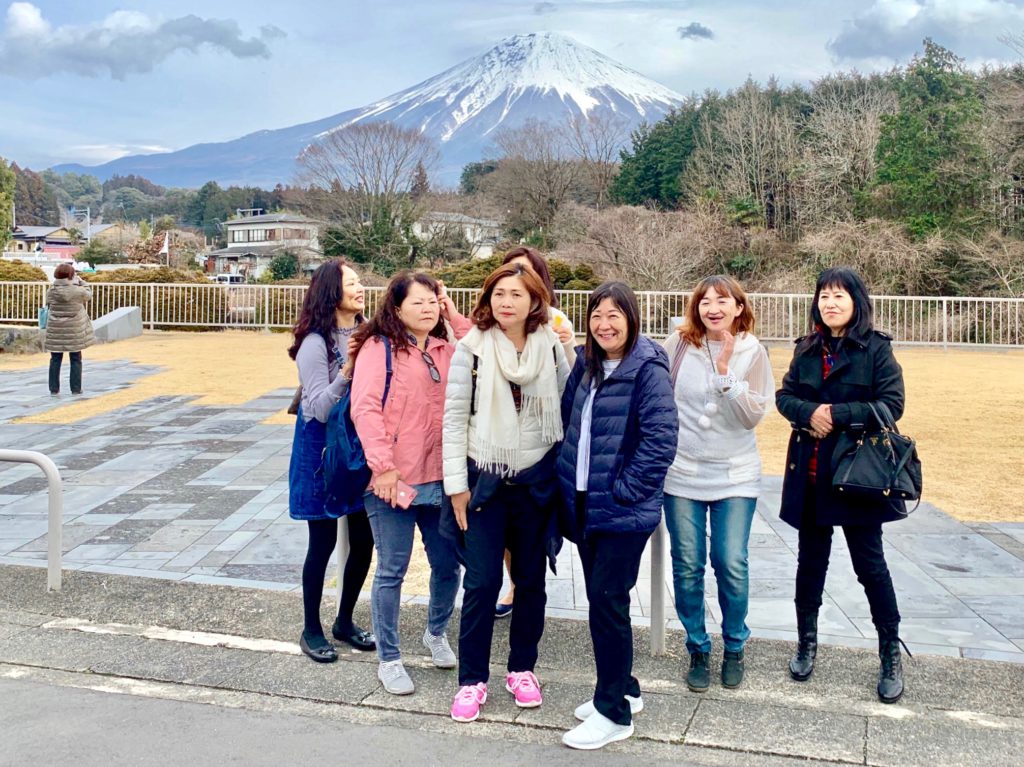 At Shiraito Falls, The weather was getting better.
Beautiful ladies and beautiful Mt.Fuji view!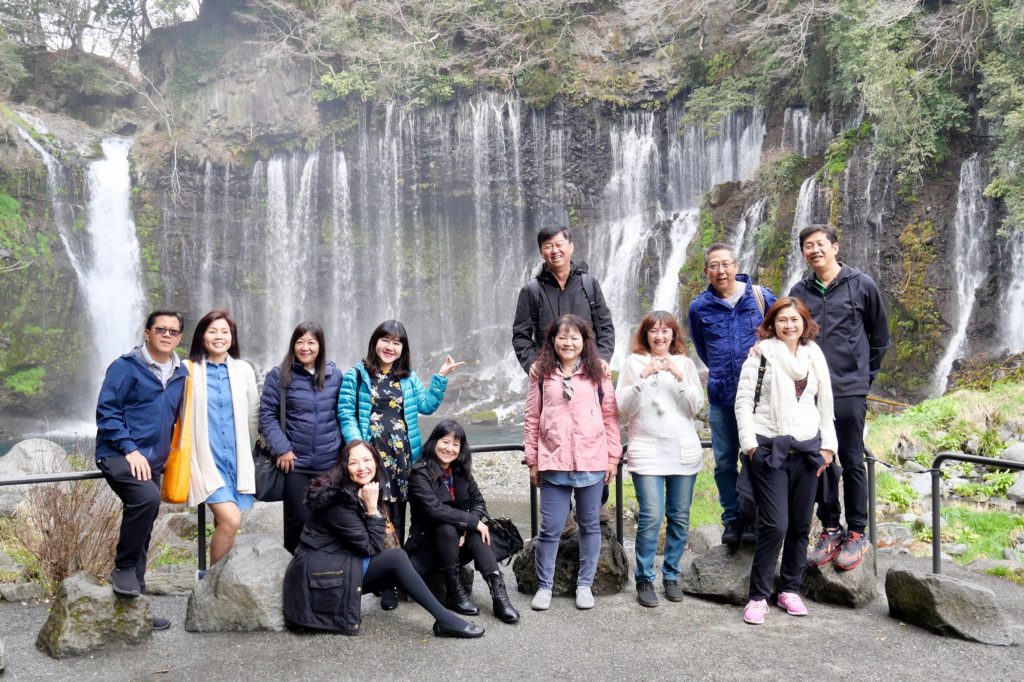 All members in this photo. 8 ladies and 4 gentlemen.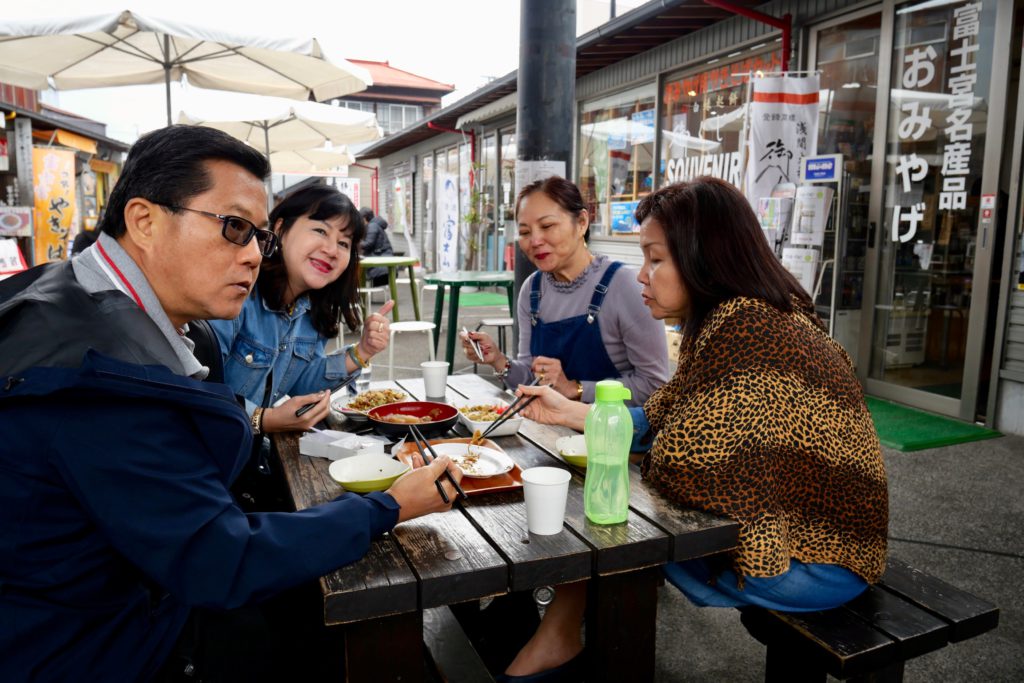 They are trying Fujinomiya Fried Noodles.
How was it?
At Omiya Yokocho Alley, you can enjoy some local foods in Shizuoka.
The most famous and popular meal is Fujinomiya Fried Noodle.
It was rewarded with the 1st prize of local B-ranked foods in Japan.
Please try them during your visit.

For people who are planning to visit Fujinomiya area,
Fujisan Hongu Sengen Shrine, Omiya Yokocho Alley and Mt.Fuji World Heritage Center are very close to each other.
You can park your car at the parking of the shrine and can visit the alley and Mt.Fuji World Heritage Center on foot.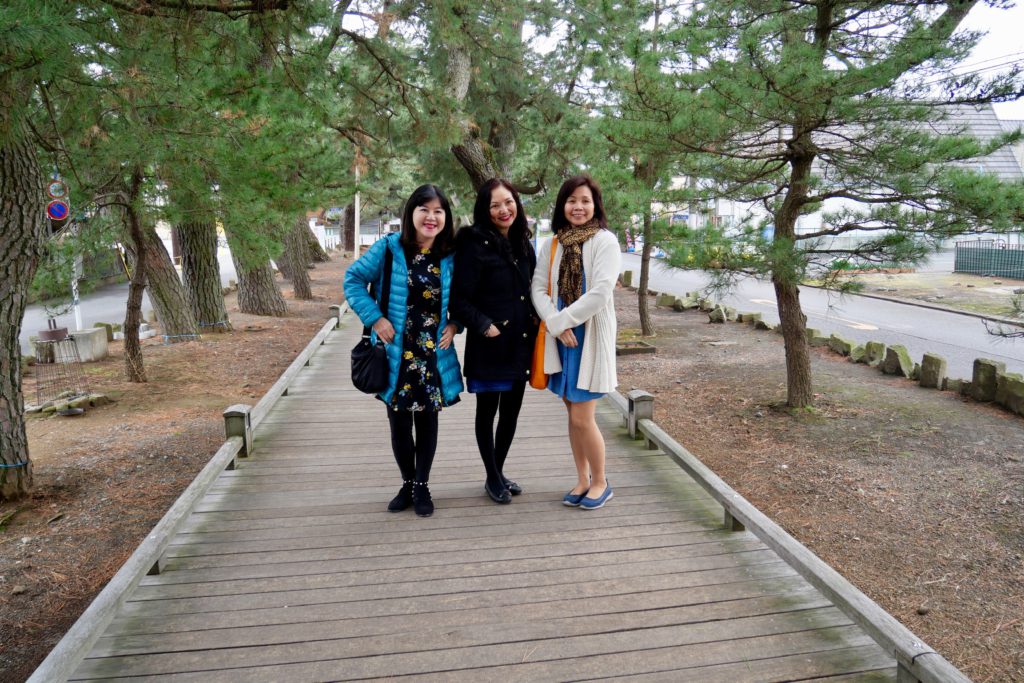 Miho no Matsubara (Miho Pine Tree Grove)
This 50 meter path(called the God's Road) runs from Miho Shrine to Miho Beach. Sometimes wedding ceremonies are held at Miho no Matsubara and the bride and groom walk along this path.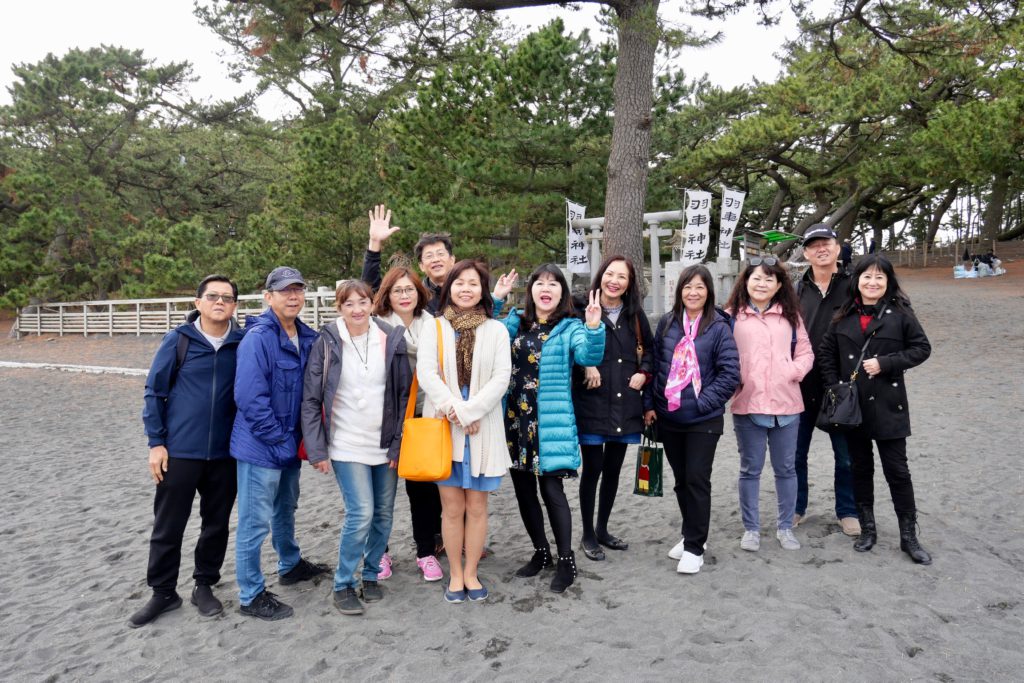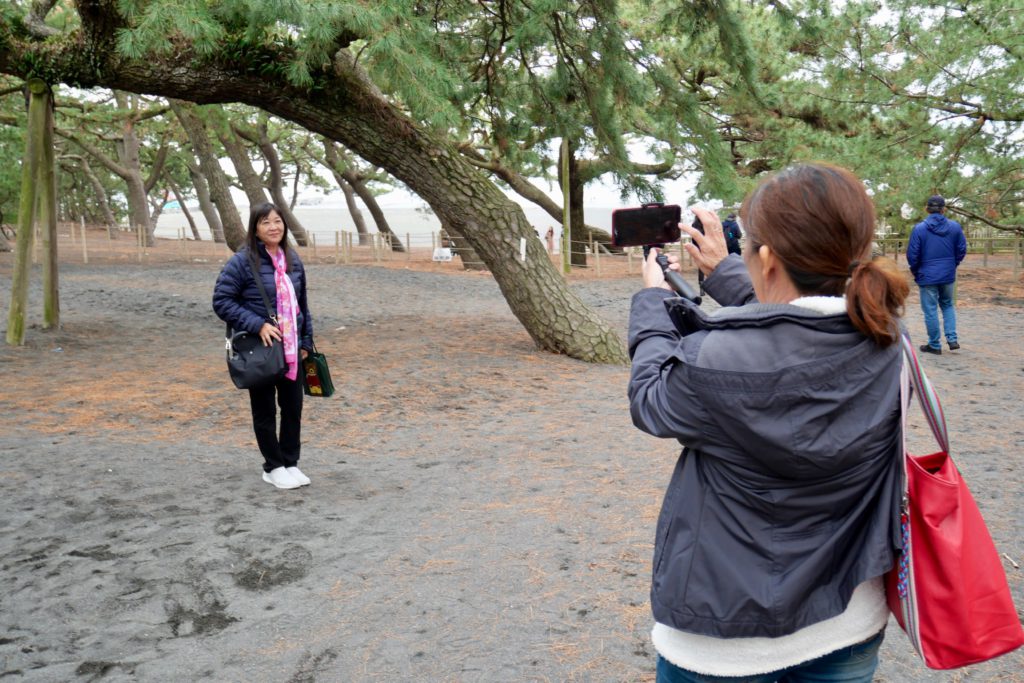 One of the most famous view points of Mt.Fuji.
Part of Mt.Fuji world heritage.
Wide sand beach, 30,000 pine trees
After enjoying their tour around Shizuoka, they headed to Tokyo by bus.
Thank you for coming to Shizuoka!
We are looking forward to serving you again!