Hello,
We are internship students (Yuki & Noa) at Local Travel Partners.
Thank you for visiting our blog!
We are studying English at Tokoha University in Shizuoka City.
We would like to introduce our recommended  3 spots in Hamamatsu for overseas people.
(Especially for sweets lovers like us.)
Hamamatsu City is located in central Japan, between Tokyo and Osaka.
Access to Hamamatsu City
By train: Tokaido Shinkansen (bullet train) JR Hamamatsu Station
(1 and 30 minutes from Tokyo and Osaka by Shinkansen.)
By car: Tomei Expressway Hamamatsu-Nishi interchange, Hamamatsu interchange
The contents are as follows.
Contents
1. Sweets Bank
・Shop Shunkado
・Tora to Fusen (Cafe & Bakery)
2.Honey Sweets Atelier / Nagasaka Apiary
3.LOLO Cafe
First, we would like to introduce Sweets Bank.

Sweets Bank is a new commercial faclility just opened in April 2021.
This is a merged facility of Shunkado and Hamamatsu Iwata Shinkin Bank.
Shunkado is a confectionery manufacturing company in Hamamatsu City.
Unagi Pie made at Shunkado is famous and is known as a speciality of Hamamatsu City.
Now it is becoming one of the popular spots in Hamamatsu.
The concepts of this facility are "family unity" and "anniversary".
There are big dining tables and big chairs. 
The facility consists of 4 shops.
1. Shunkado
2. Tora to Fusen (bakery & cafe)
3. Tsuno ga tatsu (Meeting room, rental space)
4. Hamamatsu Iwata Shinkin Bank
We would like to introduce 1 and 2.
Shunkado
It follows the concept of "storing delicious memories" and the building is a 13-fold scale-out dining table, so you can enjoy an extraordinary space! 
Also there is a cafe and a souvenir shop.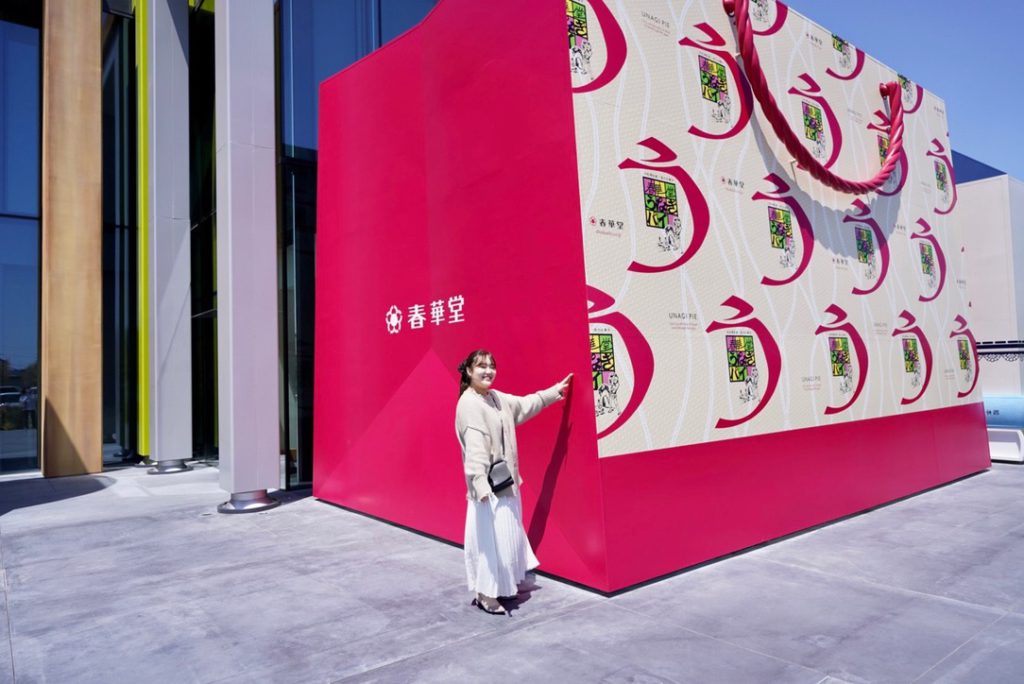 Tora to Fusen (Cafe & Bakery)
(Tora means tiger and Fusen means balloon.)
At this cafe, you can enjoy daily lunch and sweets.
We ate daily lunch.
We can choose among types of side dishes, so we can enjoy various kinds of food.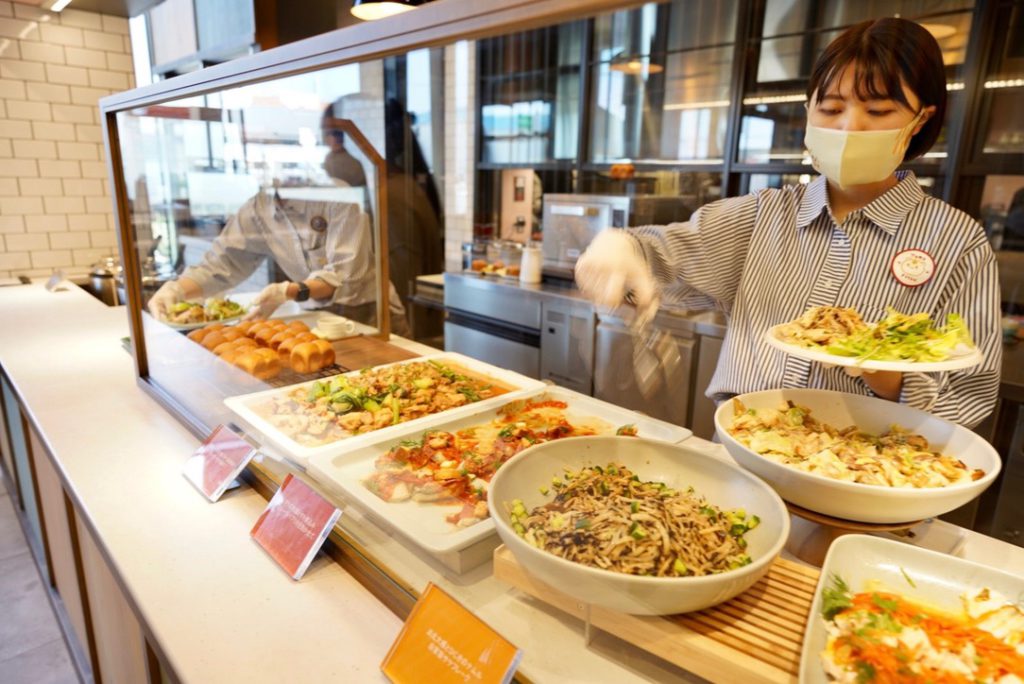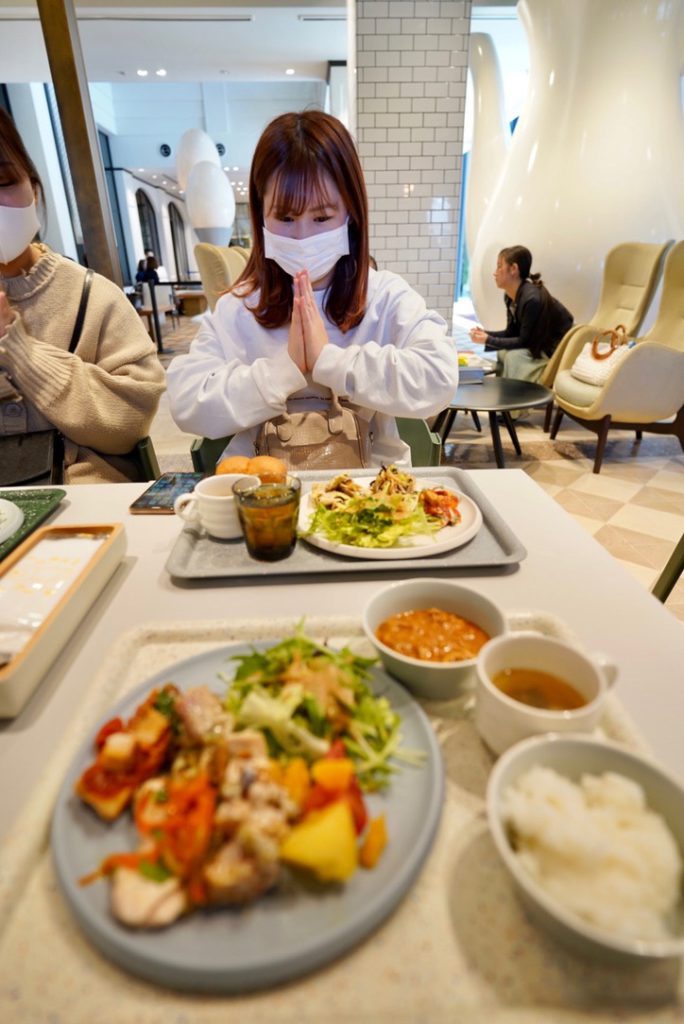 2 appetizers, 1 main dish, soup, drink, rice or bread → 980 JPY
4 appetizers, 1 main dish, soup, drink, rice or bread → 1,280 JPY
(The prices: June 2021)
There are about 20 kinds of drinks including smoothies made with fruits that look cute.
Access: 
Bus from JR Hamamatsu Station
① From the north exit, take the bus bound for Norieda-cho/Kozawatari at the number 4 bus stop
Get off the bus at Kasugacho and walk for 6 minutes from there.
② From the north exit, take the bus bound for Kasugacho・Amagata-sangyo・Kozawatari at number 4 bus stop.
Get off the bus at Shunkado Sweets Bank and walk for a minute from there.
Honey Sweets Atelier / Nagasaka Apiary
Honey Sweets Aterier is specialty store of sweets made by Nakgasaka Bee Farm in Mikkabi Town, Hamamatsu City.
We can enjoy honey soft ice cream and seasonal sweets made from Nagasaja Bee Farm's honey.
We ordered honey soft ice cream.
Like the photo above, we can enjoy the performance of sprinkling honey on soft icecream right in front of us!
It is not too sweet.
Rich and irresistible gem for honey lovers!
Once you eat it, you will get addicted to it.
Besides it, pudding and rusks are also on sale.
Pecan nut chocolate is our recommendation!
Of course, you can buy honey.
Access
10 minutes walk from JR Hamamatsu Station North Exit
7 minutes walk from Daiichiori Station of the Enshu Railway Line
LOLO Cafe
Lolo Cafe opened about 30 years ago in Koya-machi, central Hamamatsu.
It is a cafe that will provide a place of relaxation for everyone.
At LOLO Cafe, we ate honey butter toast.
Butter is on the toast and we eat it with honey.
The honey is made by Nagasaka Bee Farm that we have already introduced.
The outside of the toast was crispy and the inside was fluffy.
It was very delicious!
They also sell desserts such as cakes and various types of drinks on the menu.
We enjoyed desserts at their terrace.
We felt the nature and had a very relaxing and enjoyable time.
By the way, "LOLO" at LOLO Cafe means "We want to continue to be a shop loved by everyone" ( LOng LOng).
Did you enjoy our post?
As you can see, there are many places to enjoy in Shizuoka.
We hope this blog post will give you a chance to enjoy Shizuoka.
Thank you!
Have a nice trip!!